Valentine's Day is just around the corner!
What do you do on Valentine's Day? You might be imagining men giving women chocolate in heart-shaped boxes and maybe even flowers. Perhaps it's an exchange of gifts or Valentine's Day cards. Maybe you even think back to your days as a kid where you had to bring chocolate for everyone in the class if you were going to bring any at all.

In Japan, however, it's celebrated a bit differently than in the west. To start, it's women who give men chocolate. And it's not just to their boyfriend or the guy they are interested in–it's quite common to give it out of obligation too. This sort of chocolate is called "giri chocolate" (obligation chocolate) and is generally cheaper, store bought chocolate. However, in Japan you won't find the store bought heart-shaped chocolate boxes that you may be familiar with here. In fact, making your own chocolate is quite common! In contrast to "giri chocolate" there's "honmei chocolate" for the person you truly want to give it too–this is the nicer chocolate or hand made chocolate. And then there's also "tomo chocolate" (friend chocolate) you can make for your friends!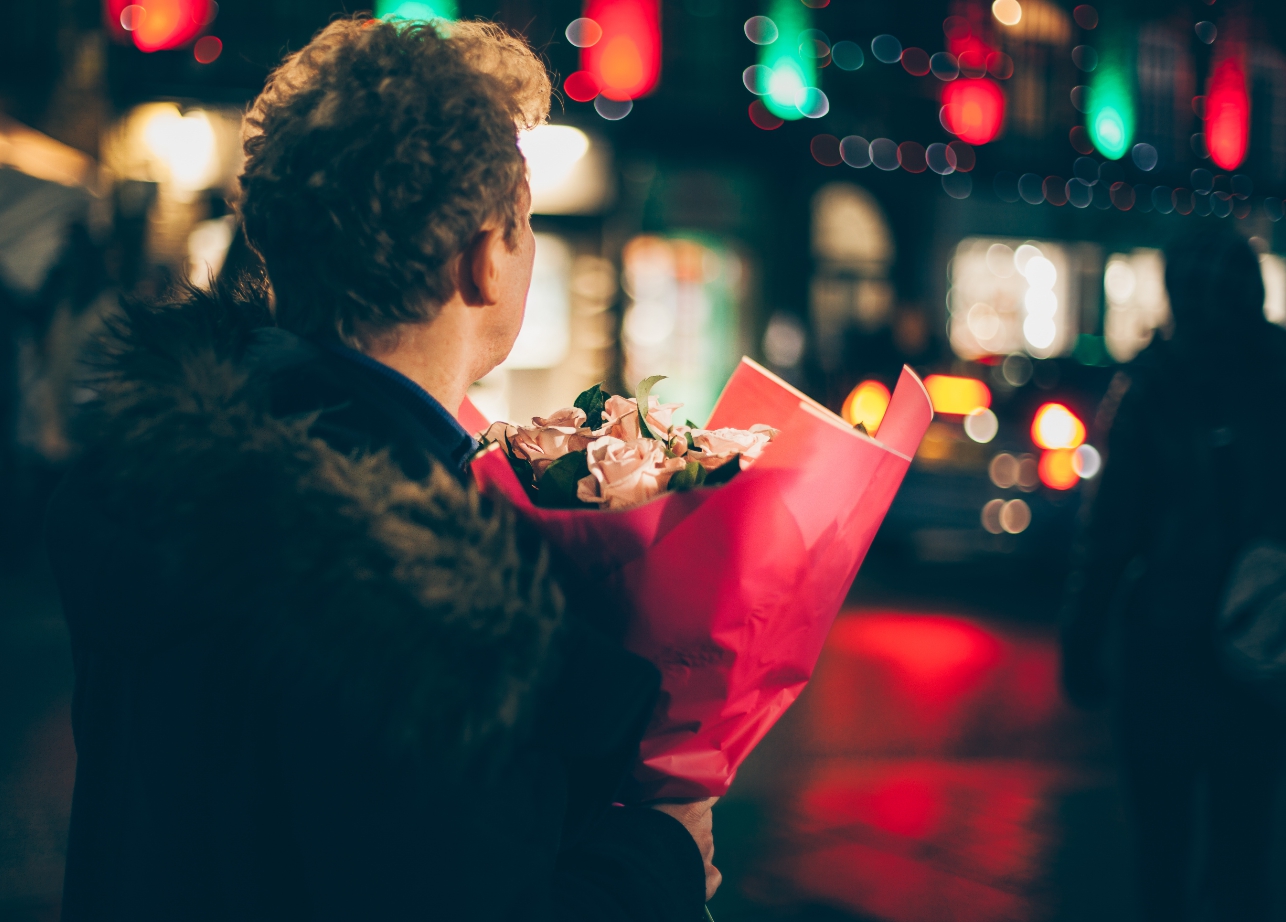 Now, perhaps the women reading this might not like the idea of chocolate giving being reversed. And what about flowers or exchanging gifts??
Don't worry–Japan has something that the west doesn't: White Day on March 14th, which is the day where men can return the favor with sweets to the women they received chocolate from.

Whether you want to celebrate Valentine's Day like in Japan or the same as your home country, there are plenty of romantic activities that you can enjoy in Osaka this February! And to make it more romantic, we recommend enjoying the night scenery.
① Looking for a fun date? Try a Ferris wheel!
There are several Ferris wheels in Osaka with different things to offer and different sights to see! Whichever one you go on, you can get cozy with your partner and enjoy the breathtaking view of Osaka at night together.

1. Tempozan Giant Ferris Wheel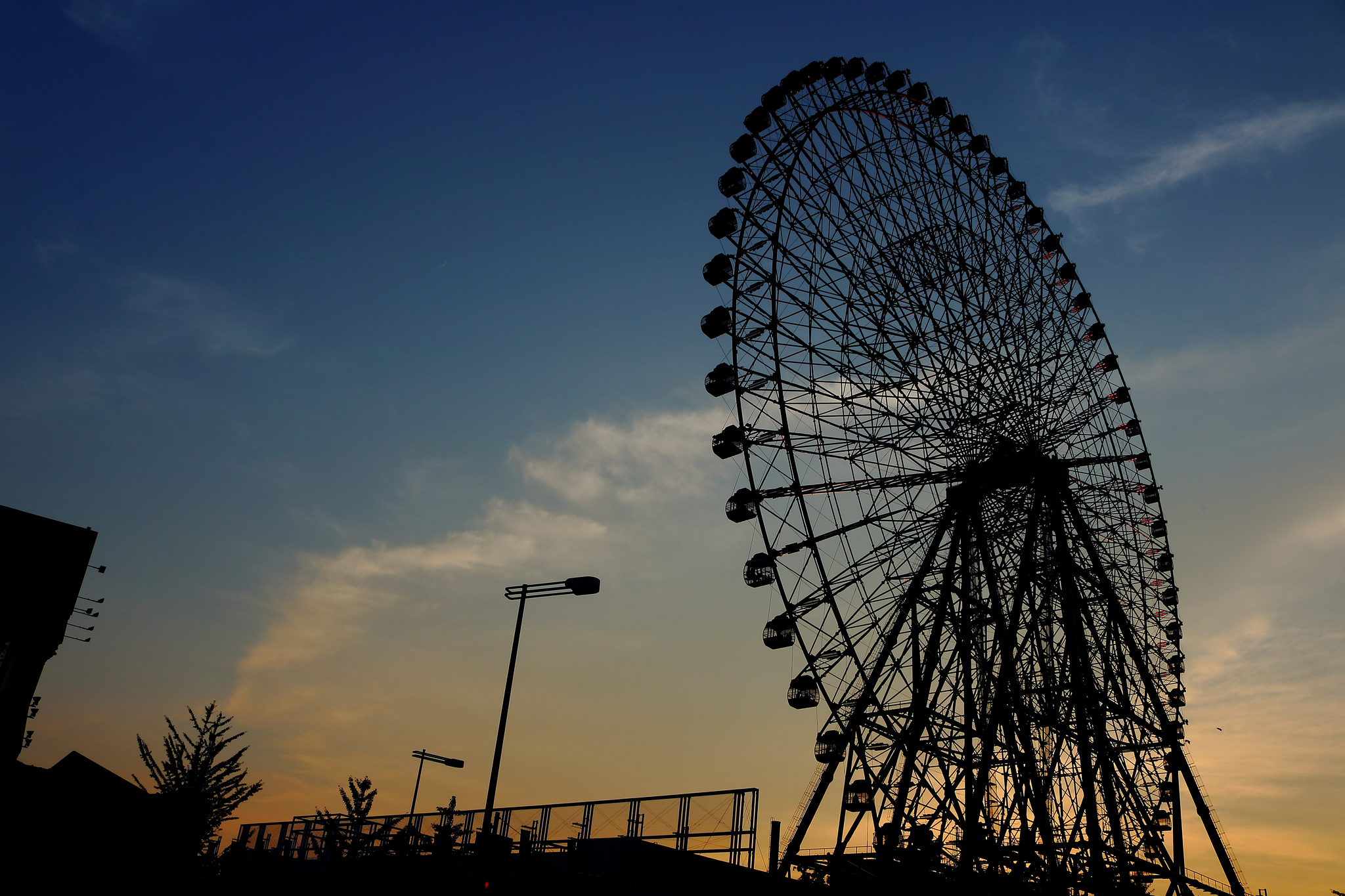 Image Source: 장찬하

What's great about the Tempozan Ferris wheel is that it's right next to the Osaka Aquarium Kaiyukan. You can stop by the aquarium first and see all kinds of sealife–cute fish and otters or the big whale shark! Feel the rush of excitement as you try the hands on experience together–you can try touching the sharks and rays and other sea life directly in the interactive experience area! At night time the atmosphere is changed with lighting to give the night aquarium a more romantic feeling–perfect for your Valentine's date!

After you see what's in the ocean, you can ride the ferris wheel and enjoy the view of the sea itself. Tenpozan is right at Osaka port so you'll have a fantastic view of the water and waves. Not only is the ocean visible, but from the top, you can see Mt. Ikoma and Mt. Rokko too, giving you a variety of beautiful nighttime views! There are even see-through cabins where you can feel like you're in a bubble with an unobstructed view of everything around you.

Tempozan's Ferris wheel was the largest in the world when it was built in 1997. Now, it is still one of the largest in the world. It's not just its height that makes it a marvel, though. The Ferris wheel is lit up to display different messages, pictures and patterns–perfect for any Instagram shots you may want to take from the ground! From the cabin of the Ferris wheel you can take great shots of the surroundings–or selfies to remember the night together!
2. HEP FIVE Ferris Wheel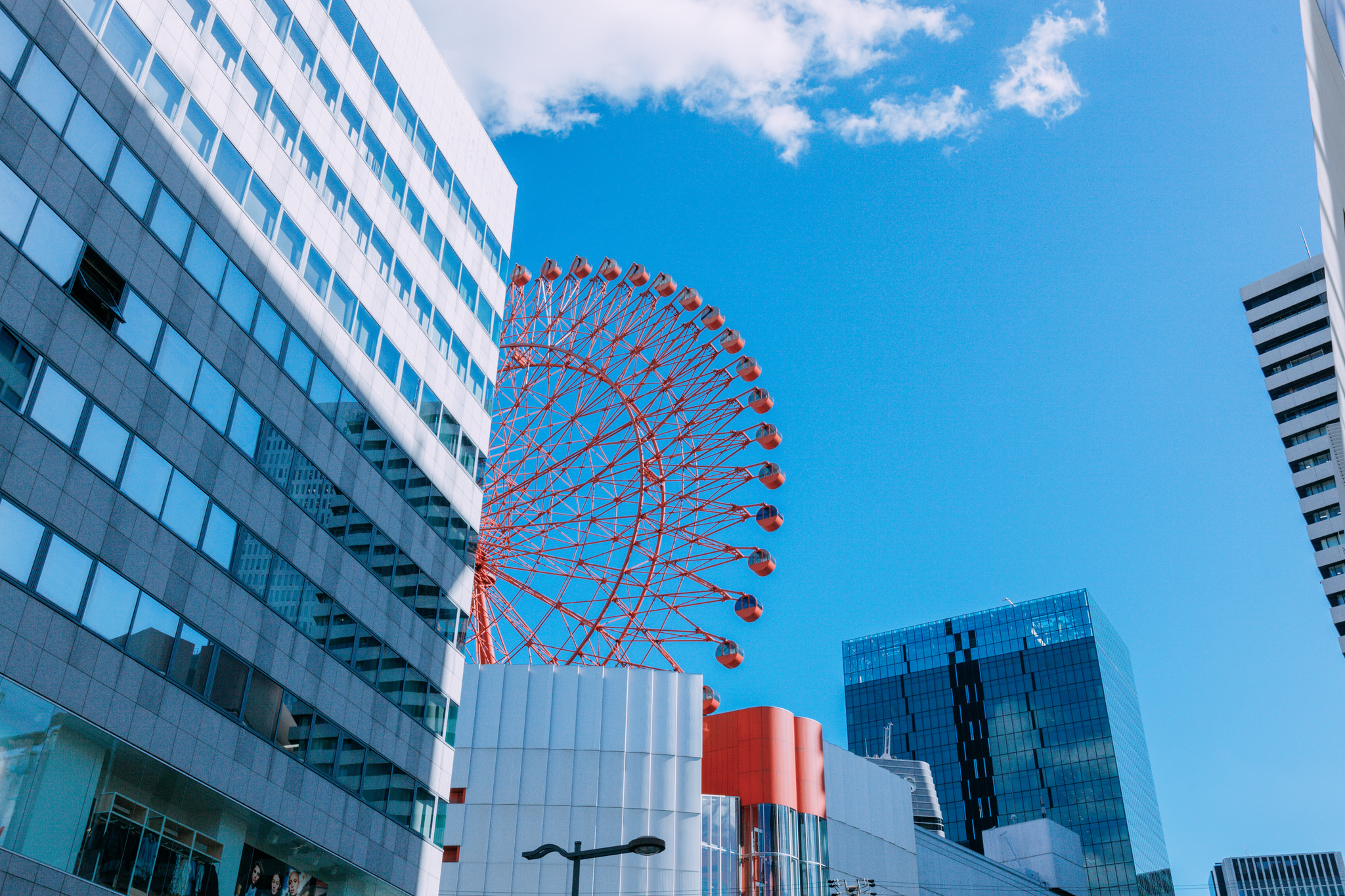 Image Source:hans-johnson
Sometimes a great date depends on having great food! And in Umeda it's hard to go wrong. Whether you want Japanese, French, Spanish, or Chinese food–Umeda has it all.
After enjoying a great meal, you can go HEP FIVE–a popular spot for the younger crowd. At HEP FIVE you can ride the bright red Ferris wheel and enjoy seeing the vibrant lights of Umeda–or gaze off in the distance to see Osaka Port and Mt. Ikoma!
To remember the night, you can even opt to have a commemorative photo taken. No need for a selfie stick here!
② Enjoy Dinner, a Great View and Great Company at Your Own Pace!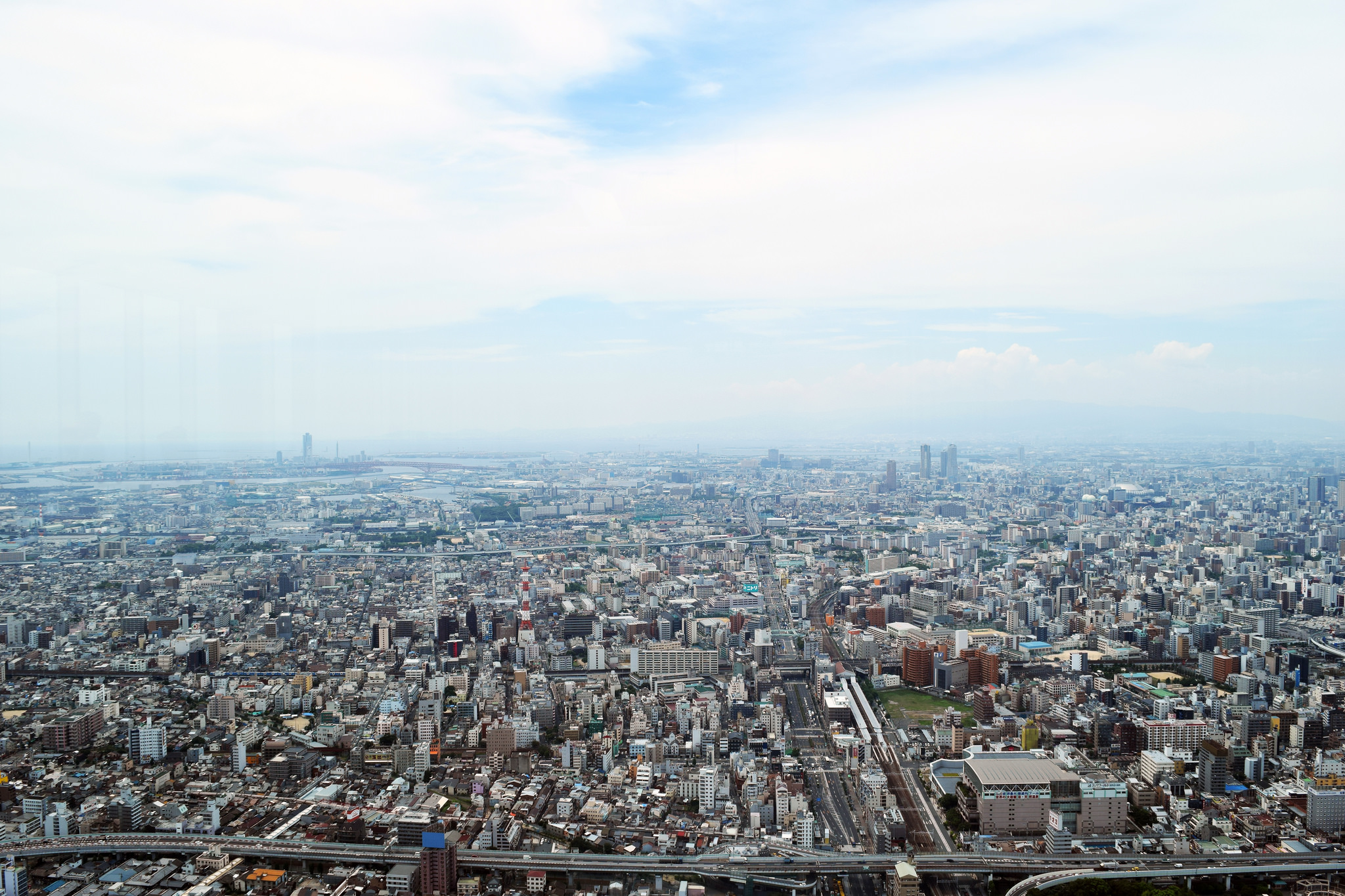 Image Source:John Dunsmore

Abeno Harukas 300
At Abeno Harukas you'll feel no rush and can take as much time as you want to enjoy the view together. From the 58th floor to the 60th floor, you can see Osaka from a 360-degree view. So you can see the city lights and talk at leisure at Abeno Harukas 300.
What's better Abeno Harukas even offers a "pair plan"–perfect for a romantic Valentine's Day!

First, the pair plan includes a ticket to enter Abeno Harukas 300, so you can start off the night enjoying the fantastic view together. Walk around the three floors to see all the sights and enjoy each other's company. When you're hungry you can enjoy a fine meal at the cafe dining bar on the 58th floor, SKY GARDEN 300. There's an appetizer, pasta, main dish and a special desert–giving you and your date ample time to enjoy each other's company. What's a perfect date without sparkling wine? Don't worry–that's included in the plan too!

Lastly to remember the perfect night, take a commemorative photo together on the 60th floor!
Whether you want to do something special or are worried about having a plan from start to finish, Abeno Harukas' pair plan is a great option.
③ See the Stars Clearly!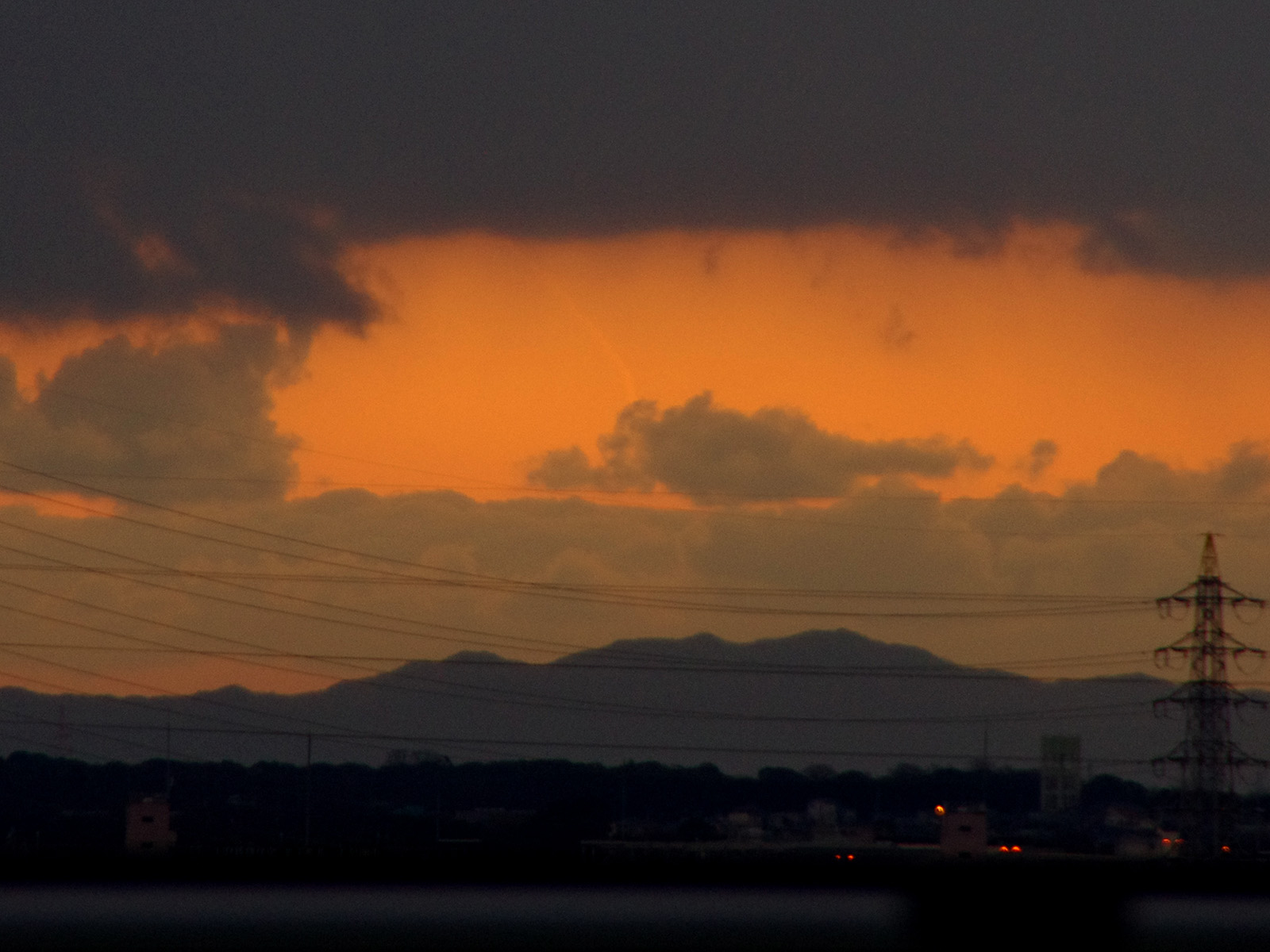 Image Source:ソフィア・堺

Sofia Sakai
When you think of a great night view what comes to mind?
If it's stars, then Sofia Sakai is where you want to go!
What could be more romantic than stargazing together? It might be a little cold, but as long as the weather is nice, this may be the perfect opportunity to get close together and see the stars up close and personal.

At Sofia Sakai there is the 60 cm reflective telescope as well as the 15 cm large binoculars. While the 60 cm telescope is unfortunately under repair, the 15 cm binoculars and other items are ready and waiting for you and your date to use to see the stars together. See the moon, planets and nebula!
But…what if it rains?!
Don't let rain ruin your plans! Try out the planetarium instead.
At Sofia Sakai there are different types of programs available that can be enjoyed by all ages. The commentary and genre of each program will change depending upon the season. You can check the different programs and times on Sofia Sakai's page directly to find the one that'll be perfect for your Valentine's Day Date!
So, why don't you take the chance to view the stars together?