Out of Japan's electronics & entertainment districts, Ota-Road is the best for Western Japan–a haven for all things pop culture and anime.
But what is Ota-Road? It's an area in Osaka mainly concentrating around the Sakaisuji Street (Nipponbashi 3-Chome to 5-Chome).
But why is it called "Ota-Road"? Sometimes it's also called "Akihabara of the West" or "Osaka's Akiba"–Akihabara/Akiba is a huge electronic district in Tokyo. In this Akihabara of the West you can find all things otaku: figurines, anime goods, plastic models, and so on. There are all types of shops for whatever your hobby may be.
Thus, it is considered an "Otaku Road" or "Ota-Road" for short!
**Otaku: someone who really loves anime, manga, figurines etc.
But Ota-Road isn't just for anime and figurines: it's also a great place to buy used goods! There's something for everyone, so let's take a look!
~Anime & Game Shops~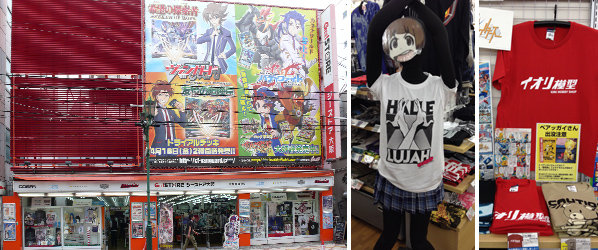 ①Gee Store (Osaka)
Gee store is close to southern Nankai Namba Station–located where Nansan Street and Ota-Road intersect. This place is a perfect shop for souvenirs as it offers official goods & apparel for all your favorite characters! Here you can also find official costumes, books, CDs, Blu-Ray, DVDs, and more! It's a one-stop shop for all your anime needs.

Photo Source: tore/osaka" target="_blank" rel="noopener noreferrer">ジーストア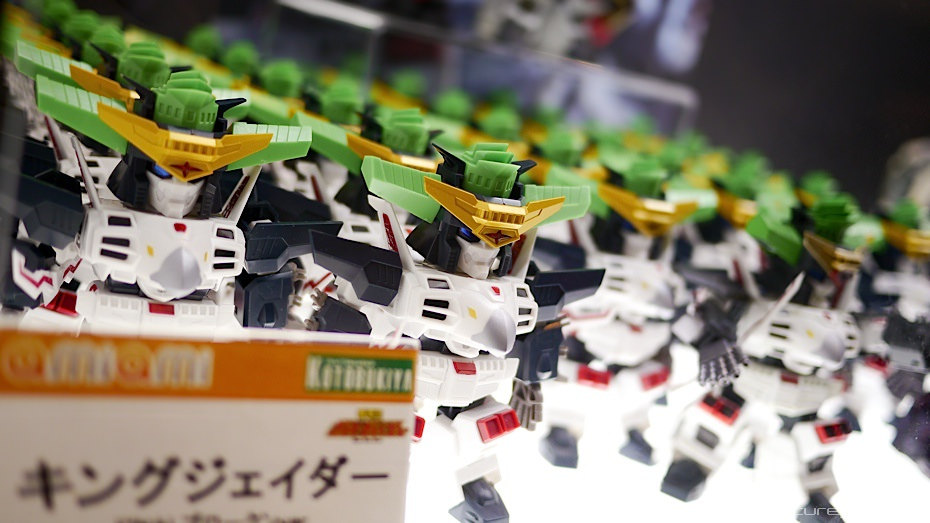 ②Kotobukiya Nipponbashi
Kotobukiya Nipponbashi specializes in plastic model kits & figurines. On the first floor you can find a wide range of products ranging from STUDIO GHIBLI to Nintendo, Square Enix and even overseas items such as Star Wars, MARVEL, DC COMICS and so on. The 2nd floor focuses on popular anime and game figures. You can also find tools for model sets here too!
And it's right next to Ookini Hotels Ota-Road Apartment!!
Photo Source:
③ Volks Osaka Show Room
From the 1st floor all the way to the 8th you'll find Volks Osaka Show Room jam-packed with dolls, plastic models & figurines from all sorts of genres! There's even an area for a hands-on model kit building experience. Don't worry if you're a beginner: you'll be able to find someone to help you, no problem. This building can be considered a prime hobby spot from top to bottom!

Photo Source: ボークス 大阪ショールーム
~Maid Cafes~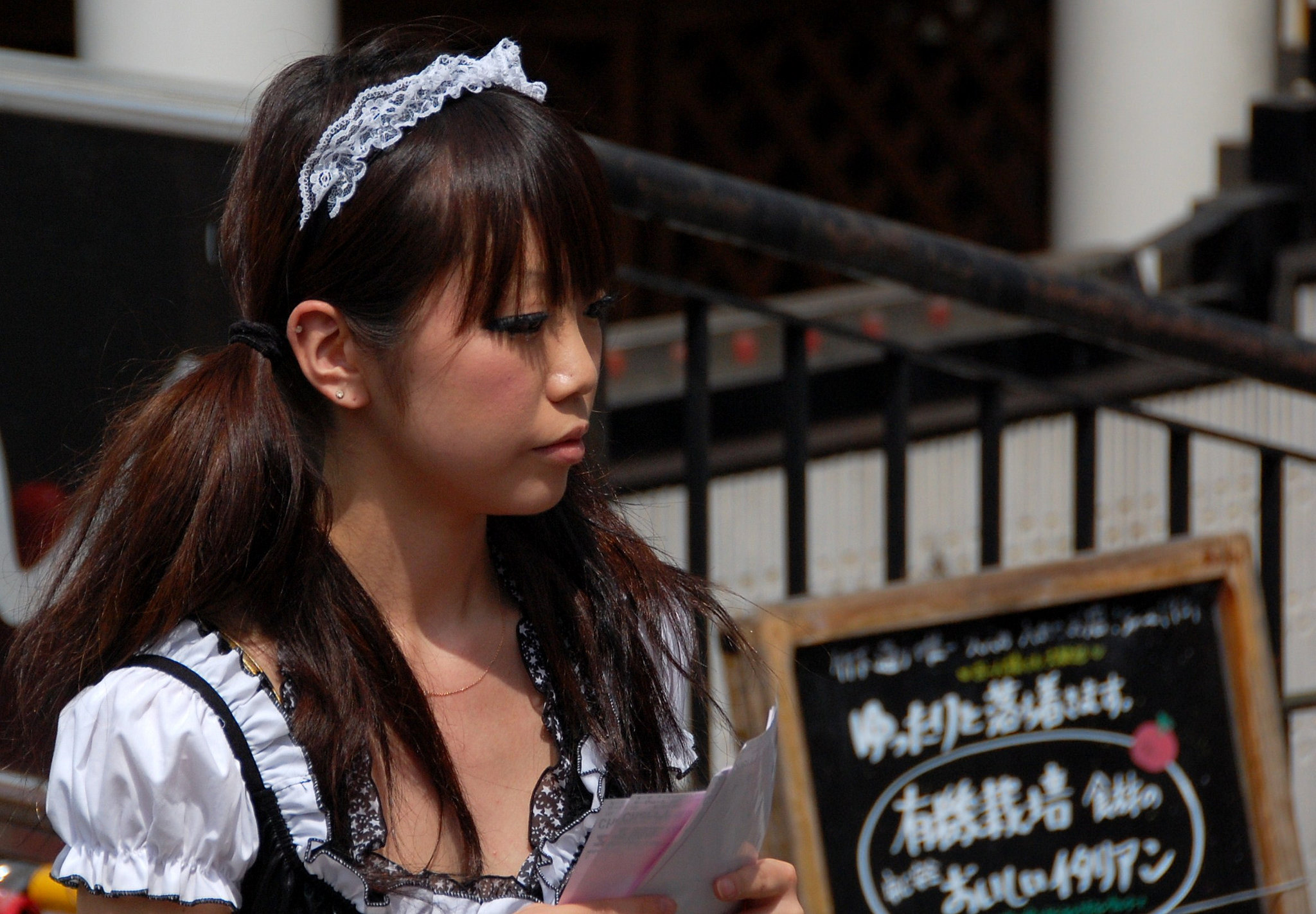 ① Good Smile x Animate Cafe Osaka Nihonbashi
A collaboration between popular anime & games!
You can enjoy food and decoration based on the theme at that time. Each food is inspired by the anime or game the cafe is collaborating with at the time: a must for fans!! You can also buy original goods to take home a souvenir.
The collaboration changes after a set time, so check out the website for more details!
Photo Source:
e-maid
If you come to Nipponbashi, perhaps you're thinking that you want to try out a maid cafe–where the staff welcomes you while dressed as maids.
Try out e-maid!
The food is so cute you won't want to eat it: with pictures drawn on the omu-rice and so on. But don't let that stop you: this restaurant uses the finest ingredients. Once you start eating you won't want to stop!
Photo Source: e-maid

③ Atara Xia Cafe
All the spots we've mentioned now may seem a little "touristy," but this place is quite special.
This cafe is for girls & women only: no boys allowed!
You can order food and enjoy manga and doujinshin (fan-made manga). There are free Wi-Fi and charging areas, so you can play games, browse the internet, or just charge your phone while there.
The first time you visit, you'll be asked to register as a member so don't forget to bring your ID!

Photo Source: アタラキシアカフェ
~Ramen~
From Denden Town to Ota-Road you'll find the best of the best ramen shops! This area is highly competitive with a rush of new stores newly opened with the intent on making their mark on Osaka! If you like ramen, this is the place to go.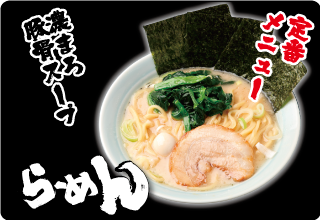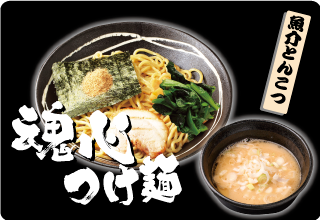 ①Konshinya
Yokohama style ramen–this shop is a rare find in Osaka!
This ramen's base is pork and soy sauce with thick, straight noodles originating in Yokohama.

Photo Source: 魂心家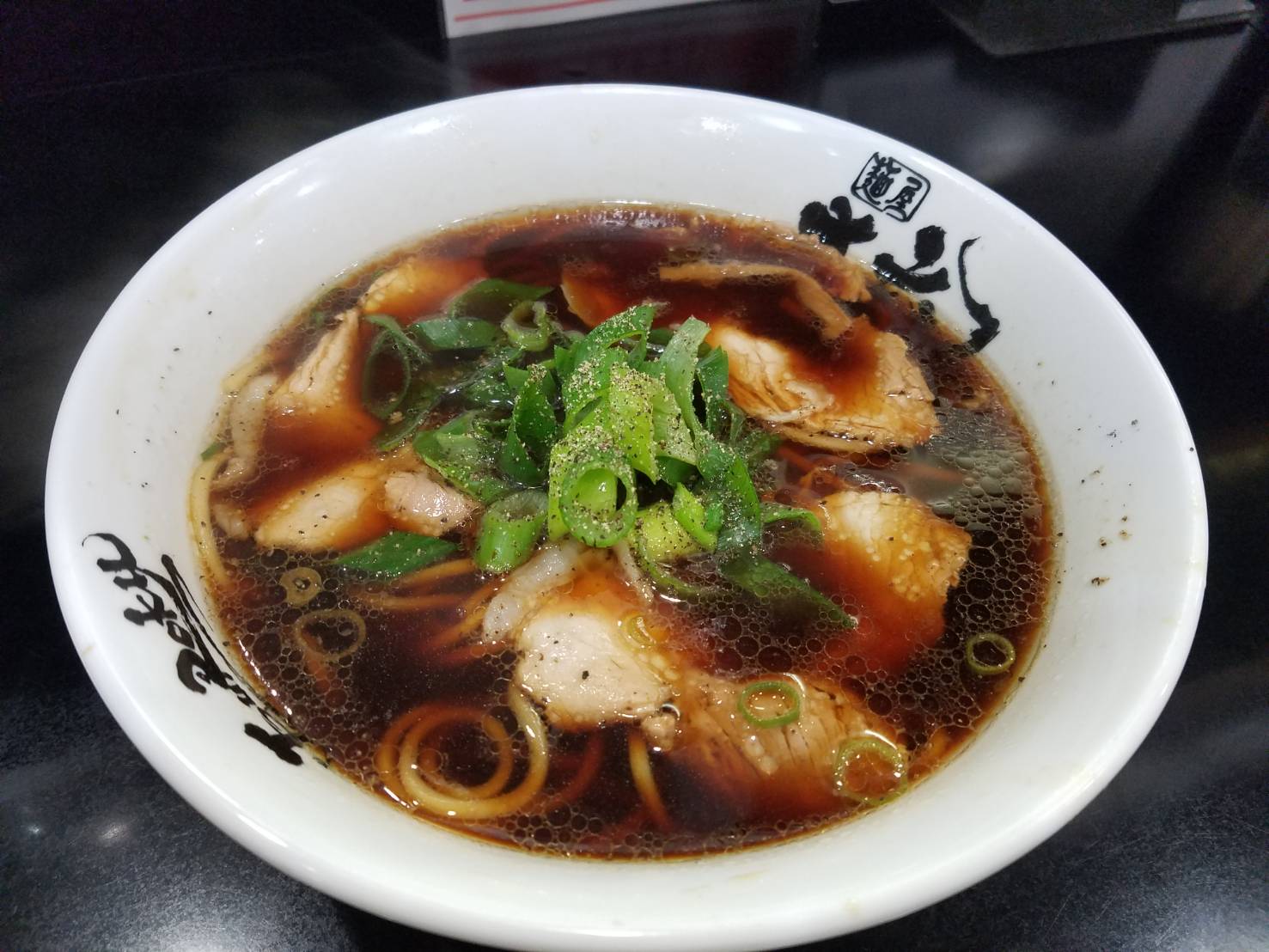 ②Menya Jouroku: #1 in Osaka in the 2017 Ramen Walker – Kansai Edition
This shop uses the famous Takaida style ramen noodle. The soup is jet black and it is loaded with green onions on top. There are many fans of these masters & this shop has been featured in various magazines and even on TV. Thus, there's almost always a line out the door to get in and try it!

~Ookini Hotels Ota-Road Apartment~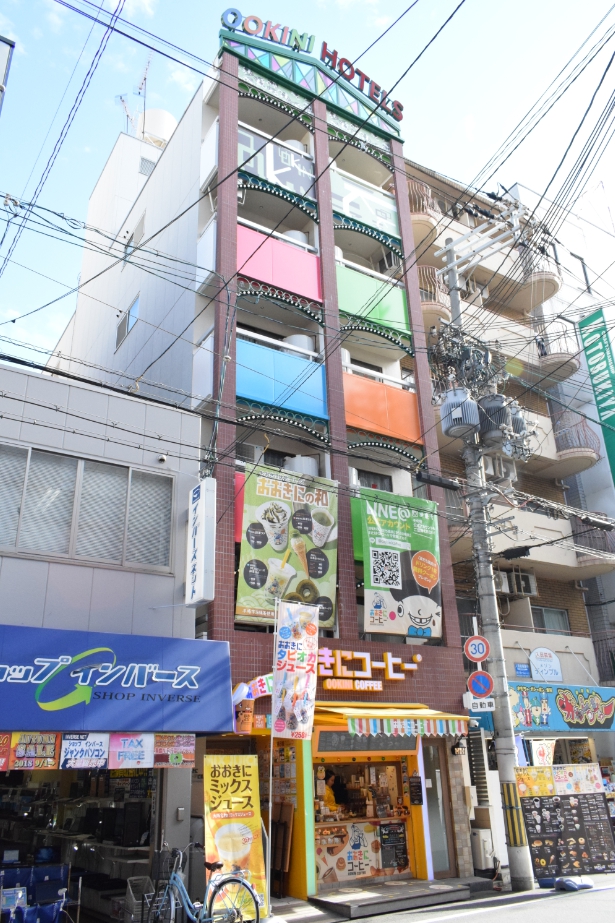 Right in the heart of it all, we have Ookini Hotels Ota-Road Apartment: conveniently located close to Nankai Namba Station!
Group of four? No problem–try our Bunk Bed Room!
Group of two? We got you covered with our Twin Bed Room!
Want a nice big bed? We have that too with our Double Bed Room!
It doesn't matter if you're traveling with your friends, sweetheart or by yourself, Ookini Hotels Ota-Road Apartment is a great place to stay.
This location is close to Namba and Ota-Road–making it a great home base for your travels in Japan!

For those of you who have trouble waking up in the morning: Ookini Coffee is located on the first floor! As a token of gratitude, we even supply a free drink coupon to our guests during their stay.
It's a simple room with easy & fast self check-in–making Ookini Hotels Ota-Road a convenient place to stay!
Ota-Road is a vibrant area with everything you could hope for: anime, figures, second-hand goods and more! We hope that you'll give it a try during your stay in Osaka.
Source of Cover Image:Japanexperterna.se