When you think of all the things you want to try in Japan, surely onsen is one of the things that first pops in your mind! Especially in this Winter season!
There's good reason for it too: with all of Japan's volcanoes, there are plenty of natural volcanic hot springs that are heated from the volcano's magma itself.
But there are many different types of onsens that are separated by the type of water.
For example, if you want to amp up your beauty you should try the "carbonated onsen," "sulfate onsen," or the "sulfur onsen"!! The water in these onsens can be considered "beautifying water."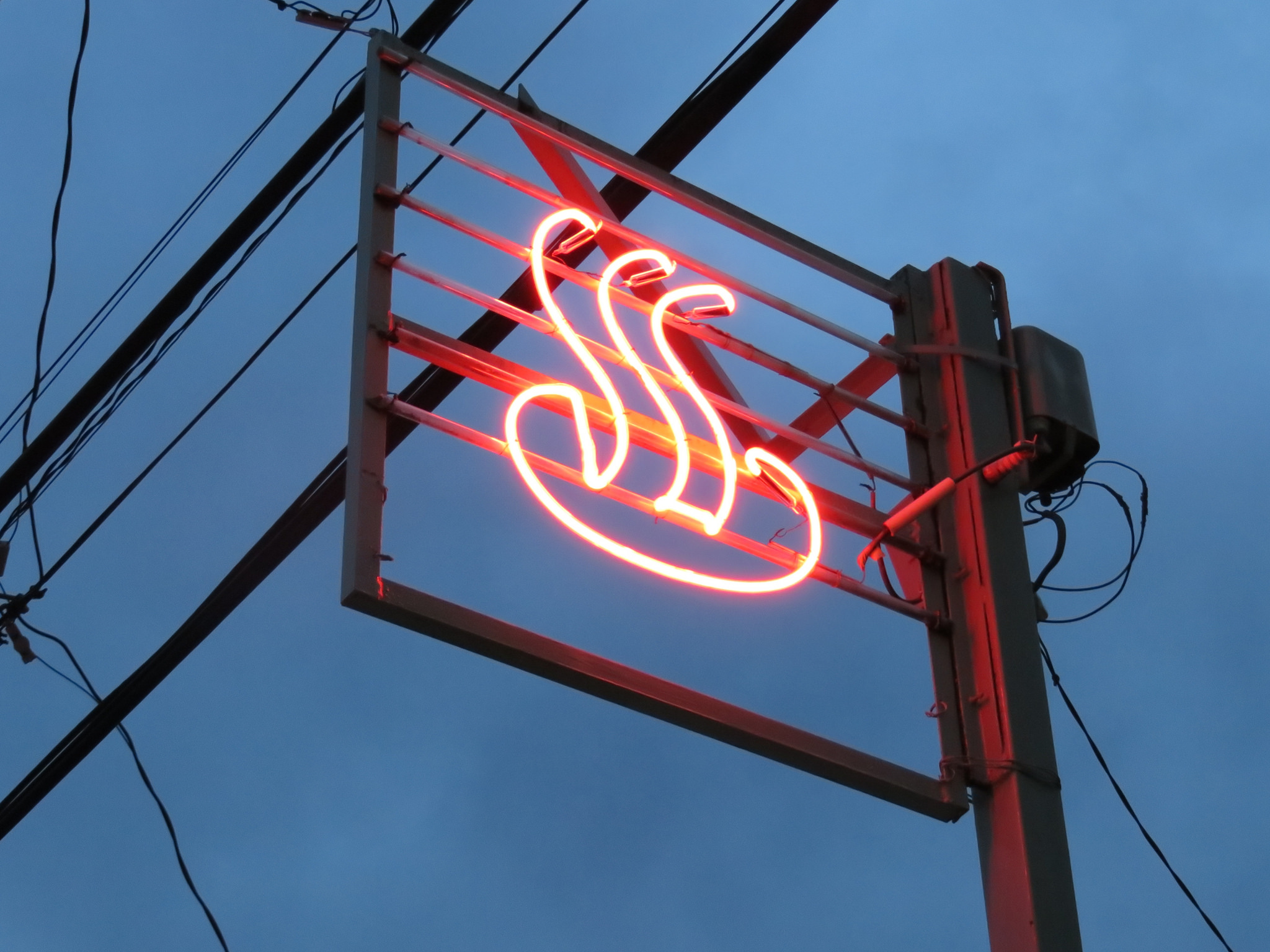 Photo Source:flasksrw
You may have noticed that no a map an onsen is marked by a semi-circle with wavy lines. In fact, there are different theories behind the meaning! The three lines represent steam or perhaps the number of them represent how many times one should enter the onsen and for how long!
For example, the first time should be short, the second time should be long and the 3rd time should be short again.
For the Kansai area, surely Arima Onsen in Hyogo Prefecture is the most famous, but Osaka has plenty of fantastic places to try out as well!
Do you know what a "Sentou" is?
In fact, it means "public bath" so it is very similar to an onsen. A Super Sentou isn't a place with accommodation, but instead, it is a cheap place with a variety of onsen to try out, and also often has a restaurant attached to eat at between dips in the tub.
Often there are areas to relax in or you can even get a massage. Some places even have open-air baths and saunas! You can think of Super Sentou as the place for ultimate relaxation.
And of course, because it is in the city, you can stay anywhere and still visit it easily. So, in Japan all kinds of people go: family, friends, couples and so on. Don't be shy: you can even easily go by yourself. It's no problem!

Here're some helpful hints for your onsen visit!
①Onsen Rules & Etiquette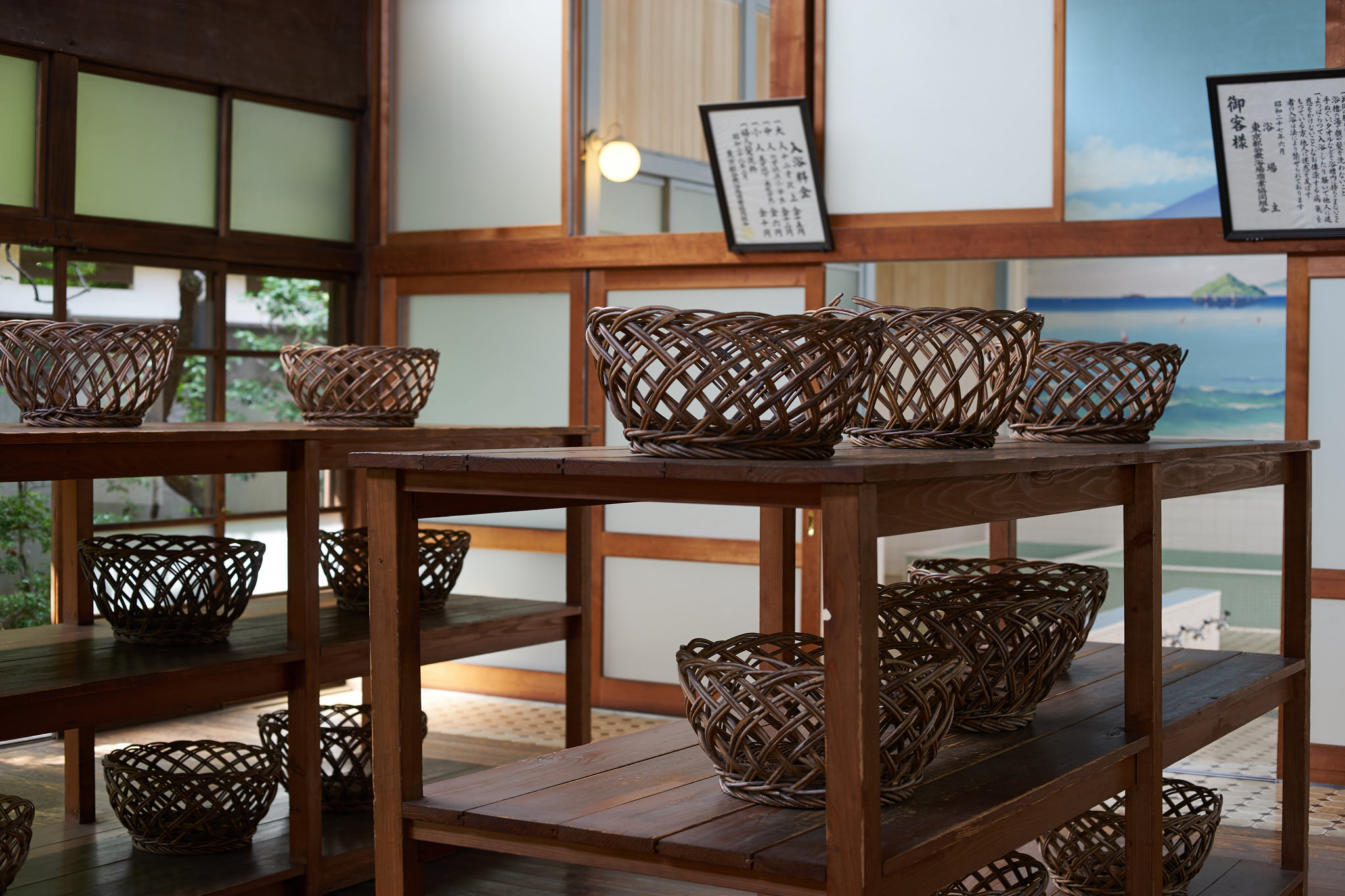 Photo Source: Takashi .M
Naturally, these are public facilities being used by all kinds of people there are rules to follow. Having good etiquette can make your onsen experience that much better. If you keep in mind these things, your visit will be a breeze.
The most famous rule that most people probably already know is "no tattoos allowed."
It's best to check with the location beforehand–because there may be other things banned, not just tattoos. However, many places will allow entry if a tattoo is covered up by a "tattoo cover up sticker" (called a tattoo seal in Japanese).
**Each location has different rules.

If you follow the rules below you'll have no trouble whatsoever!:
●Keep the water clean
-Type up your hair so it doesn't touch the water
-Do not bring a towel into the water
-Don't scrub/rub the body while in the water
-Make sure to pour hot water on your body before getting in. In particular: your feet, bottom, private area, rear and so on. Once you are dirt and sweet free, feel free to join in!

●Don't be a nuisance
-Don't brush your teeth there–save that for the washroom!
-Be careful not to spray others when showering

●For the next person…
-Put everything back where it belongs
-Rinse off any shower chairs and containers you may have used
-Towel off before going into the next room so that you're not dripping water
If you are courteous of others and follow the rules, then you should have a great onsen experience!
②Super Sentou & Onsen in Osaka!!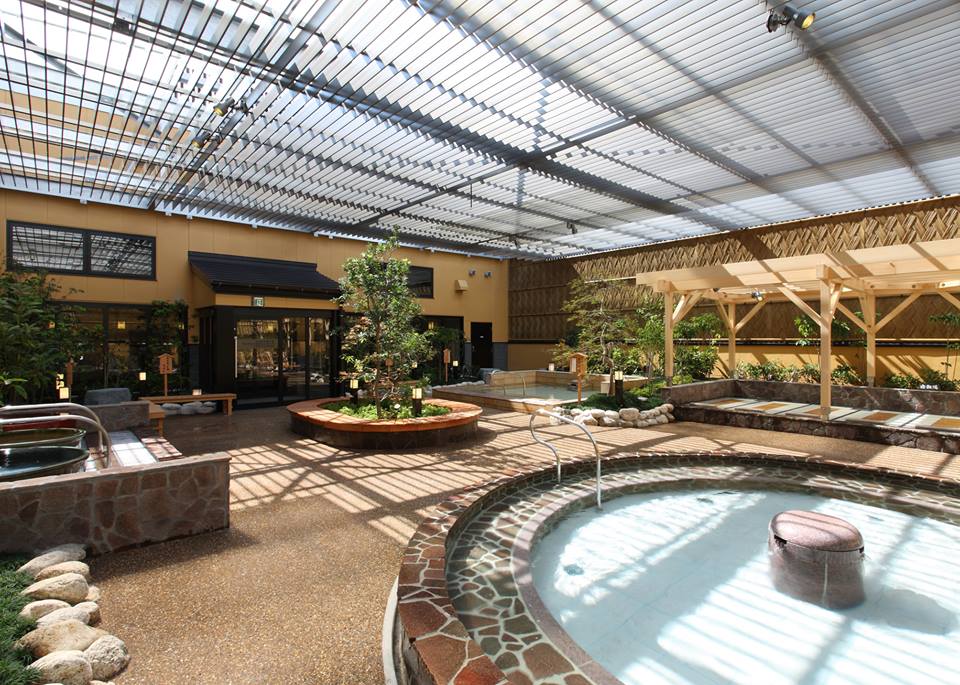 湯源郷 太平のゆ なんば店 Tougenkyou Taihei no Yu Namba
Conveniently located right by Namba Station makes this a great stop! If you're staying at Ookini Hotels, Tougenkyou Taiheinoyu is super easy to get to.
This onsen is at Kizu Ichiba (Ichiba = market), so you can not only have a relaxing soak but also get a great meal.
Relax in the refreshing water and fill up on delicious food–both your mind and your stomach will be great after a trip here!
Photo Source: 湯源郷 太平のゆ なんば店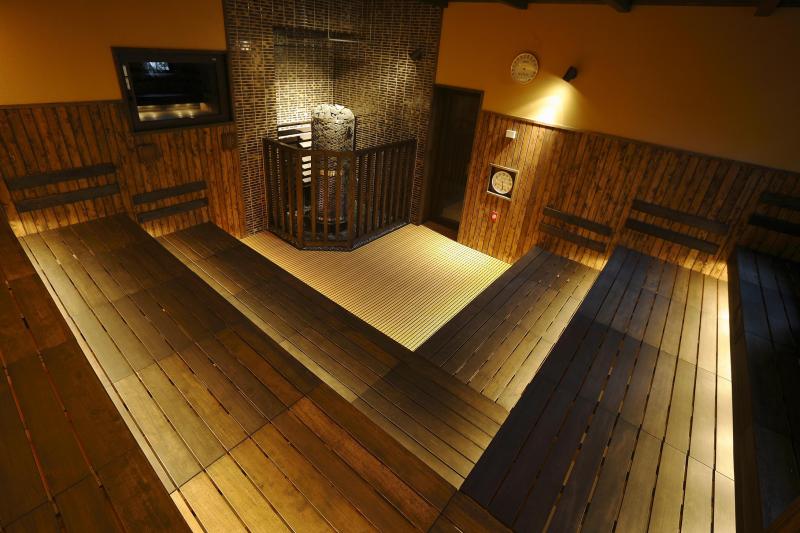 天然温泉 延羽の湯 鶴橋 Natural Hot Spring Nobeha no Yu Tsuruhashi
This location is famous for its combination of Japanese and Korean style. Try out the Korean style "Yakuseki Hanjuubou" which is like a Japanese style stone sauna–so you can go in while still wearing your clothes.
There are also a variety of open-air baths for you to enjoy.
If you want to take a rest, you can check out the selection of manga in the break area.
Photo Source: 天然温泉 延羽の湯 鶴橋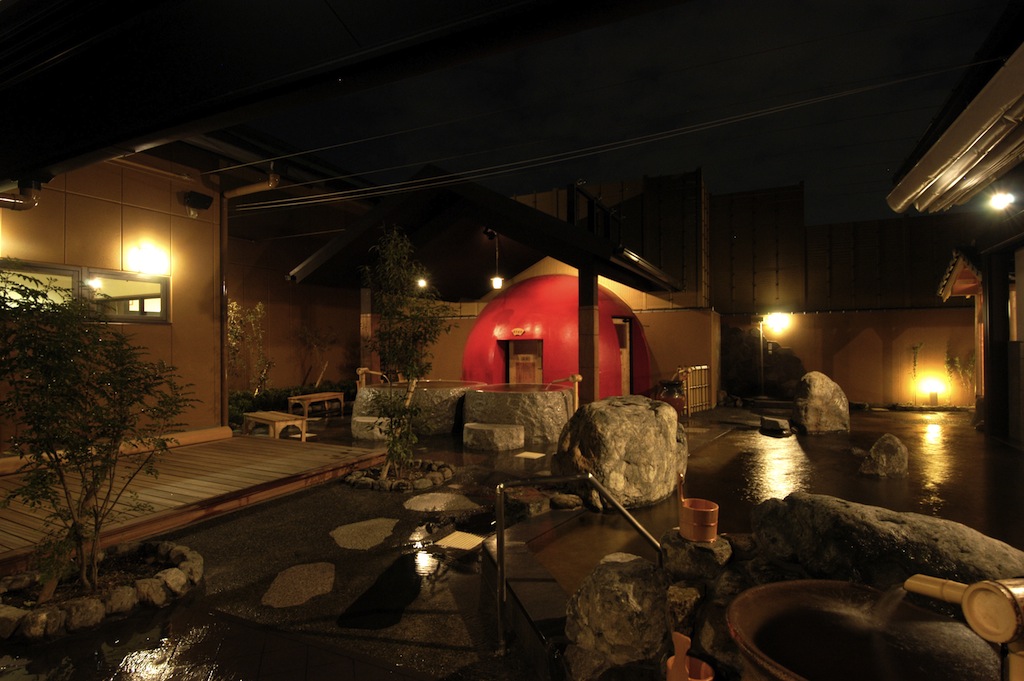 街の湯治場 上方温泉 一休 大阪 Machi no Toujiba Kamigata Onsen Ikkyu Osaka
This onsen has "Wooden Area" and "Stone Area"–these baths are separated between men and women with a rotating schedule. So you can try one one day, and the other the next!
It's a great place to relax on your way back from USJ!

Photo Source: ゆ~ナビ関西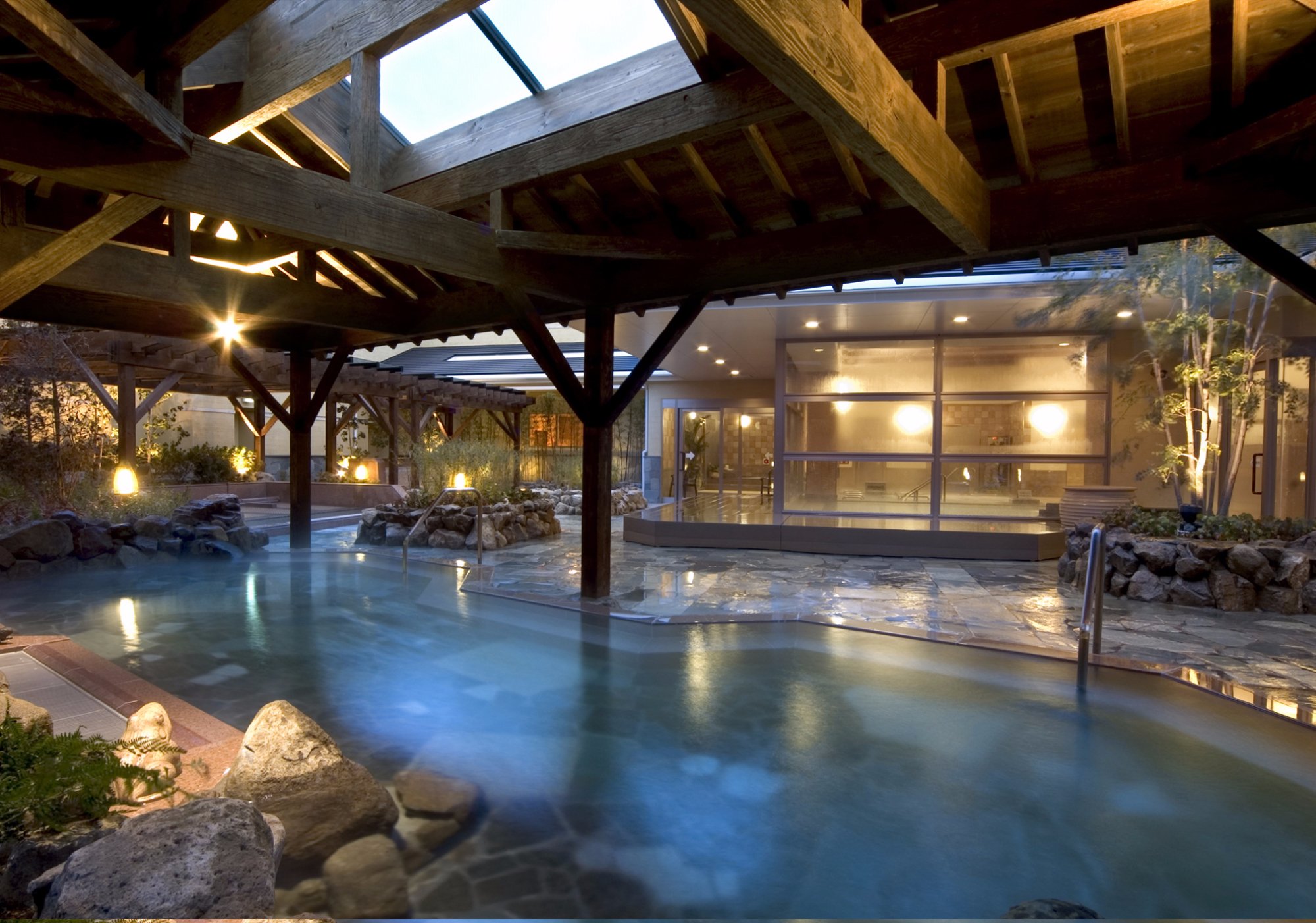 天然温泉 なにわの湯 Natural Hot Spring Naniwa-no-Yu
This facility is located in Temma–surrounded by plenty of restaurants and eateries. The website also has information in four languages–Japanese, English, Korean and Chinese–so international guests may visit without any trouble!
Enjoy the beautifying waters and feel refreshed afterward.
There are also many events, so make sure to check the event calendar before you go!
Photo Source: 天然温泉 なにわの湯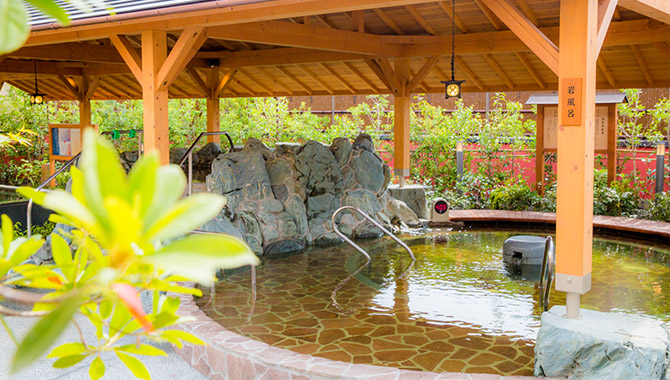 鶴見緑地湯元 水春 Tsurumi Ryokuchi Yumoto Suishun
At this spacious location, there are various kinds of onsen and stone saunas for you to try out! Each one has a different effect on beauty, skin care, and so on.
On the homepage there are photos with explanations of each type–so be sure to check it out before you visit.

Photo Source: 鶴見緑地湯元 水春
**************NEWS!!!!**************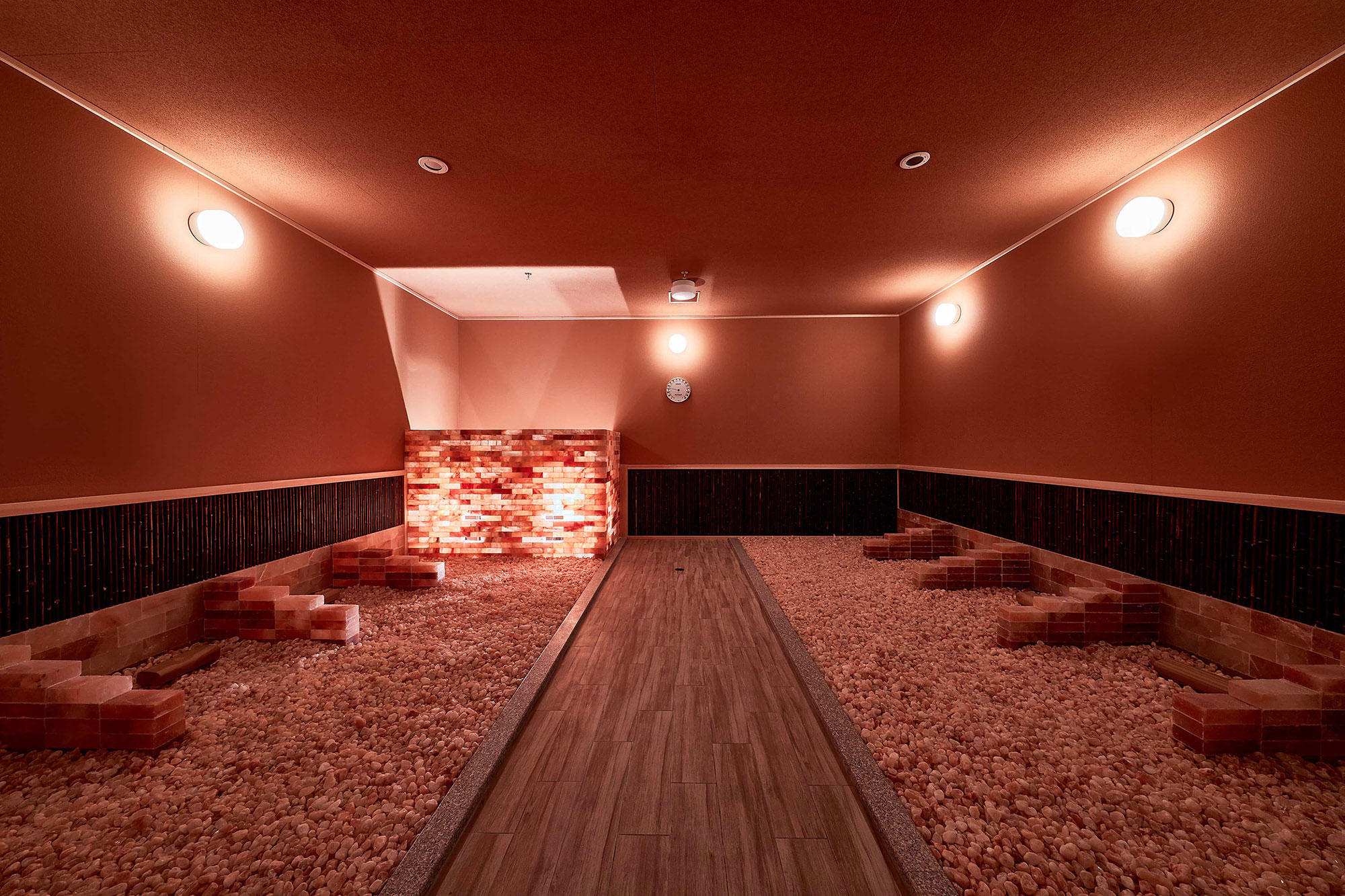 Solaniwa Onsen OSAKA BAY TOWER: February 26th GRAND OPEN!
Opened just last year, OSAKA BAY TOWER will welcome a new addition to its shopping mall: Solaniwa Onsen!!
At Soliniwa Onsen OSAKA BAY TOWER there are many different types of bath offered from the 2nd to the 5th floors: carbonated baths, baths with a view of the garden, open-air baths and more. It is by far the largest facility among those introduced so far.
Now's the chance to go: while it's still new and relatively unknown!!
There is plenty offered here besides baths: saunas, massages, spa treatment and more. It's sure to be a great addition to the onsen in Osaka!