Only in Osaka: Kinryu Ramen!
Kinryu Ramen maybe the first ramen shop that comes to mind when someone says "Osaka Ramen." There are about 5 locations from Namba to Nipponbashi–always busy with customers, as each shop is open 24 hours a day, all year round.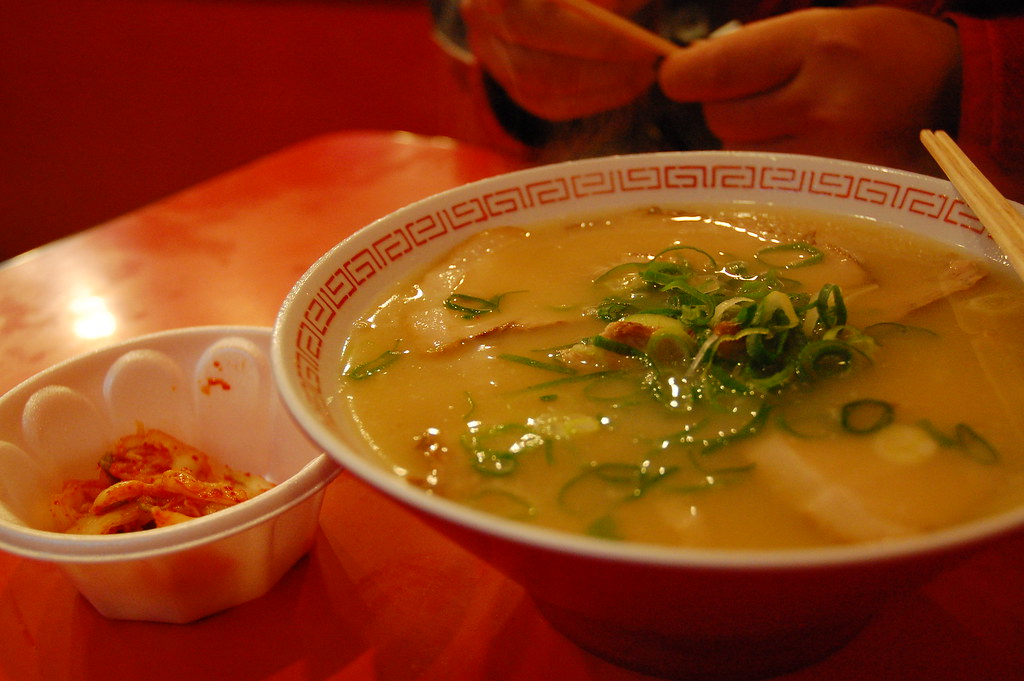 Photo Credit:
Photo Credit: tostream/" target="_blank" rel="noopener noreferrer">Richard, enjoy my life!
But fret not, there are free toppings to customize your ramen to how you like it: garlic, spicy chives, and kimchi. Believe it or not, rice is free too!!
**Free refills on rice are only available at certain stores.
◆The secret of Kinyu Ramen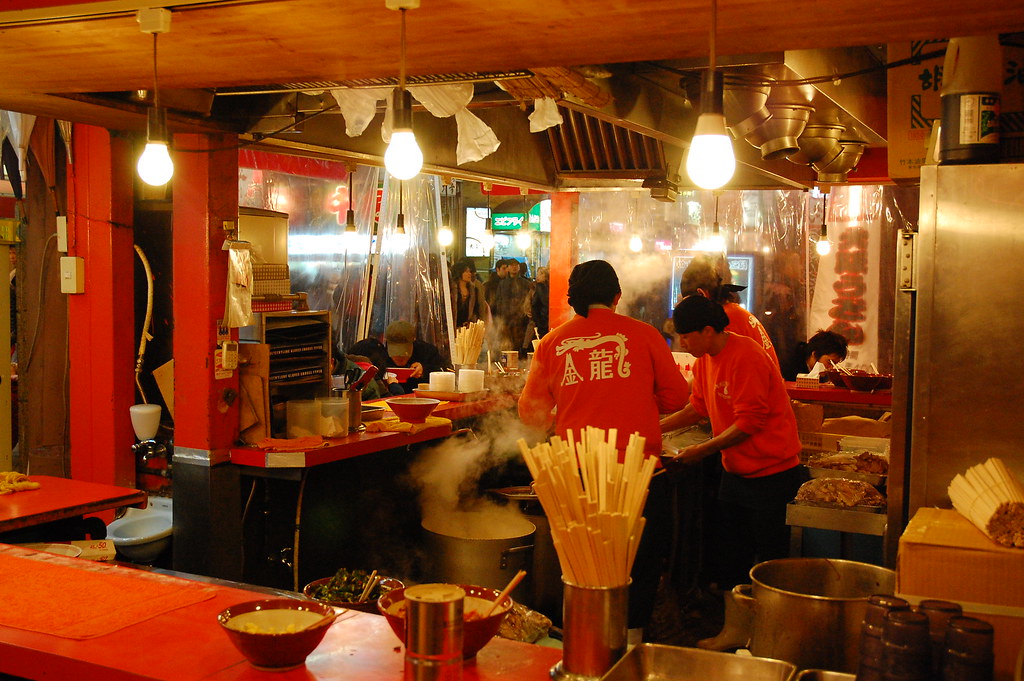 Photo Credit: 1. First of all–it didn't get its start as a ramen shop.
Wait. What??
In the beginning, it was in fact a completely different type of noodle shop: Udon!
Kinryu Ramen opened in 1982. However, it was originally an udon shop called Silk Road Udon, which opened in 1980. At that time there were already several nighttime ramen shops in the area, so instead it started off as an udon shop.
It was quite similar to now: open all night and a stall where you stood while eating.
Silk Road Udon was short-lived, however, since ramen was more popular than udon for those late night food cravings. Thus in 1981, the owner decided to switched gears to ramen!🍜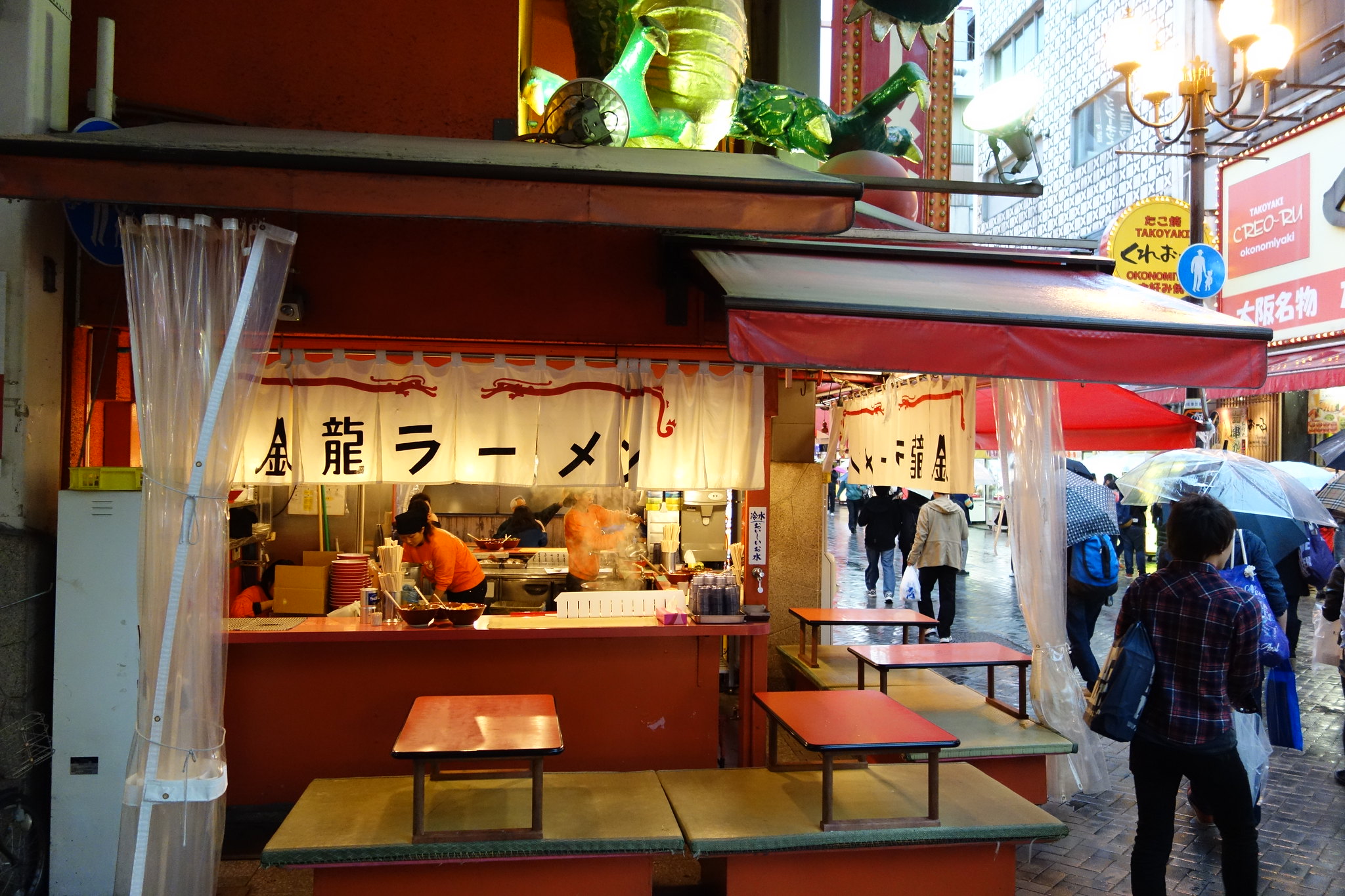 Photo Credit: tostream/" target="_blank" rel="noopener noreferrer">Richard, enjoy my life!
2. The Early Days
At the time when Kinryu Ramen first started operating as a ramen shop, there were only a few flavors to choose from in Osaka: miso, shio (salt), or soy sauce.
Out of the three, miso ramen was particularly pleasing to the palate of Osakan residents. The problem with miso ramen is the cooking method of the veggies – sautéing veggies: it was a burden to the staff as they need to hold a heavy fry pan and stir-sauteing every day and night and people were quitting left and right.
So, it was time to change gears again. After they threw out the miso ramen recipe, a recipe similar to the one used today was created. There was no need to fry vegetables for the ramen–there would be toppings only that customers could put on as they pleased.
At that time there were a lot of women who visited after getting off of their shift at night as hostesses: so to keep the ramen from feeling to heavy with a tonkotsu pork soup broth was used. For anyone who might want stronger flavor chives or garlic could be added as a topping.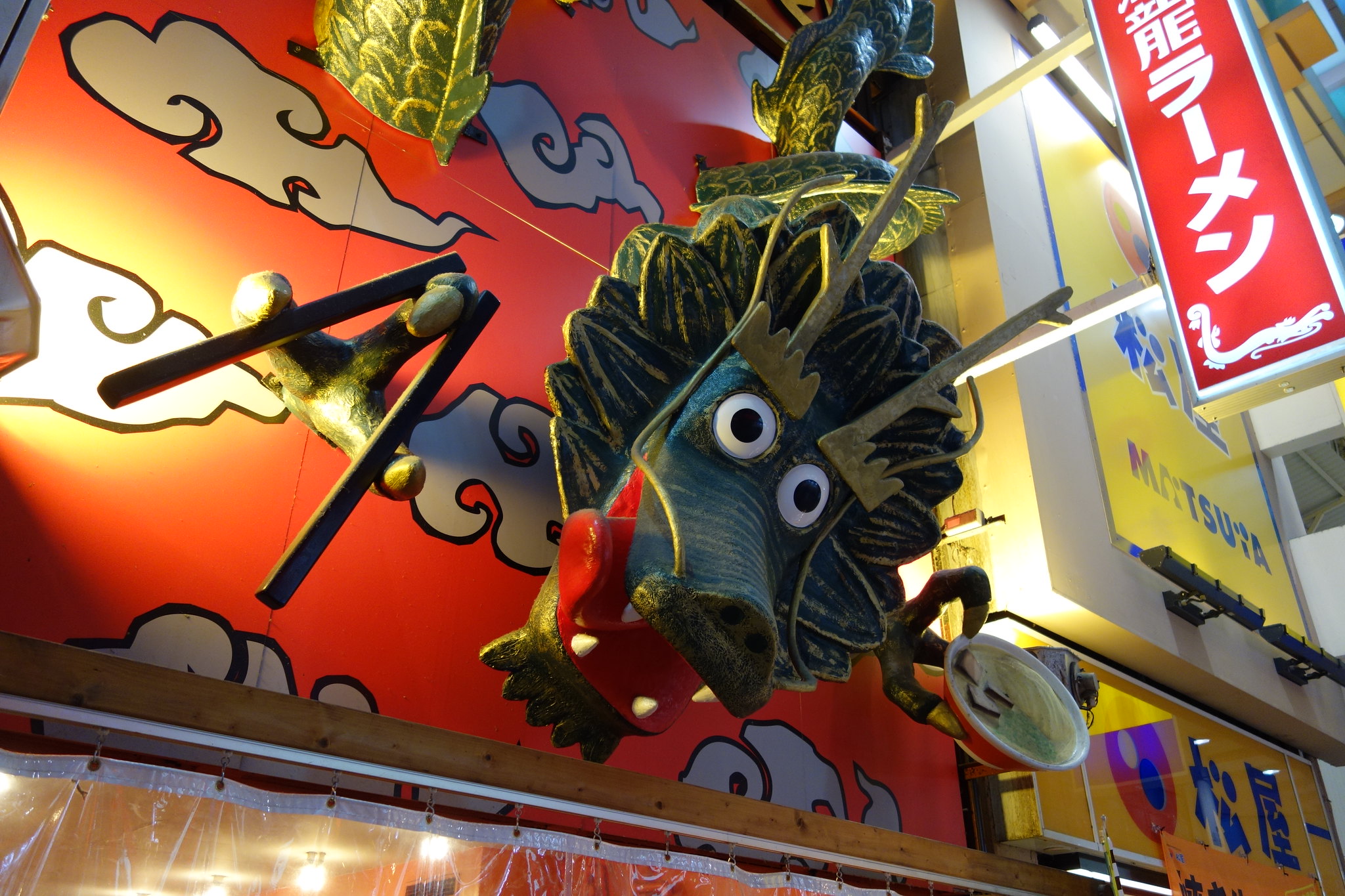 Photo credit: tostream/" target="_blank" rel="noopener noreferrer">Richard, enjoy my life!
3. Kinryu Ramen Now
Time has passed since the days where Kinryu Ramen had just one shop. Now there are multiple locations spanning the Dotonbori and Namba area.
But if you look closely, no shop is like the other. Each one has a large dragon protruding from the building. However, each dragon is different. For example, at the Midosuji location, the dragon is holding golden balls. However, at the Ebisubashi location, he's holding ramen!
Can you spot all the differences?
Kinryu Ramen is only 5~10 minutes from Ookini Hotels Nipponbashi Apartment and Ookini Hotels Dotonbori Apartment so why not give it a try?