Recently it can seem like almost nothing is made locally anymore, right?
When you come all the way to Osaka surely you'll want to check out things made locally, right? You can even bring some back home as a souvenir to remember your trip!
This time we'll introduce some lesser known items too–so you'll have a uniquely Osakan experience!
Dining
=======================
Everyone knows about kushikatsu (Japanese deep-fried skewered meat and vegetables) and takoyaki by now right? (If not, check out our previous blog to-try-in-osaka%EF%BD%9E/">here!)
1. Hokkyokusei Omurice 北極星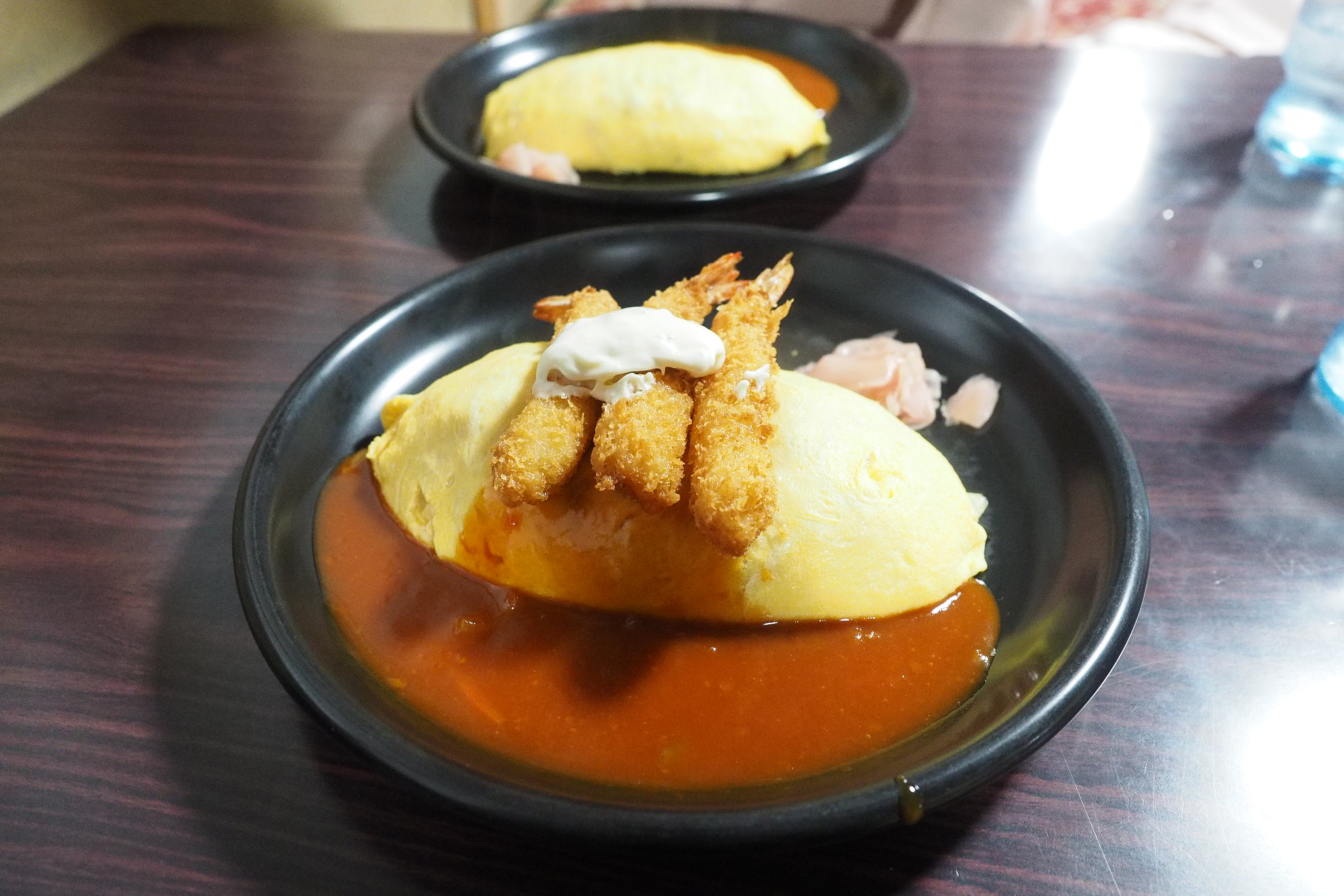 Photo credit: tolist-ehH5vn-njmt4j-nm66eG-nm7z8W-noasMT-nmoXVv-ehNPV9-a288wF-8k1ZHN-nmoVqa-djw4Ww-971mZ1-eCtNx4-ehH5sx-eCx1so-jZoFU-jZp5H-9tLtk8-ehH5JD-eCx18w-jZpeY-ehNQhm-e437Kr-ehH68K-ehNQ5N-eCtQdc-svqSqJ-taZh8X-svBrXT-svBqPk-svBqBB-ehH5E2″ target="_blank" rel="noopener noreferrer">othree
There are two theories on where the fusion style cuisine "omurice" (omelette rice) came from: Tokyo or Osaka.
For Osaka, it's said to have originated from Hokkyokusei. The main store is located conveniently in Shinsaibashi, making it super easy to get to.
From 1925 Hokkyokusei began to create a dish witHomepagean-fried mushrooms and onions mixed into ketchup rice, wrapped in an egg. These days, a variety of styles are offered.
And for a souvenir why not buy the Must Add-on Tomato Sauce! It can be used in beef curry or omu-rice!

2. Jiyuken (自由軒) Curry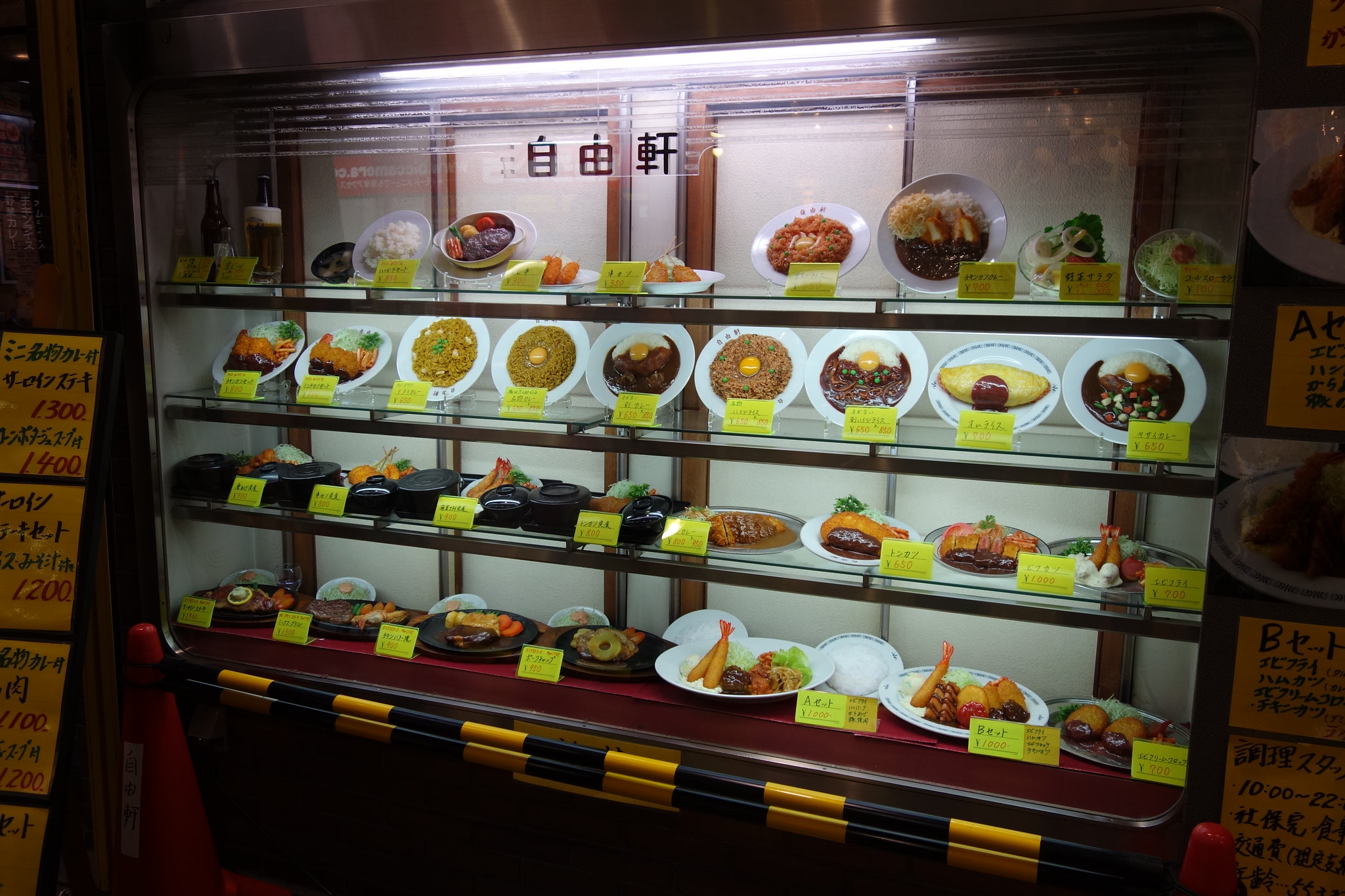 Photo credit: :tolist-ehHdpV-9XjxH8-3kMtCa-9XjyV4-9Xjyfg-8bKXEQ-eiKD5H-61ZWmu-61ZV8J-bpd6bb-v221MJ-eiS1FJ-aAQs8u-4LhfNn-72fv8n-bC7YjR" target="_blank" rel="noopener noreferrer">Richard, enjoy my life!
Jiyuken has a long-standing history, established in Osaka in 1910. It's not the usual curry that you think of: instead, a raw egg is placed on top of the rice and then the sauce is poured on. Jiyuken Curry is the originator of this style, so why not try it while in Osaka?
The recommended product now? The new flavor made from tomato paste–Red Label Curry! It was created in 2010 to celebrate the 100th anniversary of Jiyuken. With Red Label Curry you can get a taste of Minamikawachi's local flavors: deep-fried meat, onions from Awaji, and specialty beef.

Sweets & Quick Bites
=======================
1. Bâton d'or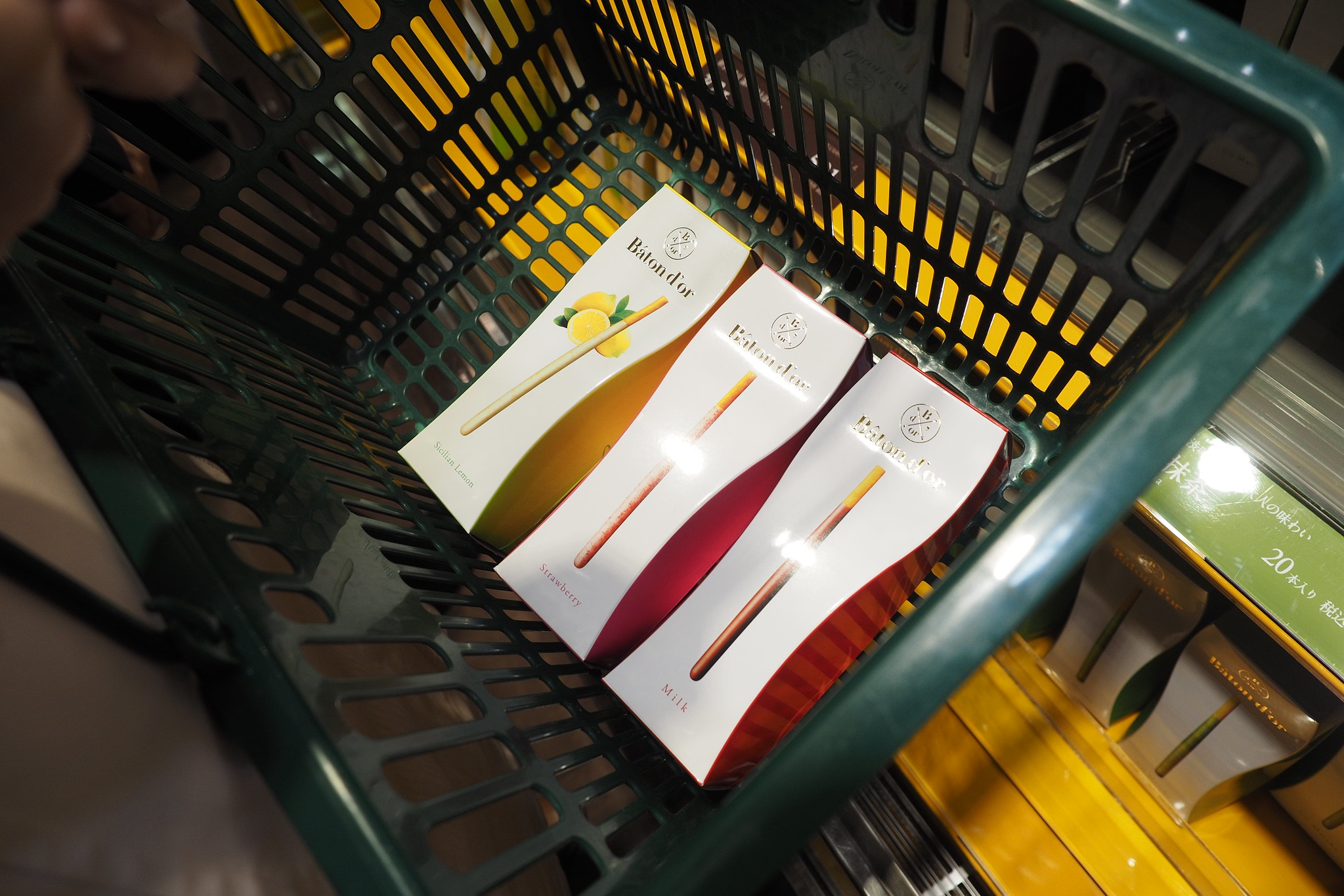 tolist-nmuCVo-nodPCV-nodPJr-nodPji-nodPr2-nmaXFp/" target="_blank" rel="noopener noreferrer">othree
While the name is admittedly not Japanese, this product is made in Osaka!!
Can you guess what it is?
We'll give you a hint: it's a well known Japanese snack!
Glico may be the shining image of Osaka that lingers in everyone's minds–and what else would you associate with Glico but pocky.
That's right: Bâton d'or is upscale pocky! (aka Golden Stick)
It's sold only in three locations: Hankyu Umeda, Takashimaya, and at Itami Airport. And you can't mail order it either! Pocky is an easily recognized snack that you can bring back to your friends: but Bâton d'or is a new take on an old favorite that will be sure to be a hit with your friends.
2. 551 Horai (551蓬莱) Butaman (Steamed Pork Buns)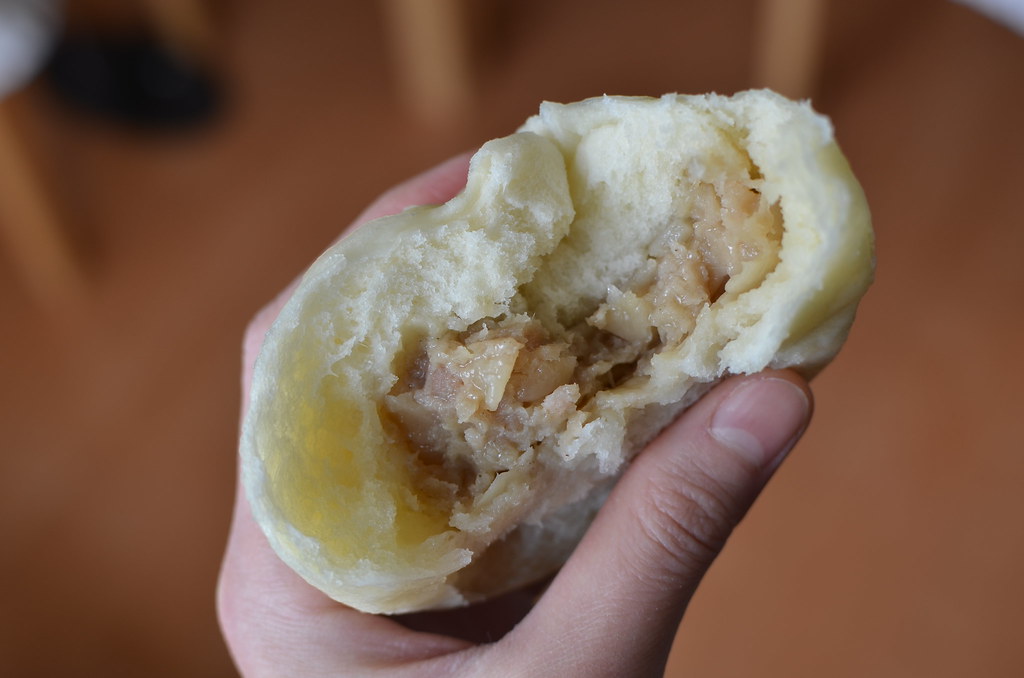 Photo credit: tolist-btr17n-FfLBc5-BpugA-ox2p58-8t33TQ-9BizPu-btqZHe-7Gjqb3-GmzGB-5BwbE5-GmziZ-EeYqc4-2dYsoto-34sQkj-8uduvH-78ogcn-GmzpP-pTFmcy-peg8SW-9DxEbC-mk3nDP-5BUyh7-pTG6Aj-8ZYyrM-oekkdS-cUoczj-fBkyN3-q8Z4aL-5VtGxe-9cuSLs-7Gjqq3-eeyJdA-CxpMFF-numnSS-fB6eYX-a78pnc-6MYjjF-2f5nK5g-GdUFL3-DPHMvt-2dYsosw-6TMM2D-6xWdm-d4MCCW-cFskTs-nX1Hze-9691oa-24sV3dF-9W7WvA-DqLeUP" target="_blank" rel="noopener noreferrer">dreamcat115
In Osaka steamed pork buns are not called "nikuman" (steamed meat buns) or "chuka man" (steamed Chinese buns)–but instead they are called "butaman" which means steamed pork bun.
551 Horai Butaman is all made by hand and only sold within the Kansai area.
Shumai, pan-fried gyoza, "anman" (steamed bun with anko bean filling)–so you can try out many different styles.
You can find 551 Horai Butaman at major stations as well as department stores. There are even some restaurants where you can eat in too!
**Where to Buy: Stores, Internet, Phone or FAX

3. Suntory(サントリー)Whisky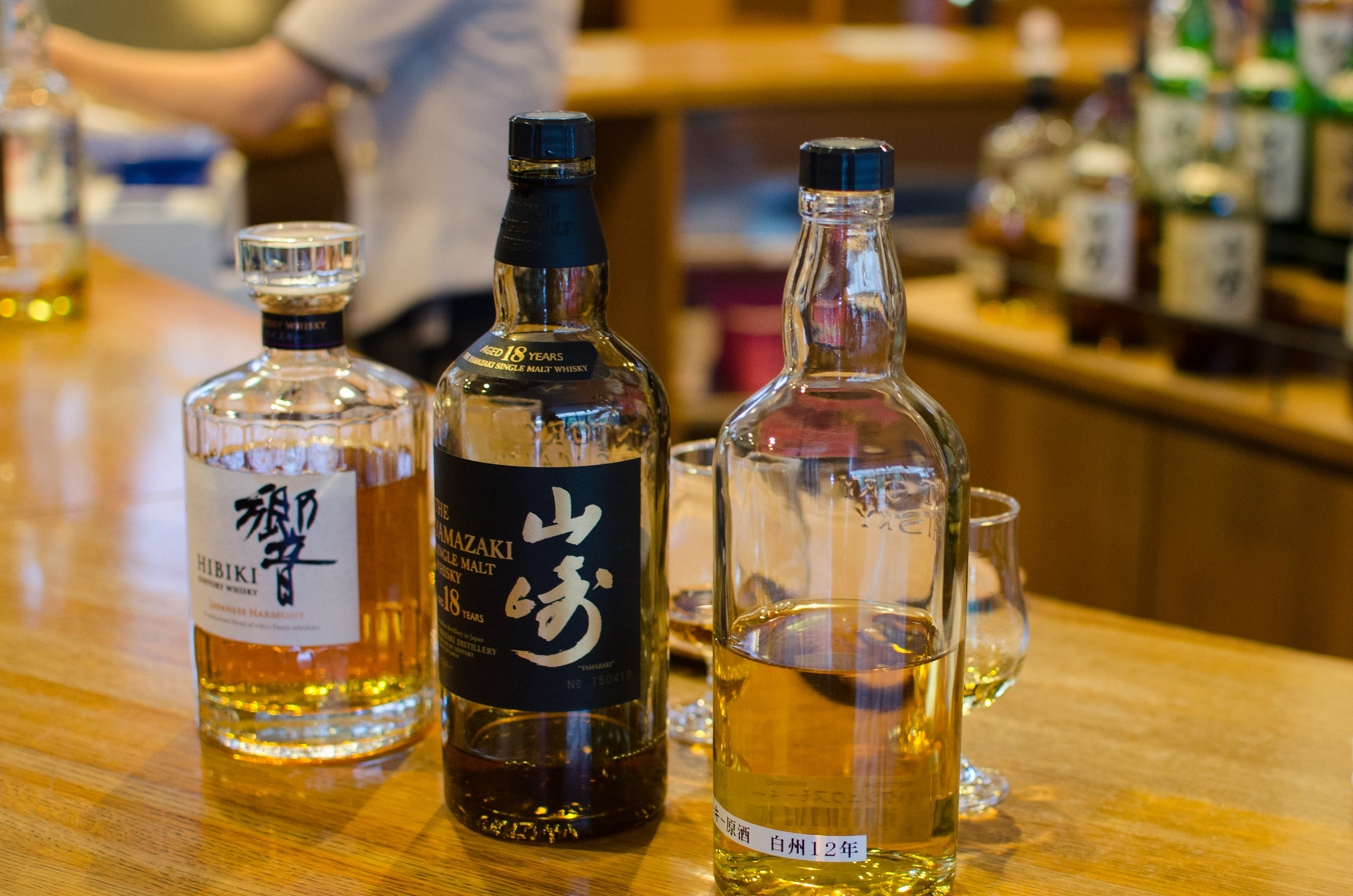 Photo credit: tory brand has a distillery and Suntory Whisky is made right here in Osaka!
For hardcore whisky lovers, we recommend trying the factory tour! Of course during the tour there is a chance for taste testing! You can try the whisky cut with water or soda and snacks. For another chance at taste testing, head to the Yamazaki Whiskey Museum!
**A reservation is require for the factory tour as well as taste testing at the Yamazaki Whiskey Museum
Clothes & Accessories
=======================
1. anello®(アネロ)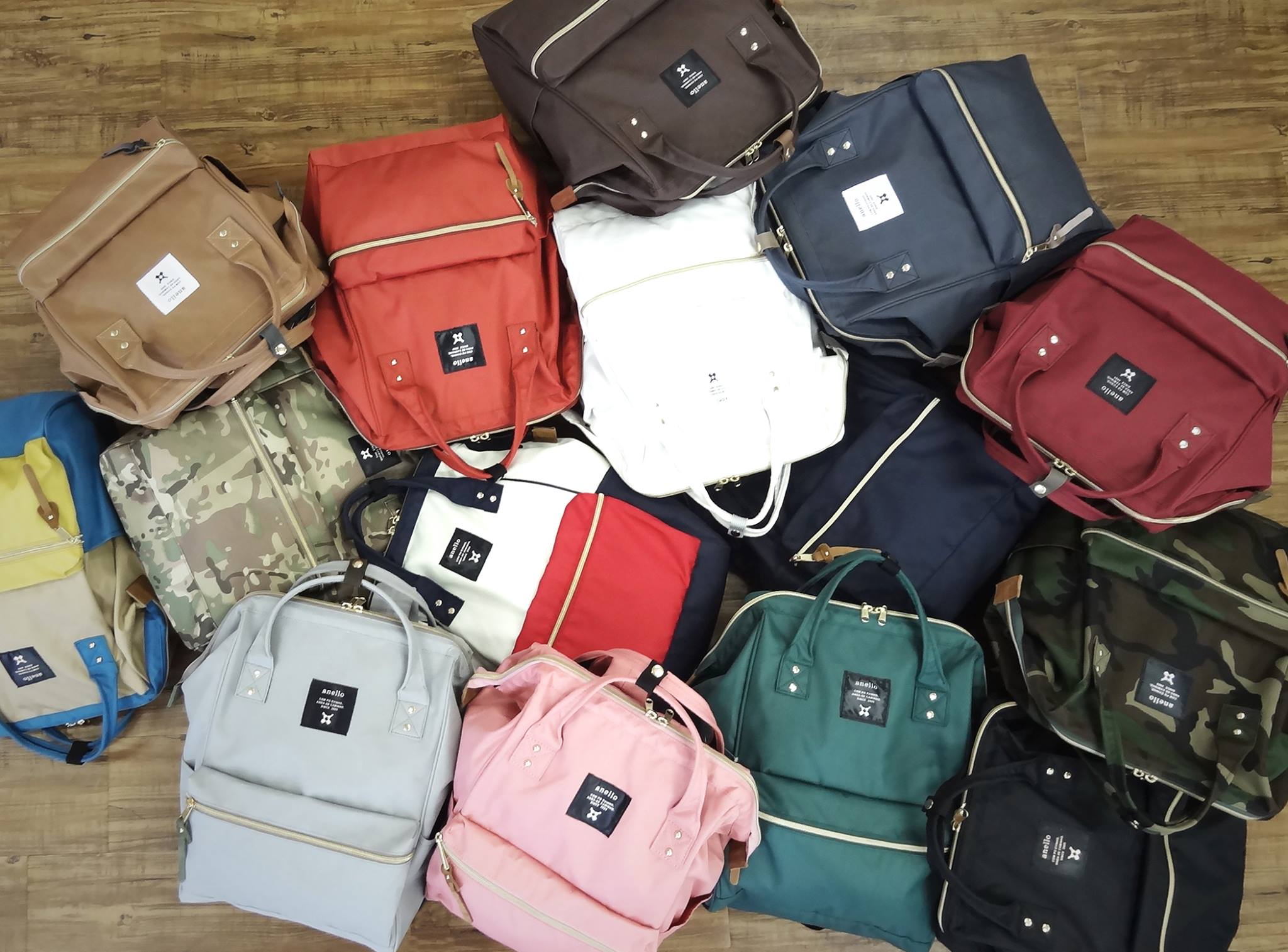 Photo credit: anello®(アネロ)
Established in 2005, anello has become a staple in Osaka as a fashionable bag brand! In fact, it's popular throughout Japan and overseas: Hong Kong, Taiwan, and more~
It's easy to see why it's so popular: once you open up the bag, it has a wide opening, making it easy to put things inside.
Each year over 7,000,000 bags are sold domestically and abroad. With reasonable pricing starting from 3,900 JPY, it could make a perfect addition to your bag collection.
**Where to buy: at the store or online

2. 「WEGO(ウィゴー)」
こんちゃー!
よしおです!!!
GWも折り返し地点🙌🏻🔥

ヘットヘトのクッタクタですが
毎日めちゃくちゃたくさんの人が
来てくれててハッピーですーっ!!!🥳🥳

まだまだスタミナ切らさず
アメ店バリバリ古着あるから
来てくれやで〜〜🐒🐒🐒 pic.twitter.com/3UEf8b7TYu

— WEGO VINTAGE アメリカ村店 (@wego_vintage) 2019年5月2日
Last on our list is WEGO, established in 1994! It first started off as a small second-hand clothing store in America Mura, Osaka. However, it received so much support through the years that it's opened up over 150 stores nationwide! You can still find used clothing here, but now there's also a wide assortment of jeans, T-shirts, and even items such as surfboards that may be difficult to obtain in Japan. The prices are reasonable too, so go ahead and check it out!
**Where to buy: at the store or online

So how about it for your next trip here? You can try them out for yourself, or bring it back as a souvenir!
Source of Cover Photo:tolist-aQLrc8-aiCu2-2zNS1M-6sjQBm-6sfGVn-7iXoSZ-ATfit/" target="_blank" rel="noopener noreferrer">Sarah-Rose