We were delighted to have many families stay with us at Ookini Hotels.
After all, we have many rooms that are perfect for families: rooms with kitchens, washing machines, and more.
If you're traveling as a couple, maybe you're thinking, "But I don't need such a large room with a kitchen!"




With so many room types available, it's only natural that we also have rooms specifically for 2 people!

If you're looking for a romantic getaway to see the fall foliage, consider staying Ookini Hotels!
① Ookini Hotels Ota-Road Apartment


Only a 6 minute walk from Nankai Namba Station's East Exit!

For guests arriving at Kansai International Airport, you can reach Nankai Namba Station without having to transfer! Just take the Nankai Airport Express or Rapit train and you'll be on your way to the hotel in no time. Once you get off at Nankai Namba Station, you'll find out even more about how convenient the area is: plenty of cafes and shops nearby, everything you need is within walking distance from Ookini Hotels Ota-Road Apartment. Perfect for a hassle free stay!


At Ookini Hotels Ota-Road Apartment except for 1 room, all rooms are made to accommodate 2 guests!! This apartment was literally made with pairs & couples in mind~



– 1 Double Bed Room –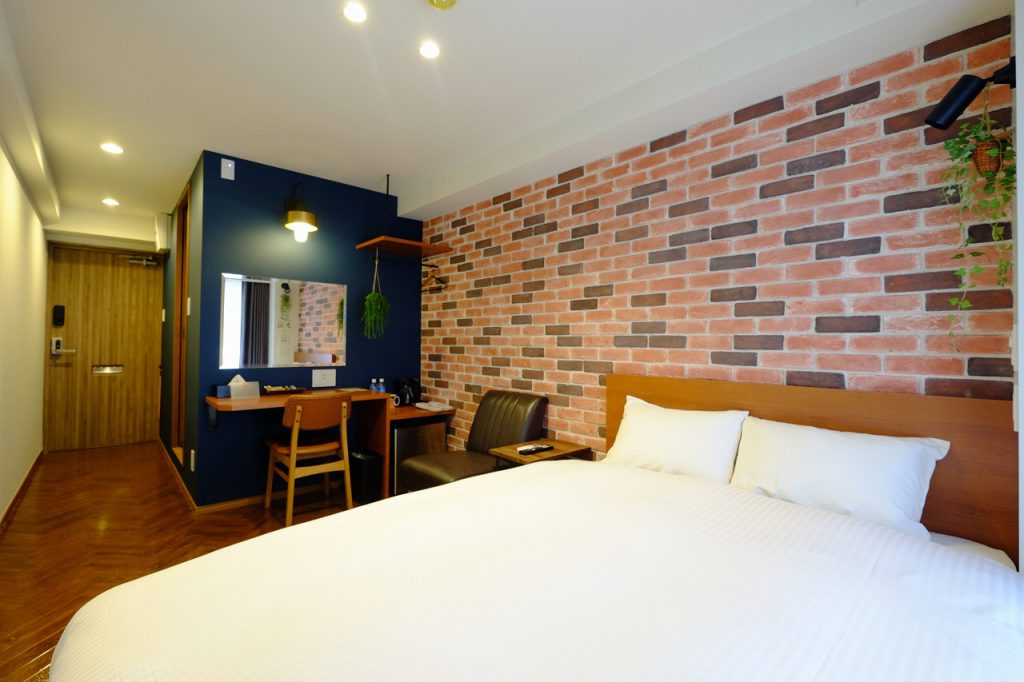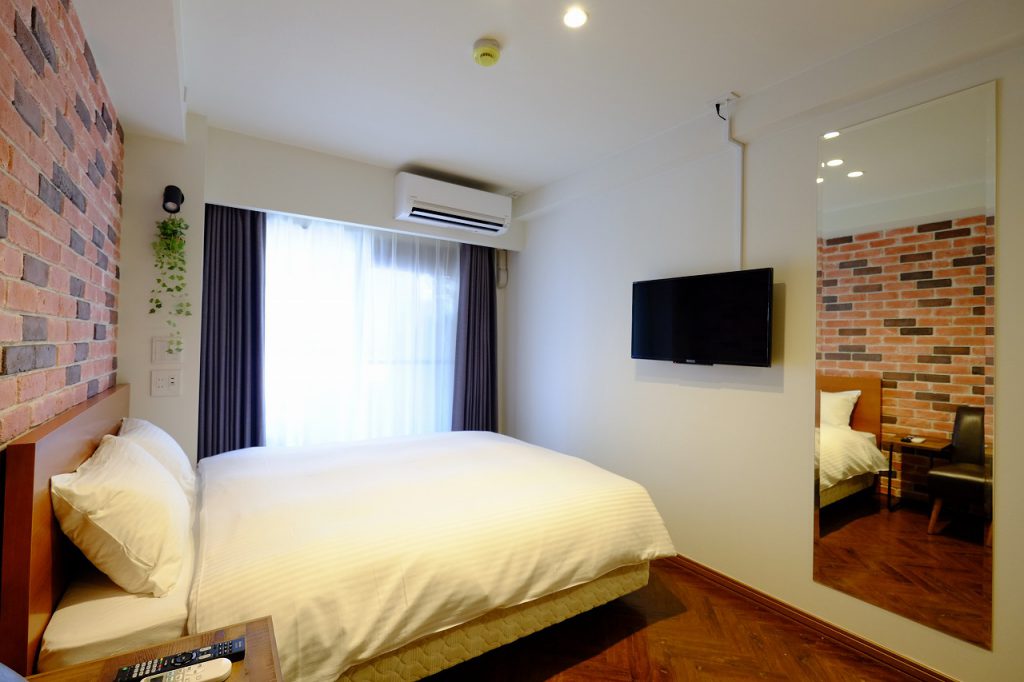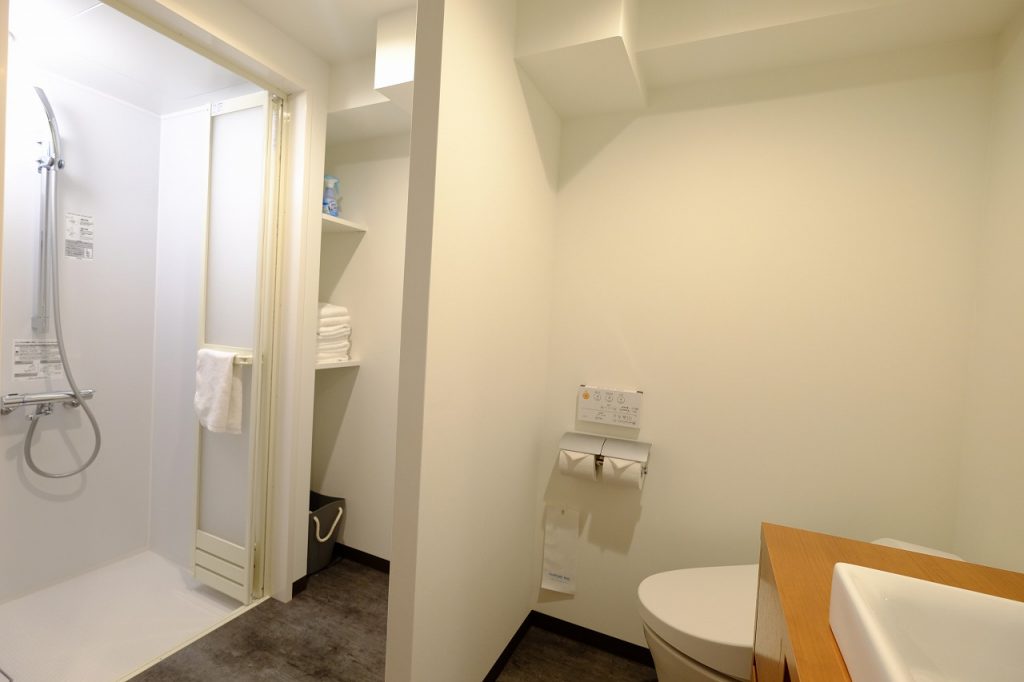 For those who want to share a bed, this is the choice for you! With the double bed you'll have no worries about having enough space, while still being able to sleep side by side.


Each room type has a shower room with a changing area available too. You can change in privacy–just another feature to make your stay that much more pleasant.


Even though these rooms are for 2 guests, you will surely be pleasantly surprised by how spacious they actually are~
---
② Ookini Hotels Shinsaibashi Nagahori Apartment


About a 2 minute walk from Nagahoribashi Station (Exit 3)!


Talk about convenient: not only is this property only a 2 minute walk from the station, you can also walk to Shinsaibashi shopping street easily. After you shop, shop, shop, you can quickly return to Ookini Hotels Shinsaibashi Nagahori Apartment and rest until you're ready to go out again♪


For those who are more food-oriented, there's no need to worry: with plenty of restaurants in the area, you won't be wondering if you'll find a place to eat.



– Studio Apartment (1 Queen Bed)-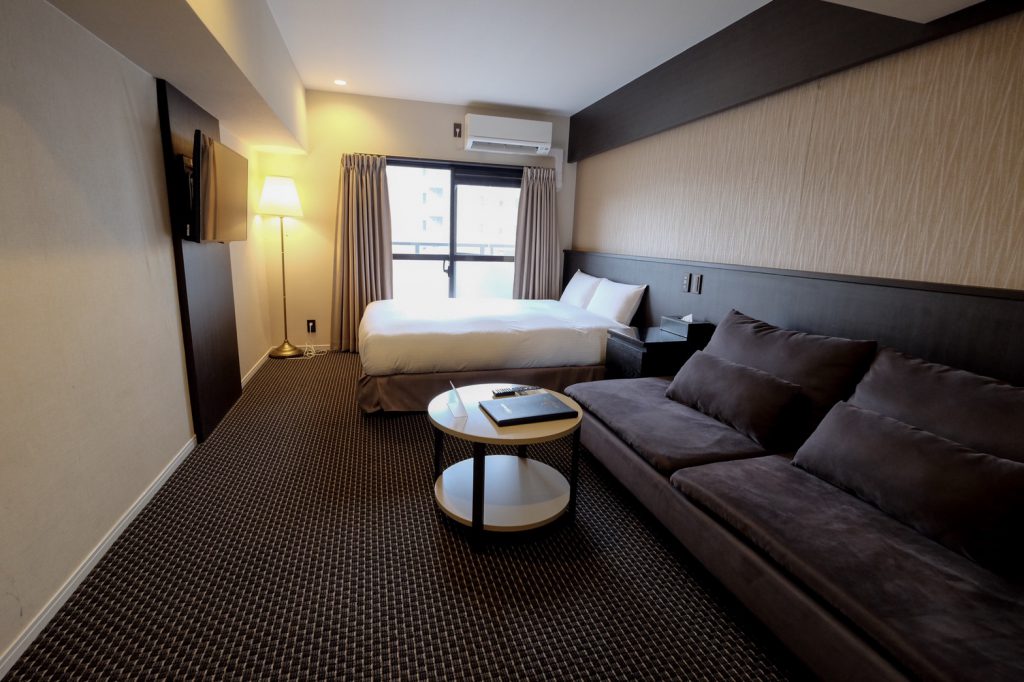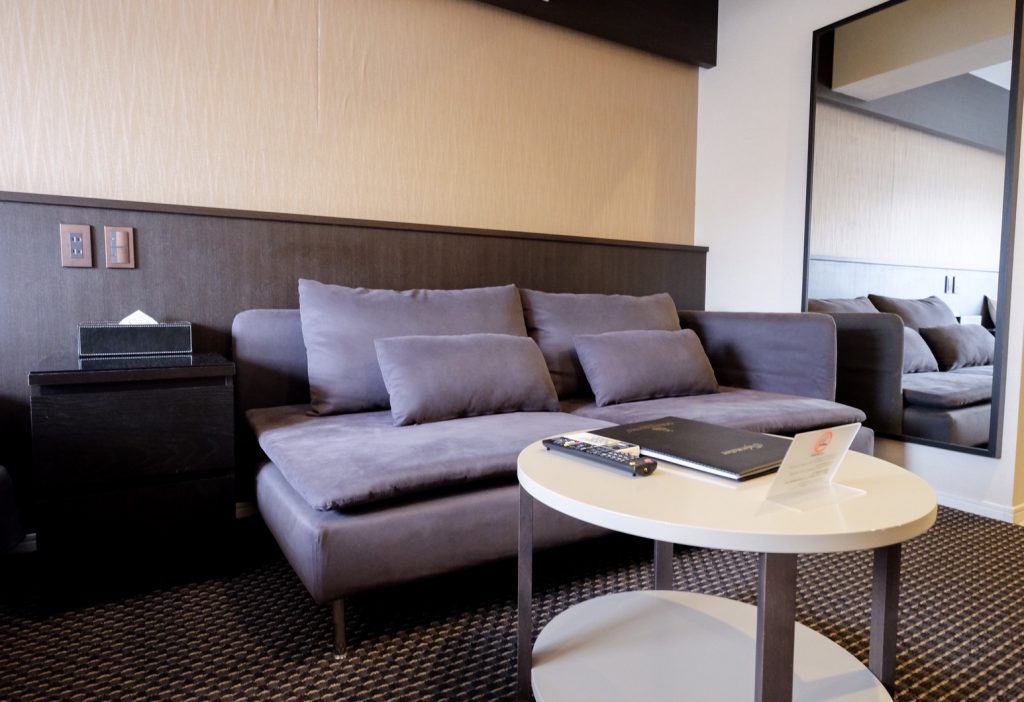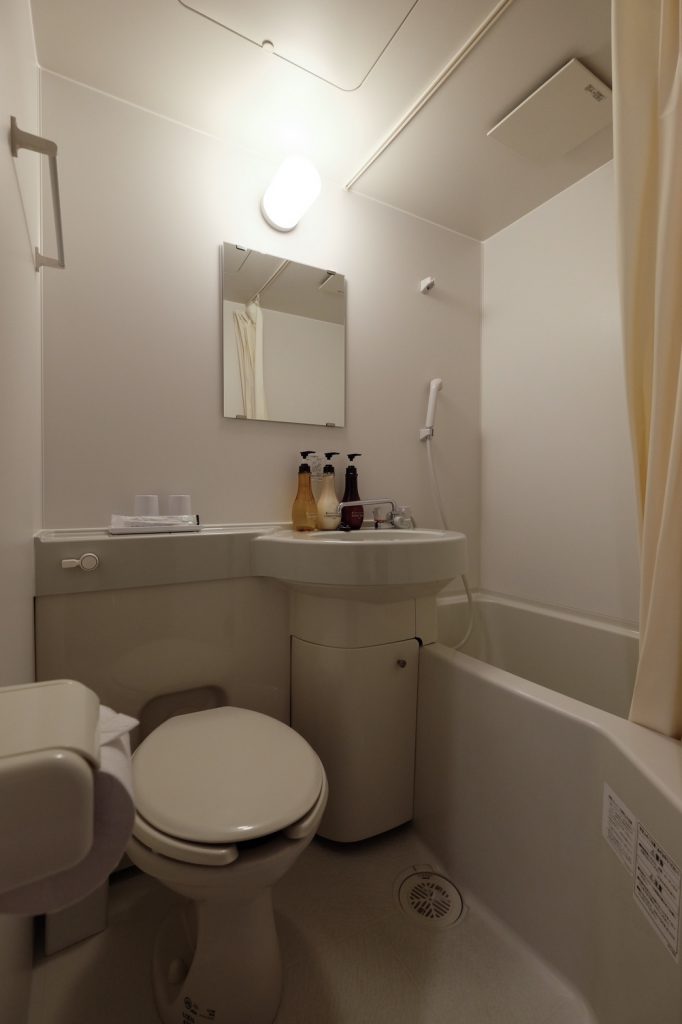 After a long day don't you just want to soak in the tub? The studio apartment is perfect for just that, with a bathtub available so you can enjoy a soak during your stay.


---
③ Ookini Hotels Osaka Castle Apartment

-Only a 1 minute walk from Exit 3 at Temmabashi Station!



As hinted at by the name, this location is very close to one of the top tourist attractions in Osaka: Osaka Castle!
There are also concerts at Osaka Castle Hall, so for those who plan on catching a show this is the perfect spot!
---
– Superior Apartment –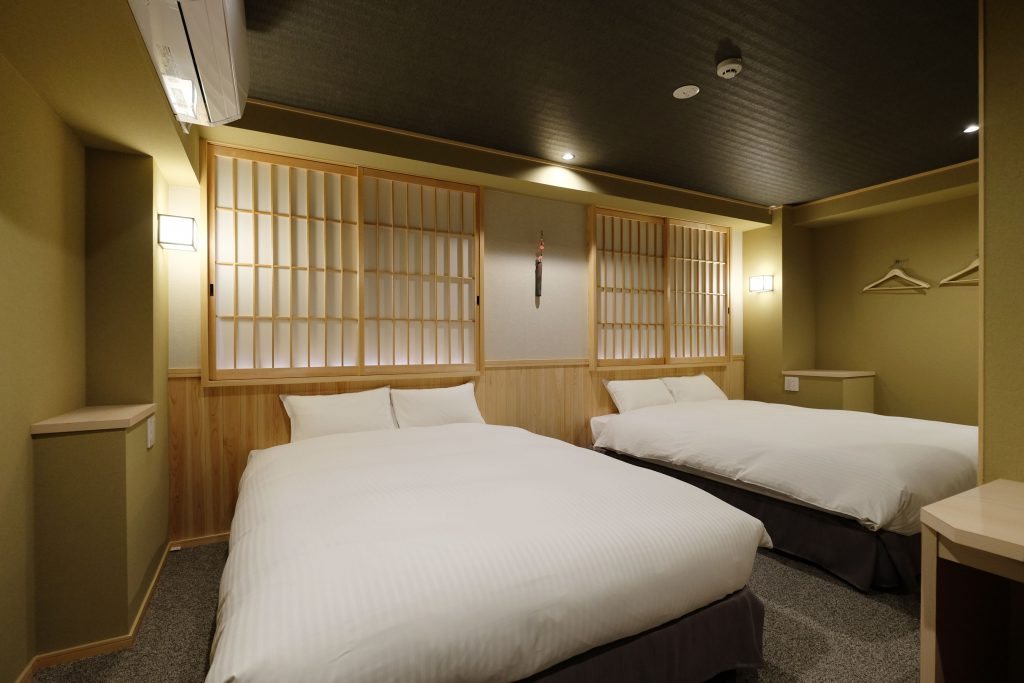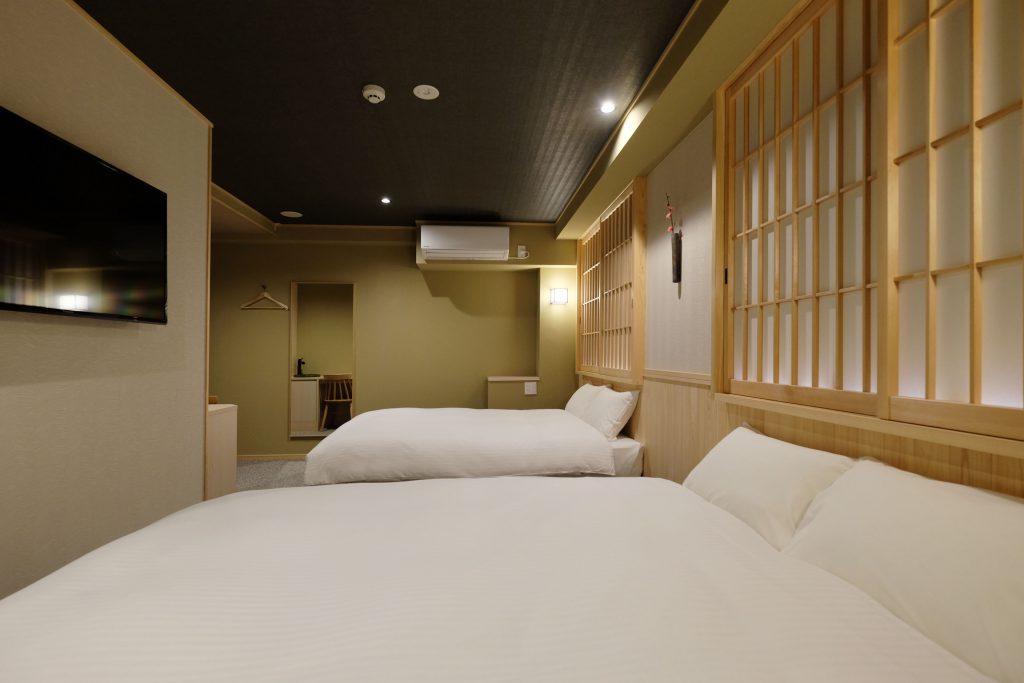 The ultimate choice for those who want a big bed to themselves: 1 double sized bed per person! You will no doubt get a great night's sleep here.
Of course, for those who want to share a bed, feel free to sleep together!
Either way, you'll surely get a great night's sleep: with the decor inspired by traditional Japanese designs, you'll surely feel a sense of relaxation as you enter the room.
There's no need to ask for a room on a high floor: you are guaranteed a high floor! All rooms are located on the 11th floor.
Another great feature you will surely enjoy–the shower and toilet are separate! No need to wait for someone to do your business.