As the weather starts to cool down, it can only mean one thing: autumn is here.
Japan is a country that is connected to the seasons: each season has its own special flavors and activities. Just as in the spring time having a picnic and viewing cherry blossoms is quite popular, every year hundreds of people travel to see the beautiful colors of fall all around Japan.
As some of the most well-known spots in Kansai to go see the autumn leaves are in Kyoto, many people may not even consider Osaka, but rest assured, there are places all around to see the beautiful colors of fall!
Keep reading for our top recommendations for all different types of travelers, the best times to go see the leaves, and more.
●See–and Taste–the Autumn Leaves at Mino Park!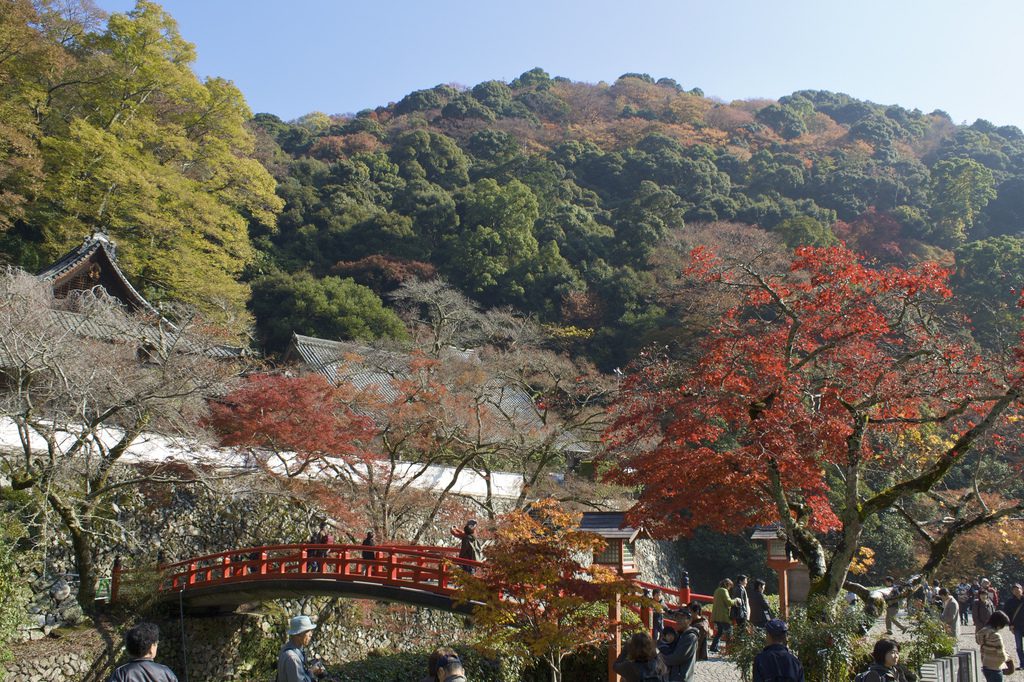 Photo by to go see the autumn leaves, Mino Park is Osaka's prime spot. With a beautiful waterfall framed by the reds and oranges from the leaves, you might never want to leave.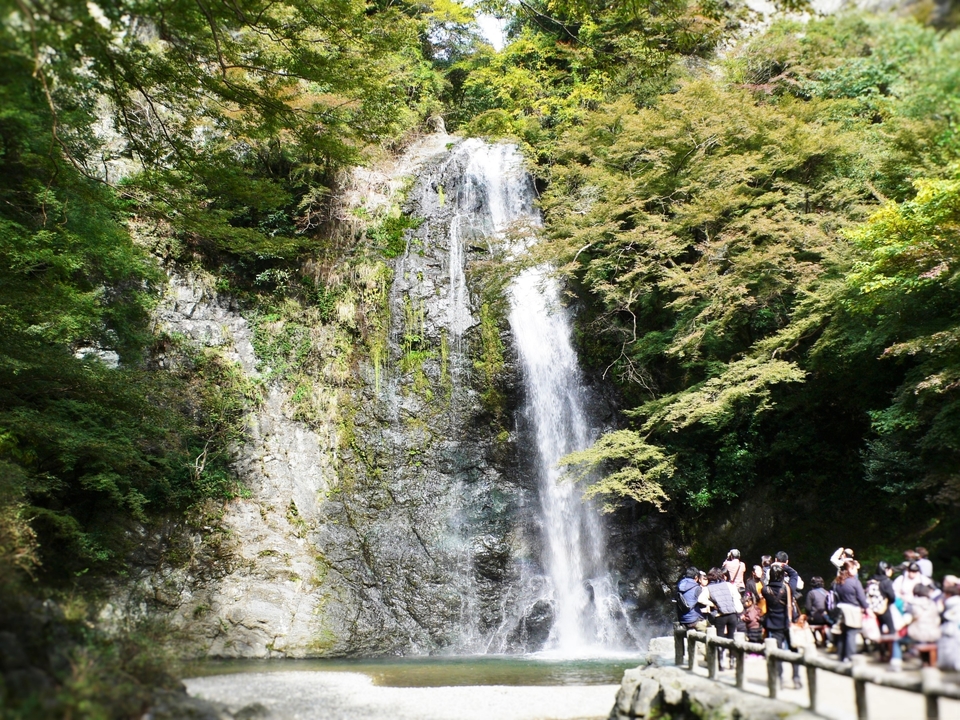 From Hankyuu Station to the Mino Waterfall, it takes about 45 minutes to an hour on the hiking path, giving you plenty of time to enjoy the scenery. All you have to do is head towards the river and from there follow it to the waterfall.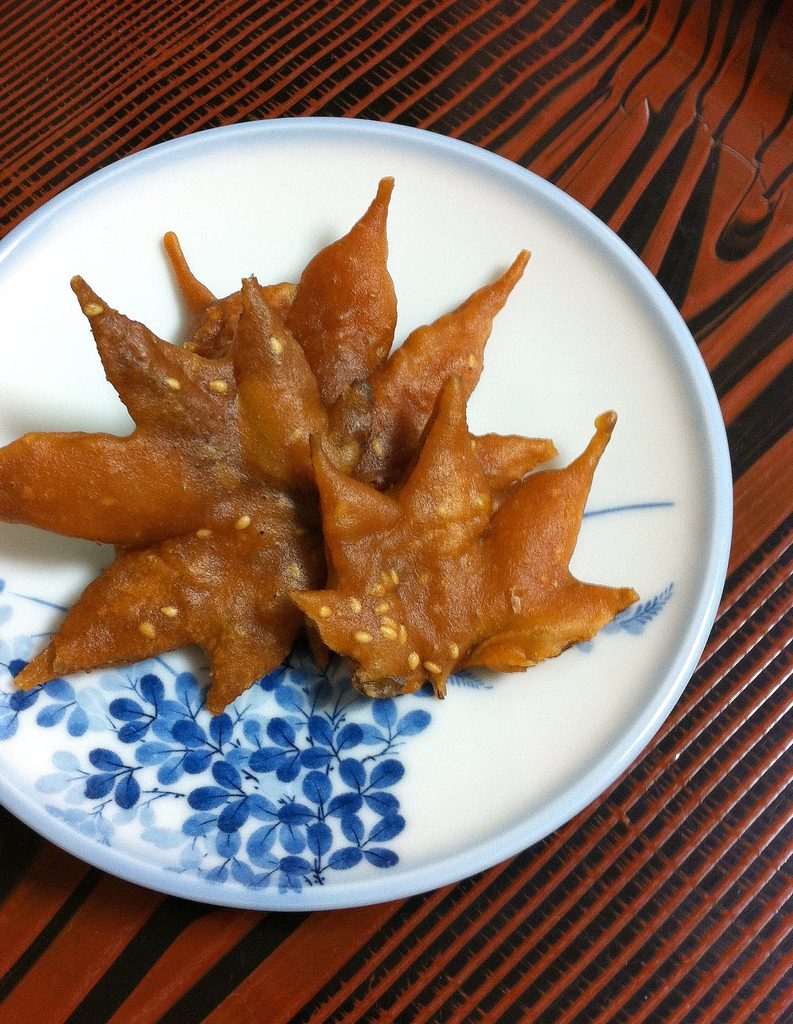 Photo by tolist-8QrevM" target="_blank" rel="noopener noreferrer">kimubert
But at Mino it's not enough just to look at the leaves—you can eat them too!
Impressed by the beauty of the maple leaves reflection in the waterfall, an ascetic devotee made Momiji tempura (fried maple leaves) to give to travelers. Thus, this tradition of Japanese hospitality has been preserved for more than 1300 years.
A fried maple leaf may seem like an odd sort of snack. Moreover, when you see the leaves on the ground, they probably don't look all that appealing, let alone appetizing. Rest assured, the maple leaves used for momiji tempura are made to be edible—and of course, have never touched the ground.
Can you imagine the sort of flavor momiji tempura might have? You'll have to try it at Mino Park to find out!
●Take on the Darumas at Katsuo Temple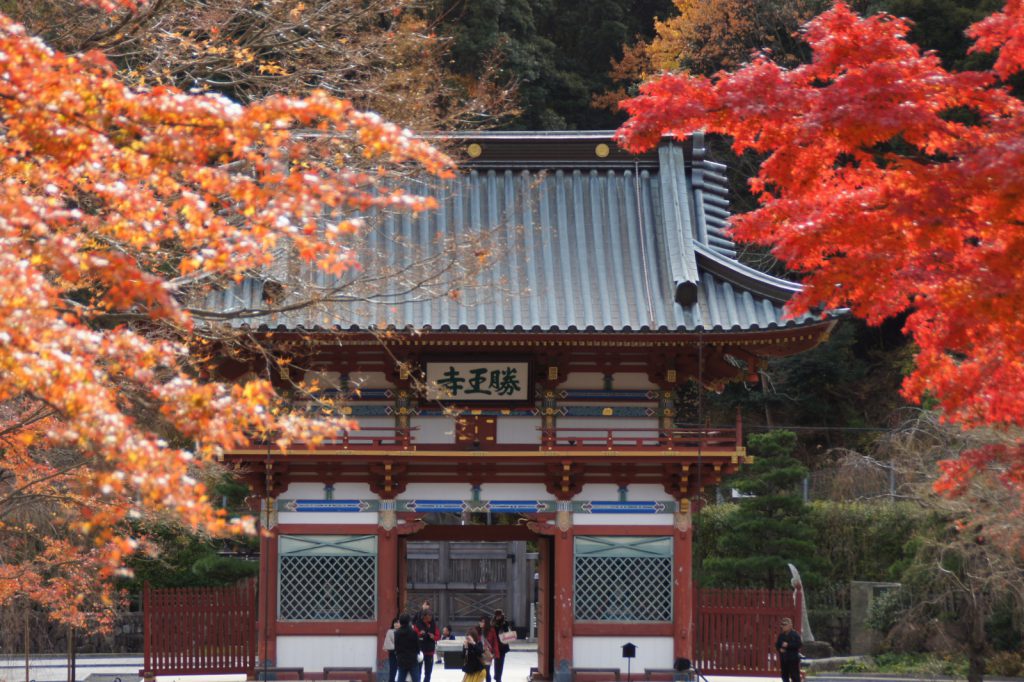 When a daruma doll falls, it always gets back up. It never gives up, regardless of the odds it faces and always does its best. Thus, people pray to it to improve their fighting chance at romance, academics, health, examinations, sports, business, elections, etc.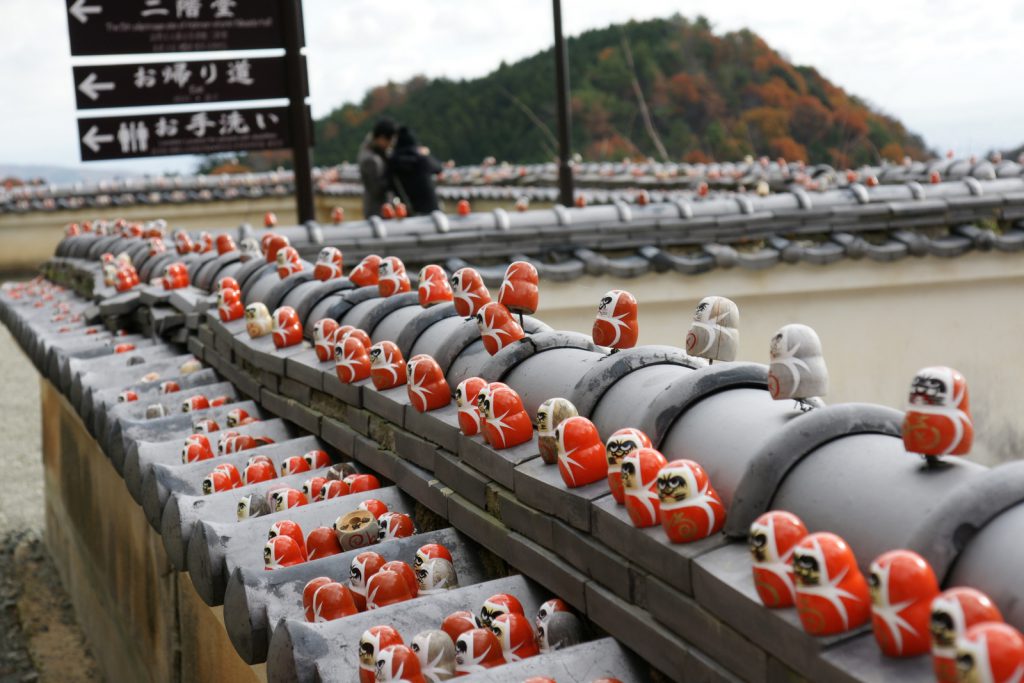 While you're there, you can see what fate may have in store for you by getting a Daruma fortune, called Daruma omikuji. The fortune is contained inside of a daruma, so after you read your fortune as an extra bonus you can bring a daruma home with you as a souvenir!
Everywhere you look you'll see a Daruma doll, accentuating the autumn leaves, making this a winning location for seeing the fall leaves.
●Take a Walk Through the Sky at Hoshida Park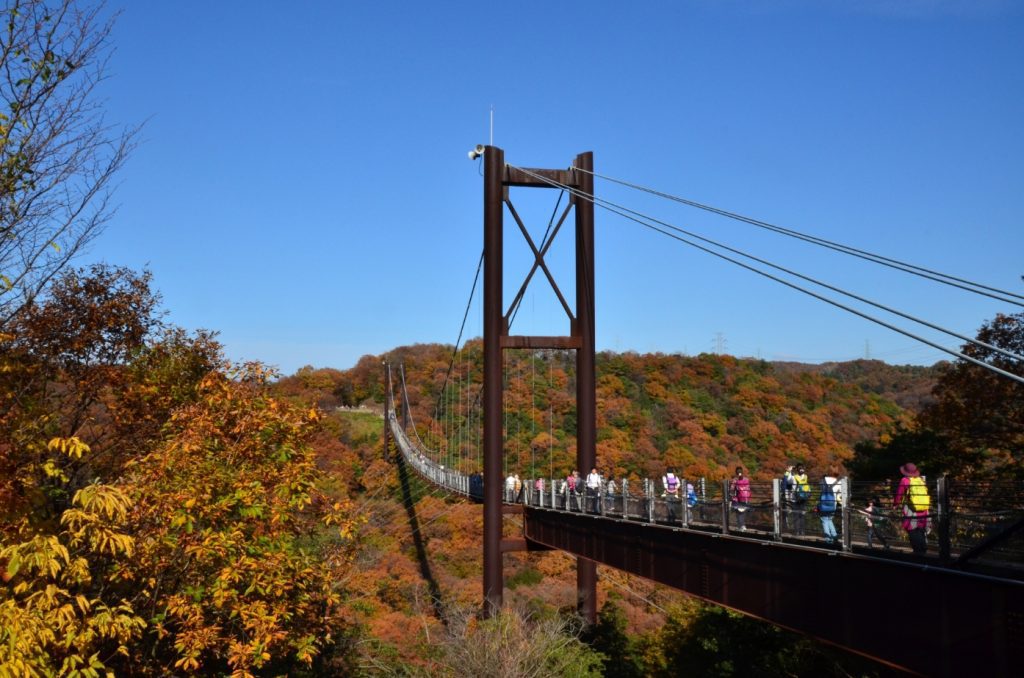 The last location we have for you is Hoshida Park, where the suspension bridge nicknamed "the star swing" is located.
Kotano City is called the city of stars, and many legends relating to stars remain to this day. It is even said that this is the birthplace of the traditional Japanese legend of Tanabata. In particular, the swing at Hoshida Park is regarded as the Milky Way connecting the deities Orihime and Hikoboshi. Thus, Hoshida Park's suspension bridge is considered a sacred place for lovers!
Because of this, people from all over come to visit Hoshida Park. Certainly couples go there for a romantic outing, but Orihime and Hikoboshi may also lend a helping hand to those hoping to find love!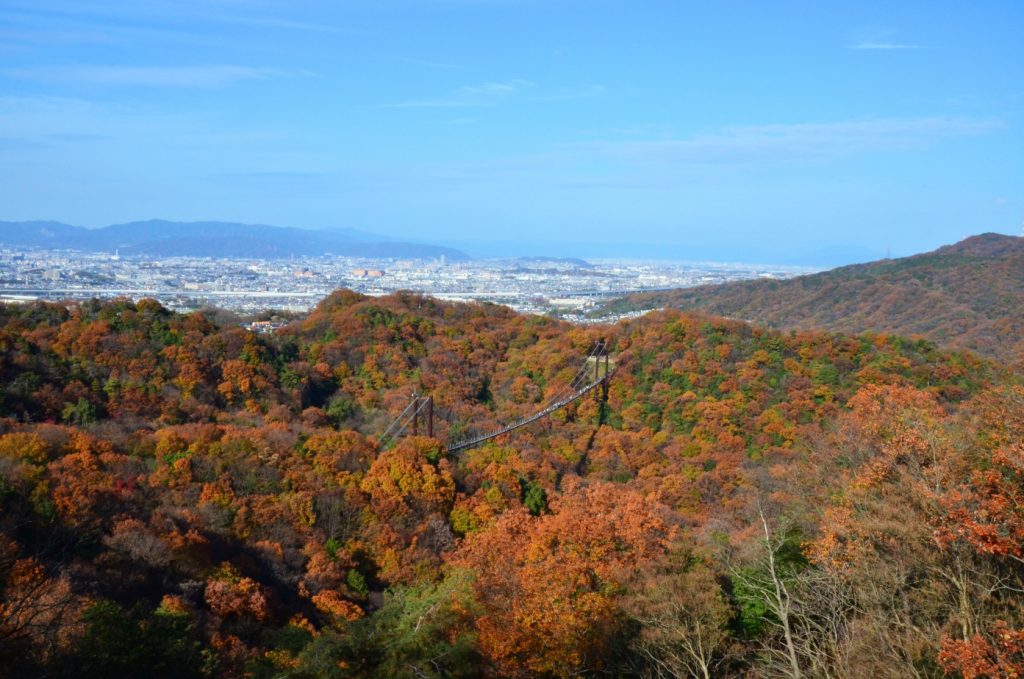 As it's the longest suspension bridge in Japan, you'll feel like you're walking through the sky, giving it an experience like no other as you see the autumn leaves below and around you. What's more, at the viewing spot you can see not only Kotano City, but all across Osaka.
Do any of these locations pique your interest? How about adding it to your schedule this fall? Regardless of where you go from Ookini Hotels it will only take 1~2 hours to get there!
Whatever your plans may be, we hope you have a fantastic fall with us!
Ookini Hotels is ready to welcome you.
~Always say thanks from your heart~