When you're spending Christmas in Japan you might find yourself thinking "How can I spend Christmas like a Japanese person?
Well the first thing you need to do is head on down to KFC and get a bucket of fried chicken!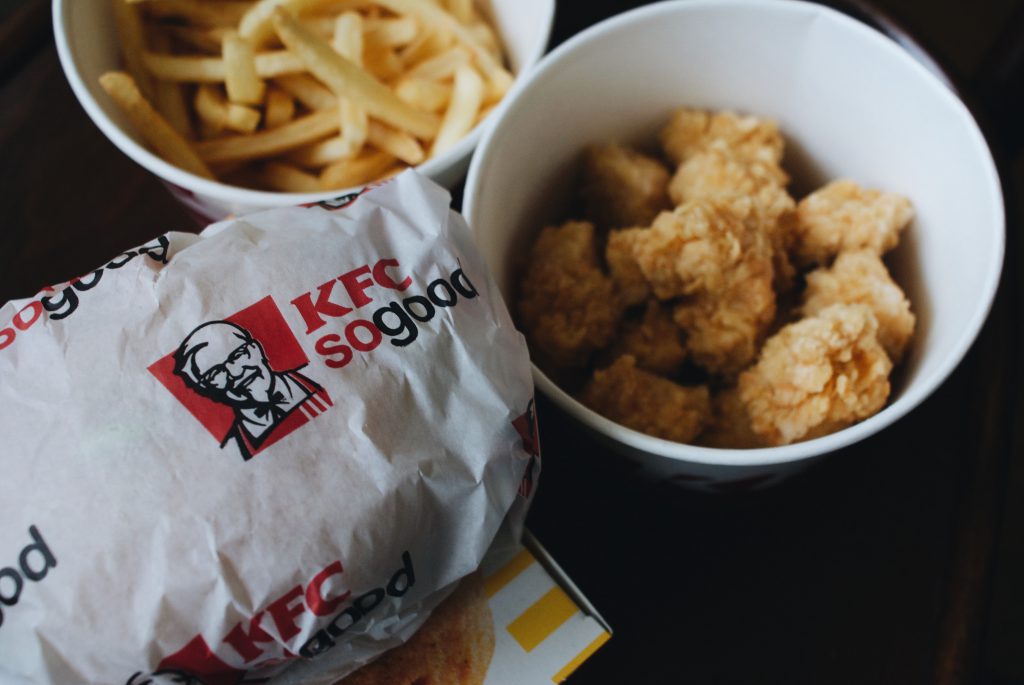 Believe it or not, we're not joking here: fried chicken is the preferred meal of choice on Christmas in Japan! This has to do with America's influence–but the Christmas turkey has turned into Christmas chicken, as it's more readily available. Around Christmas you'll find KFC will be hustling and bustling with business due to the popularity of Colonel Sanders dressed up as Santa Claus and the catchy phrase "Kentucky Christmas!" There are even KFC locations that are all-you-can-eat at Onohara, Lala Port and Expo City! These locations even have special items on the menu that you've must try!!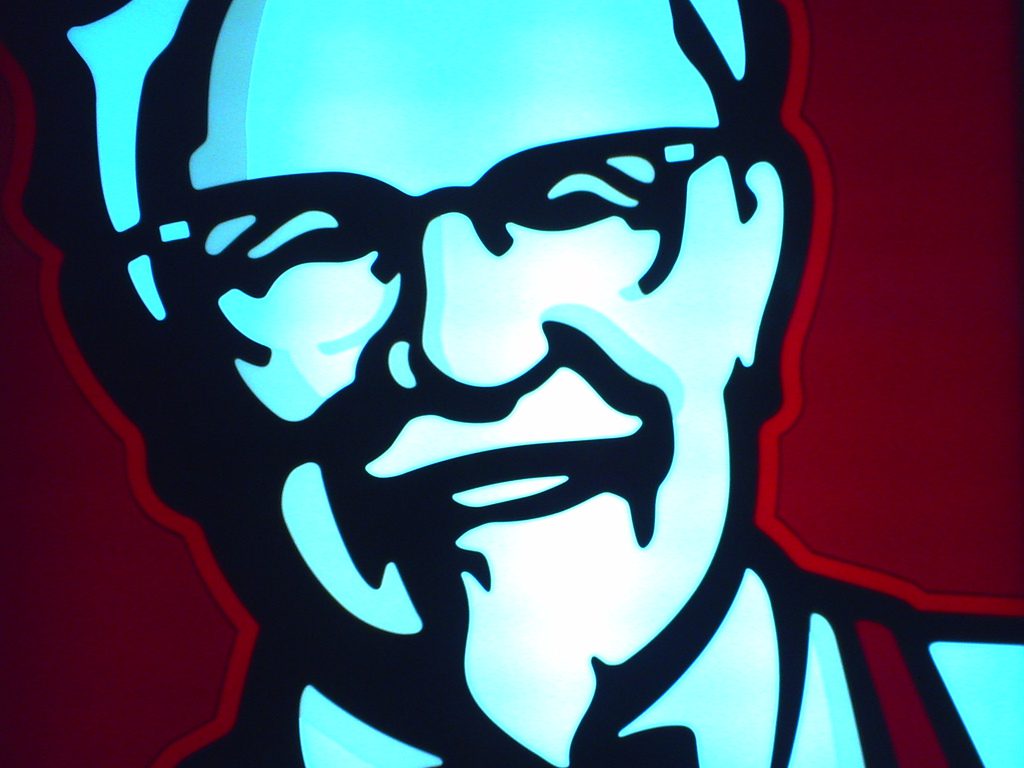 ▶Founder Harland Sanders (Photo by Tasha)
If you prefer home made fried chicken, you're not alone. Many people also choose to make their own friend chicken at home as well!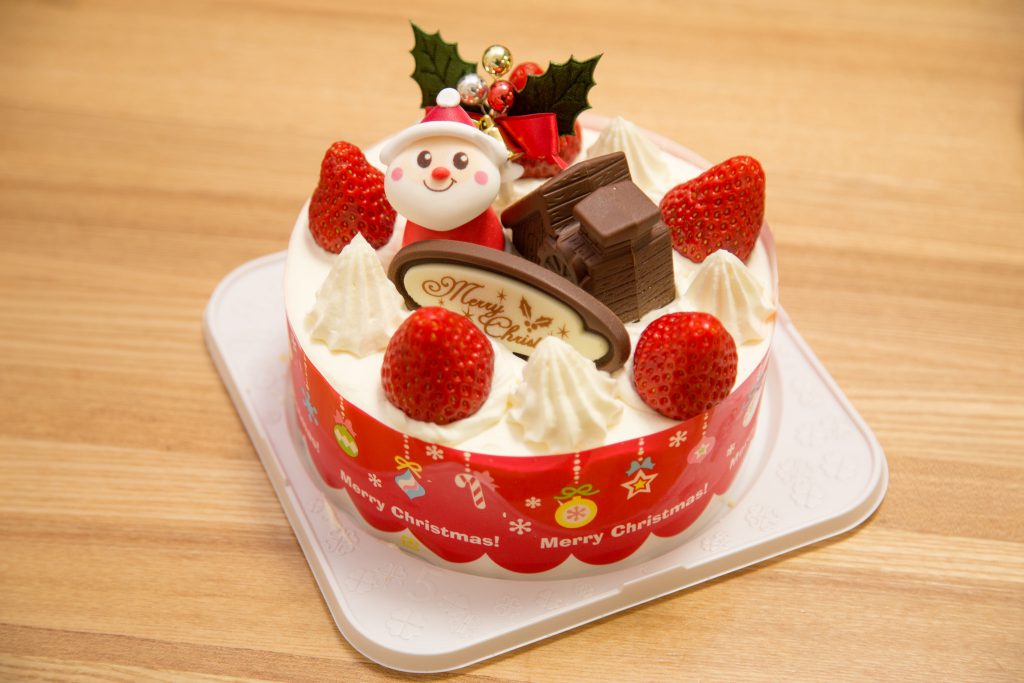 Photo by nubobo
But if you have more of a sweet tooth, in Japan it's not Christmas cookies you'll be reaching for but instead Christmas cake! In Japan strawberry shortcake is incredibly popular on Christmas, with many theories surrounding it. For example, does the white frosting represent snow and the strawberries Santa Claus? Or maybe its because the colors red and white hold an auspicious meaning in Japan? Either way, it's delicious!
Food's not the only way that Christmas is spent differently than overseas. Perhaps your image of Christmas is a family holiday. However, in Japan Christmas is considered a couples holiday–a time to spend with your significant other. While Christmas is spent with lovers or even friends, New Year's is the time that is spent among family in Japan.
So, if you're wondering where the best place to go on Christmas is, we have the answers for you! It doesn't matter if you are going with friends or with your significant other, seasonal lights can be enjoyed by everyone!
①See Historical Buildings and Bridges Illuminated at Nakanoshima (Osaka)
————————————————————————-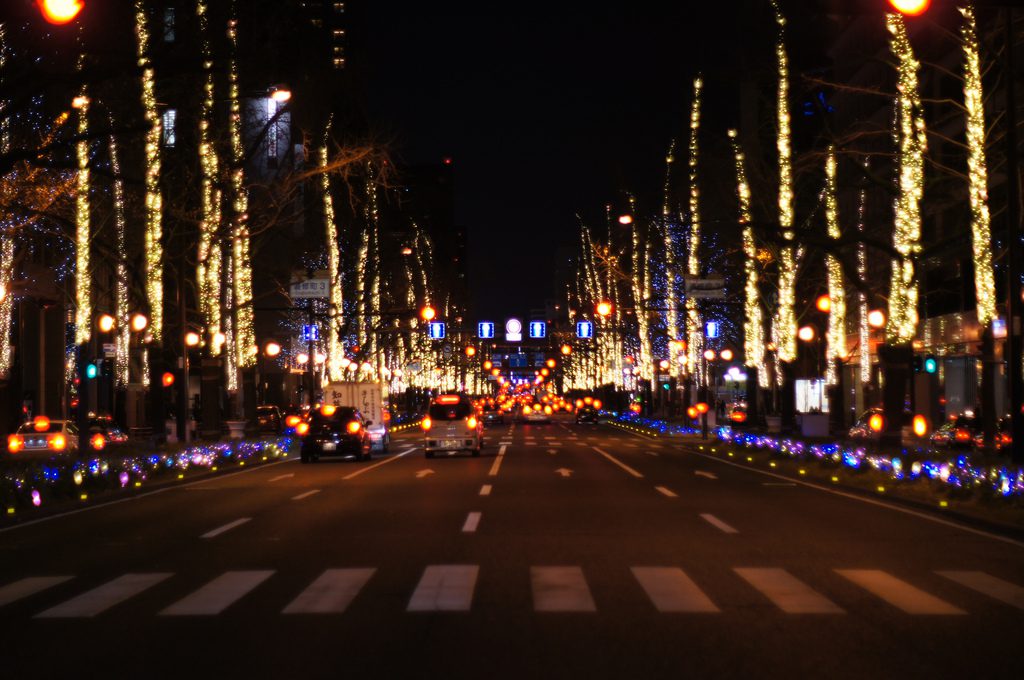 Photo by ume-y
In the Nakanoshima area there are plenty of historical buildings such as the Osaka City Central Public Hall and Osaka Prefectural Nakanoshima Library and designer bridges that will give you a retro feeling–all beautifully illuminated for the Christmas season for OSAKA Hikari-Rennaissance 2018's yearly illumination. The scenery will surely be made even more spectacular by being so close to the waterfront.
To make this year even more special, Osaka City Central Public Hall is celebrating its 100th Anniversary!
Things to see while there:
Osaka City Central Public Hall is celebrating its 100th Anniversary — Wall Tapestry: see Osaka City Central Public Hall lit up in vibrant colors as if it is covered in a wall tapestry from top to bottom.
Light Exchange Program = Tainan Temple Square of Lights =: With "Sharing Culture of Lights" as the theme, 1,000 painted lanterns will be displayed in honor of Taiwan's Lunar New Year (Tainan Temple Square of Lights)
Nakanoshima Illumination Street: Take a stroll through a street made from lights.
②Enjoy Illumination with a Traditional Japanese Atmosphere (Kyoto)
————————————————————————-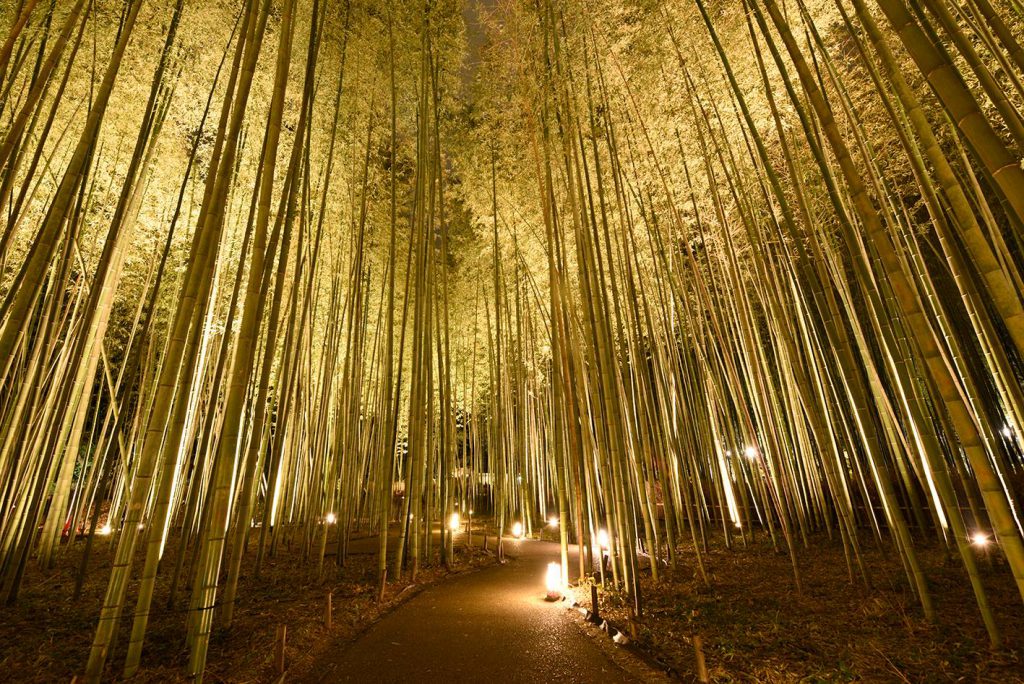 Photo by 京都・花灯路
Before the Christmas season is in full swing be sure to head on up to Arashiyama in Kyoto for seasonal lights. As Arashiyama is designated as a Historic Site and a Place of Scenic Beauty, it's already beautiful to view on its own. However, with the seasonal lighting, the picturesque view will only be amplified. We highly recommend Arashiyama to those who are interested in illumination that showcases the beauty of nature.
At Arashiyama, the walkway from Nonomiya Shrine to Okochi Sanso Villa will be lit up on both sides. This path is lined with bamboo that reaches up high into the sky, giving you the feeling that you are walking through a fairy tale at night.
For another spectacular sight check out the Togetsukyo Bridge Area's illumination. Everything will be lit up from the bridge, to the foothills, to the waterfront giving you a breathtaking night scene.
With the traditional atmosphere of Kyoto and the beauty of the lights, we recommend renting a kimono to truly enjoy your visit!
③ Experience European Winter…in Wakayama!
————————————————————————-


Photo by H yamaguchi
Festa Luce has it all! At the "Lighting Park" you can have fun while seeing the illumination. You can view it from high up from the Ferris wheel or as you go around on the merry-go-round. For a more interactive approach–try touching the light balls! They will change color with every touch. And after that if you want to get a little shopping in, check out the Christmas Market.
Last but not least, for a novel form of illumination you can paint your face and body in neon paint that will glow under a black light. You'll become the illumination! Of course there is a photo booth ready to take your picture so you may show off your bright new look to your friends even after you leave.