Do you know what halal means? What about haram? They are actually opposites: halal meaning permitted and haram meaning forbidden. They are words from the Islamic religion and can be applied to food.
To put it simply, pork and alcohol are considered haram, or forbidden. But there's actually much more to it than that–for example carnivorous animals and birds of prey are also forbidden. As these rules are based on religion, halal food is not just one country's cuisine. In fact you may have eaten halal food without even realizing it! There are so many types of halal food ranging from familiar to seemingly exotic foods.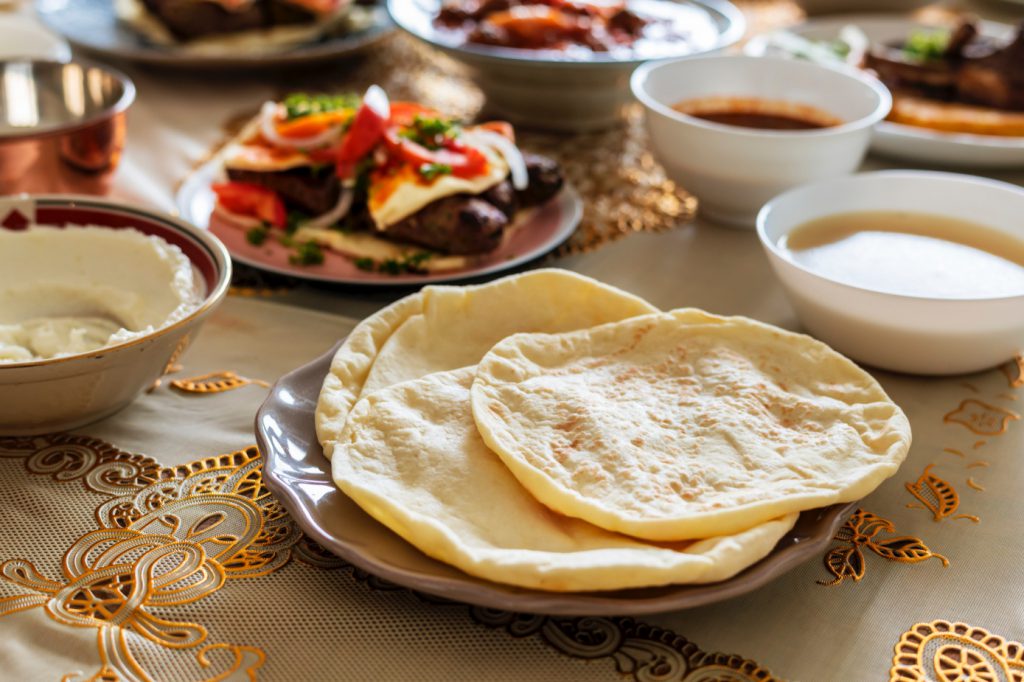 Believe it or not Osaka has a plethora of halal restaurants–some of which are even certified halal. Many of these restaurants have a prayer room for Muslims on the go.
① Halal Restaurant Naritaya Osaka Minami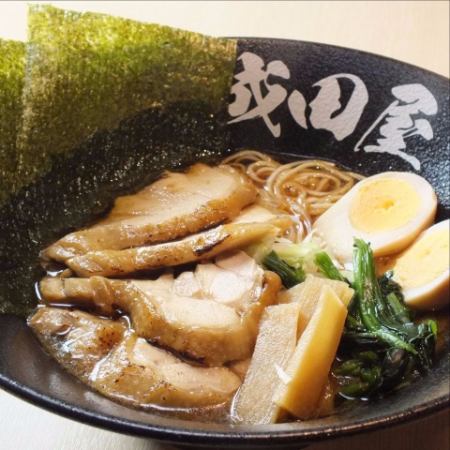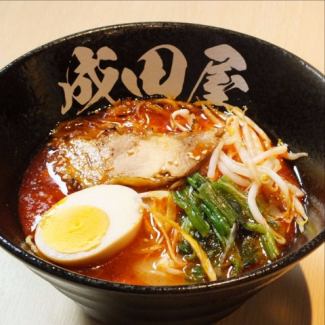 *Photo credit:Halal Restaurant Naritaya
Ramen lovers rejoice! For those of you looking to try a unique type of ramen while in Osaka–look no further.
But wait–ramen uses pork as a garnish, doesn't it?
Not at this restaurant! Instead of pork, chicken and beef are used to make every dish 100% halal. That's what makes this ramen special! So, even if you're not Muslim, why don't you go try and see how the taste compares?
Halal Restaurant Naritaya Osaka Minami is within 4 minute walk from Nagahoribashi Station, giving you easy access during your stay for all of your ramen cravings. And when you're so full that you just want to lay down, it's only a 2 minute walk back to Ookini Hotels Shinsaibashi Sennencho Apartment!
Looking for a great halal bento lunch? Halal Restaurant Naritaya Osaka Minami is also your place to go.
With many different options, you can have a halal lunch every day of the week.
Last but not least, Muslims can eat here with peace of mind knowing that Halal Restaurant Naritaya Osaka Minami is a certified halal restaurant.
Map from Ookini Hotels Shinsaibashi Sennencho Apartment:
② Ali's Kitchen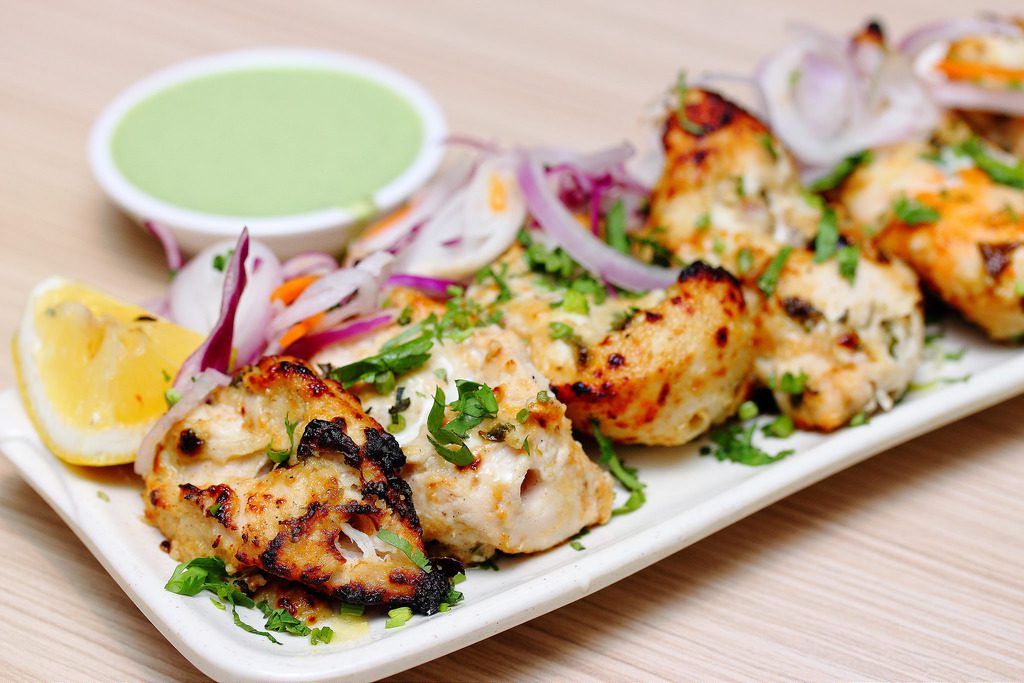 *Photo credit:Ali's Kitchen
Perhaps you want a more traditional halal experience, or maybe it's the Michelin awards that Ali's Kitchen has received that caught your eye. Either way, Ali's Kitchen is a great place to enjoy authentic Pakistani and Arabic food using traditional spices.
With over 100 items on the menu, you could go there every day and have a new dish every time. With soups, salads, BBQ, curries, and more it won't be a question of whether you can find a dish to your liking, but instead whether or not you'll be able to decide on just one!
With such a variety of dishes, Ali's Kitchen is a great place to go for vegetarians as well. There's a bountiful selection of vegetable dishes, which can be a rare find in Japan.
For the more adventurous crowd we recommend taking a look at the special menu: the most popular item is Lamb Brain Curry!
③ Halal Kobe Beef Nagomi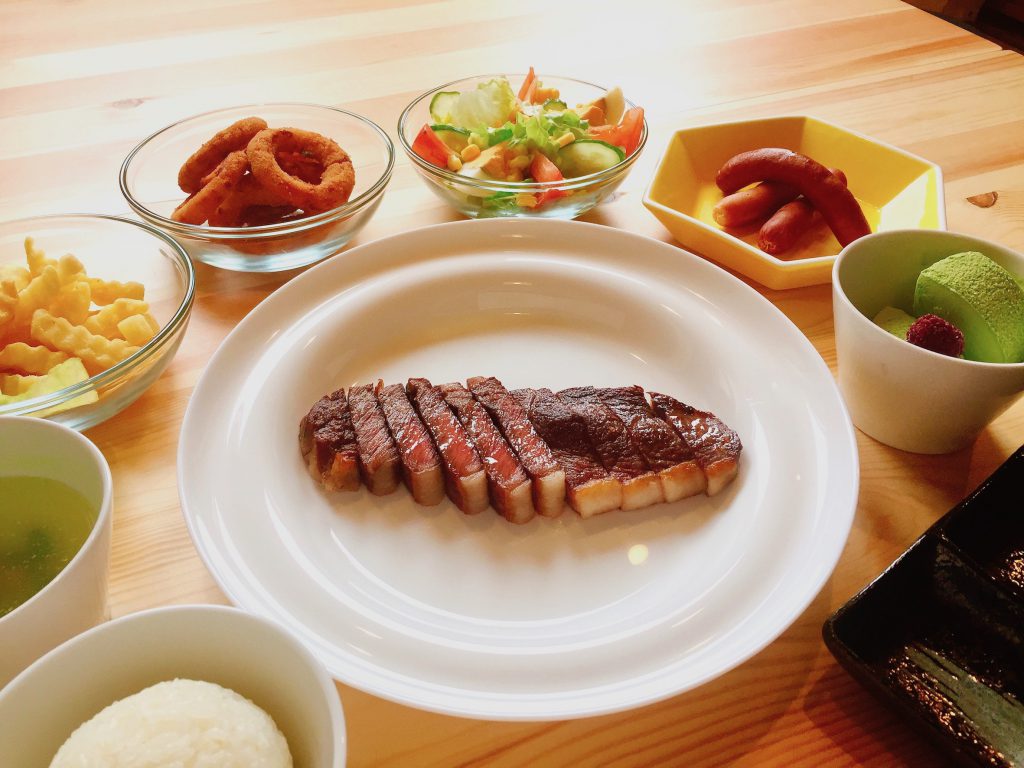 *Photo credit:Halal Kobe Beef Nagomi
For an exclusive dining experience, we recommend Halal Kobe Beef Nagomi. Kobe beef is the best of the best–only 5,000 cows a year are designated. Moreover, in 2017 only two cows were designated as halal Kobe beef. Halal Kobe Beef Nagomi is the only Kobe beef specialty halal restaurant. On top of that, Halal Kobe Beef Nagomi is certified halal.
At Halal Kobe Beef Nagomi the exclusive atmosphere is amplified as each group receives a private, Japanese style room to dine in, letting you feel like a V.I.P.
Given its prime location near Kuromon Market, Halal Kobe Beef Nagomi is less than a 10 minute walk away from both Ookini Hotels Nipponbashi Apartment and Ookini Hotels Ota-Road Apartment! Check it out during your stay!
Map from Ookini Hotels Nipponbashi Apartment:
Map from Ookini Hotels Ota-Road Apartment:
④ HAFEZ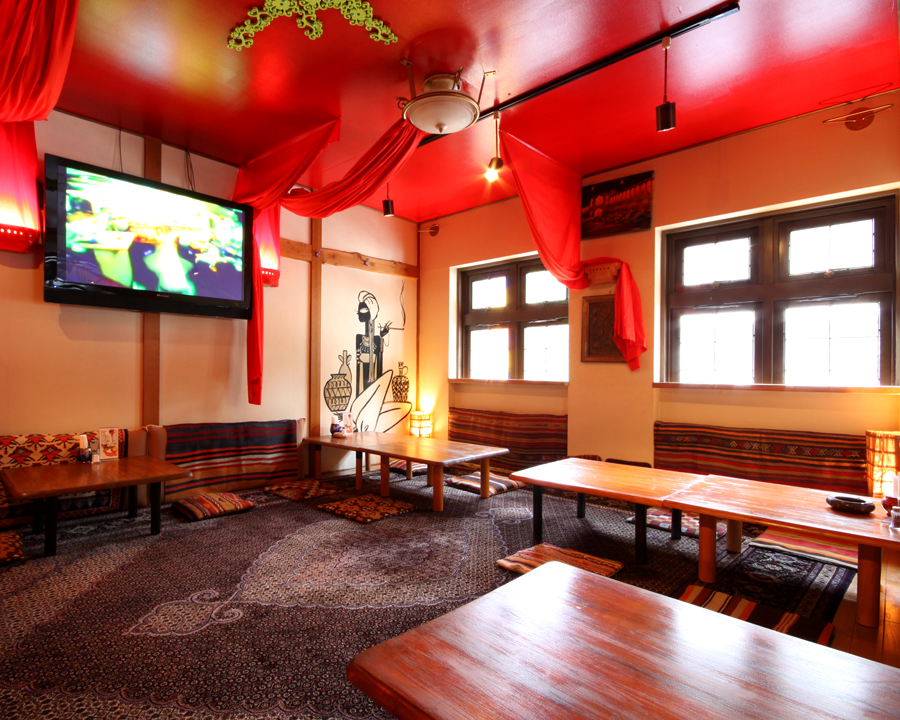 *Photo credit:HAFEZ
Our last recommendation is a staple in the Osaka restaurant community, having been in operation for over 20 years. HAFEZ specializes in Iranian food, but you can find many other dishes to suit your mood: Turkish, Indian, Middle Eastern dishes and more are offered.
With the open and exotic atmosphere at HAFEZ, guests don't need to hold back. The shop offers many different flavors of not just food but also hookah! Kick back, relax, and enjoy your time.
Don't miss out on the homepage's special offer for 10% off of your meal. Just print out the page and bring it with you; it's as easy as that!
The best part is: it's in the building beside Ookini Hotels Yotsubashi Horie Apartment! You can get to this lively restaurant in less than one minute. That's less time spent walking–and more time spent eating!
Map from Ookini Hotels Yotsubashi Horie Apartment: