When you think of cherry blossoms, no doubt Japan is the place that comes to mind. With many varieties and places to see the sakura, it's no surprise that many people come to Japan to see these cherry blossoms in full bloom!
You don't want to get here before they're in bloom–or worse when they've already fallen to the ground! Make sure to plan your trip to see the cherry blossoms at the right time.

According to the latest information from Sakura weather map forecast, Sakura will start to bloom around March 26th and will be in full bloom around April 4th. So, if you're looking for the best time we recommend the end of March or the beginning of April!
Now you know when to visit–it's time to look at where to go for the best sakura spots in Osaka!
①Osaka Castle Park 大阪城公園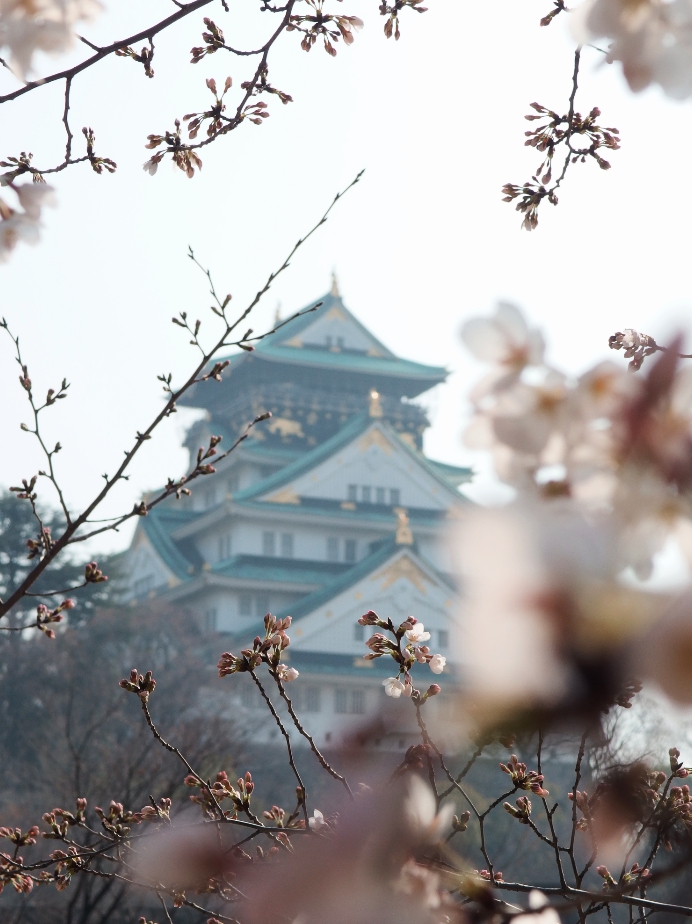 First of all, Osaka Castle Park! It's popular, not just because it is the easiest place to get to, but you get to view cherry blossoms with Osaka Castle as a backdrop: perfect.
Osaka Castle Park is a popular place to visit all year round as a historical landmark. However, its beauty is amplified making it a must for sakura season
② Settsukyo Park in Takatsuki City 摂津峡公園(高槻市)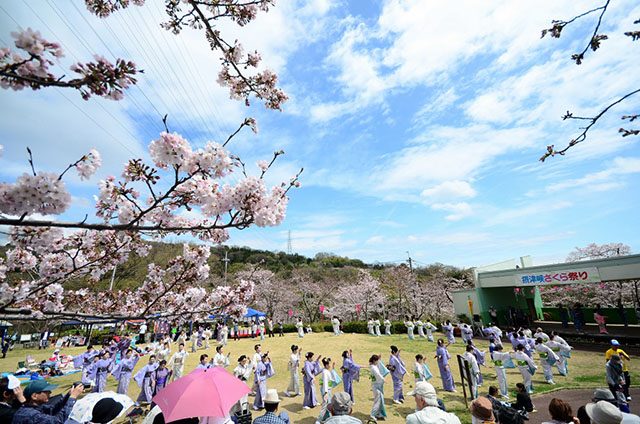 Upstream of Akutagawa River, you'll find Settsukyo Park, which is designated as a scenic spot in Osaka. In spring you can see the cherry blossoms and in autumn enjoy the foliage. It packs a punch for sakura season with over 3,000 Yoshino cherry trees, a hybrid species.
We recommend the southern area of the park where there's not just sakura but also a playground, making it an ideal spot for families to visit this sakura season. In this particular area of the park, there are about 230 cherry trees, which will be in full bloom at the end of March and beginning of April. Every there's also a "Sakura Festival" as well!
Photo Source: 高槻市観光協会公式サイト
③The Expo '70 Commemorative Park 万博記念公園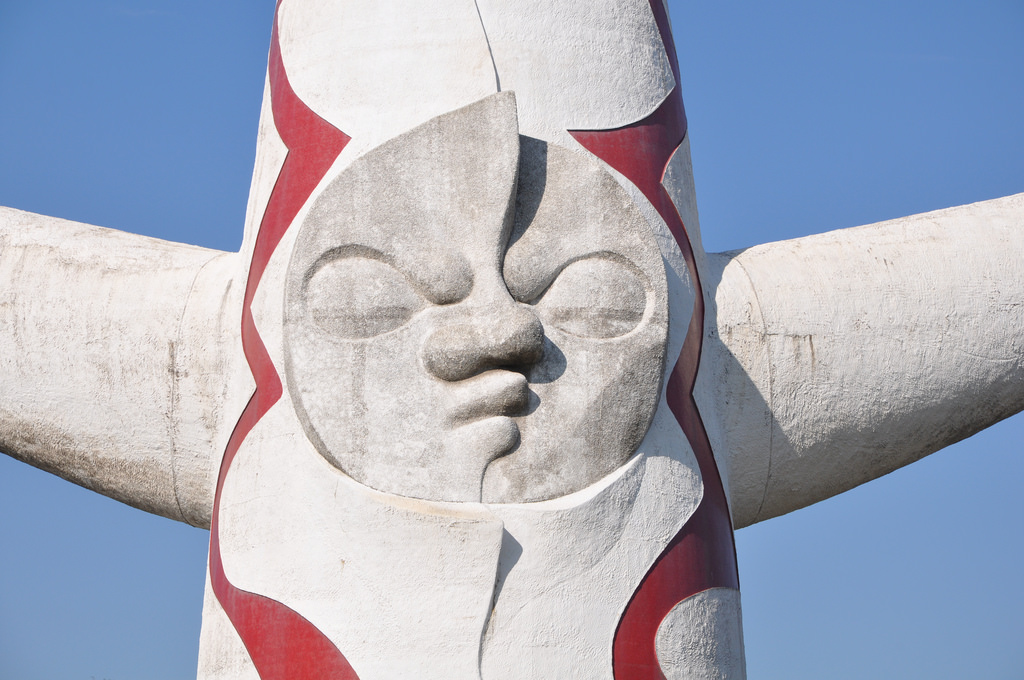 While Expo Park is known for the Tower of the Sun statue, it is also well known as a place to view the cherry blossoms! Within the park, there are about 5,500 sakura trees alone, so it's easy to see why it's selected as one of the top 100 places to go for sakura viewing within Japan.
Photo Source: TAKA@P.P.R.S
④Yamanakadani 山中渓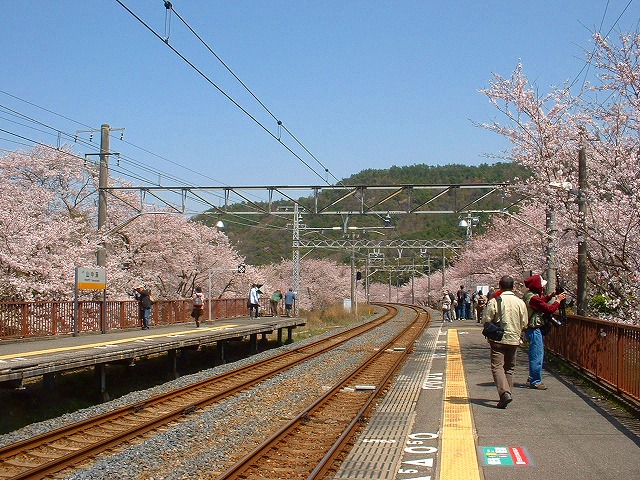 Yamanakadani Park is rich with nature, and of course cherry blossoms. These cherry trees were planted in 1965, along the Yamanakakawa riverbed. Now, there are over 1,000 cherry trees. There are Yoshino cherry blossoms along both sides of the river for a stretch of 1km, which will be lit up with lanterns, giving a lovely atmosphere for cherry blossoms. Take a walk around, or enjoy the Wanpaku Kingdom park! Yamanakadani is the perfect place for a nature-filled outing.
Photo Source: 阪南市ホームページ
~~Get a Cherry Blossoms Merchandise as souvenir!~~
1. Starbucks Coffee Japan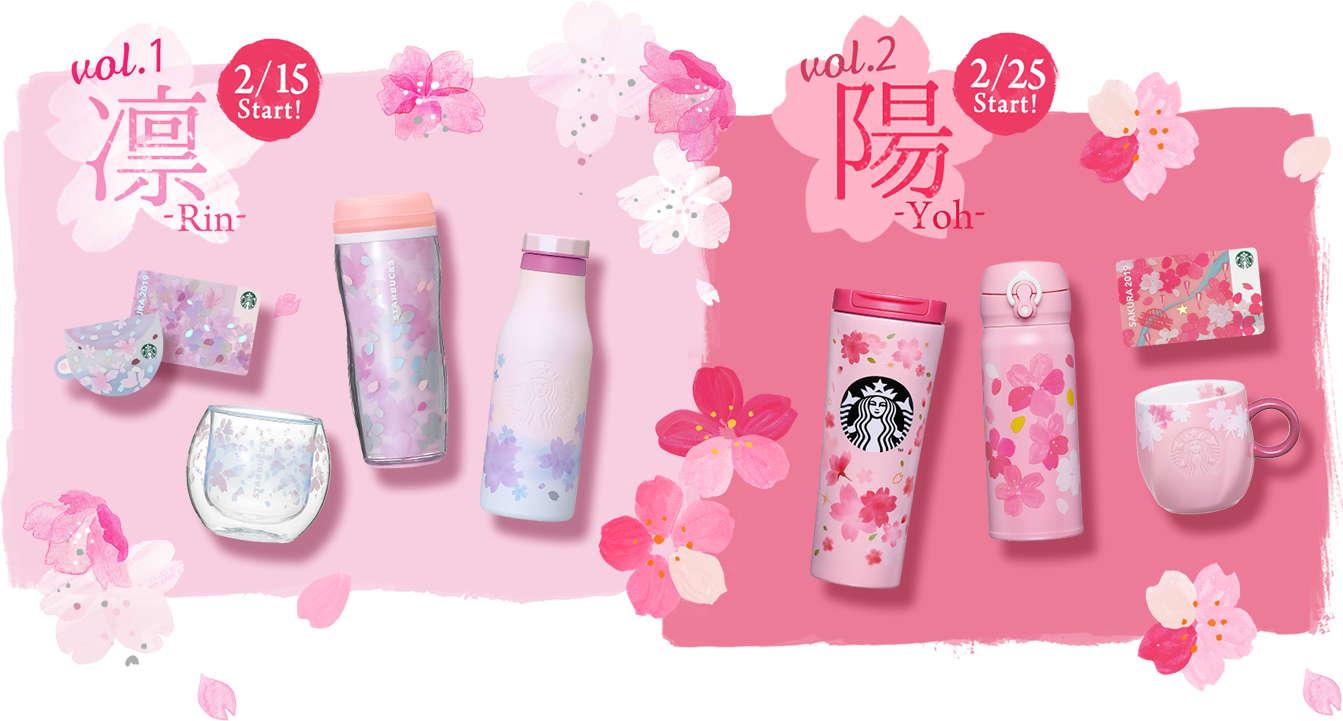 The sakura themed products from Starbucks are so popular that there's a good chance they'll sell out before the sakura even bloom!!So make sure you go, go, go before it's gone. If you're too late, you'll have to wait for next year.
Photo Source: スターバックスコーヒー ジャパン
2. Calbee+ (Calbee Plus)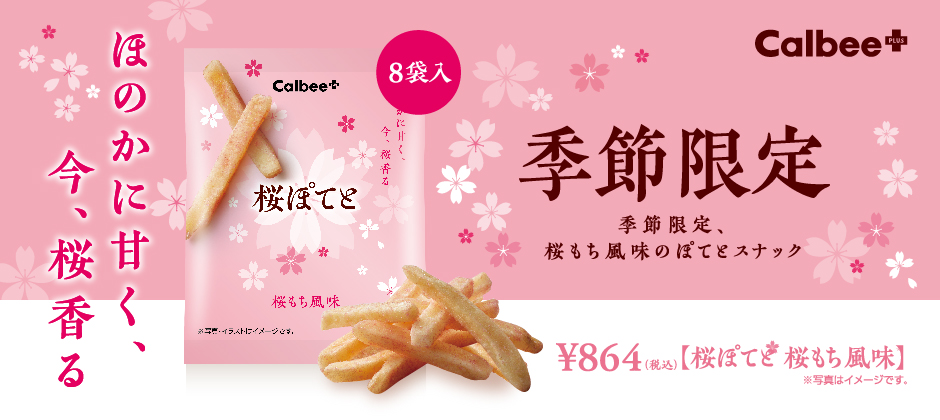 You may know Calbee for their potato chips–but at Calbee+ you can find a large variety of yummy snacks! Just in time for sakura season, Calbee+ offers a unique sakura potato stick snack this year for a limited time. With a light pink color, it's almost too cute to eat!