For sightseeing in Osaka, you normally think of spots within Osaka City right?
We'd like to introduce to you historical places that you may not know about! Sakai City is within Osaka prefecture, so it's just a short train ride away–and there's so much to see at places you may not have heard about before.
Sakai? Never heard of it? Well, if you've gone to Osaka from Kansai International Airport you've definitely passed through it!

Sakai City is Osaka's neighboring city to the south. Within the prefecture, it's the second largest city by population and size!
Sakai City has a long history–in the city 1 of the top three largest ancient burial tombs is located in Sakai for Emperor Nintoku. But that's not all! Sakai is known for its rich traditional culture too: tea ceremony, traditional industries such as cutlery, incense, bicycles and more!

Let's take a look at Sakai👀
~Sightseeing Plan~
①Visit the Ancient Burial Mounds!
Sakai City is most well known for its burial mounds. This is the opportunity to visit them! The most famous burial mound, also known as a tumulus, is naturally the Mozu Kofungun! This burial mound originally had over 100 tombs. However, now only about 44 tombs remain. The biggest tomb being Emperor Nintoku's tomb–which is also the biggest burial mound in Japan!
You have to see it to believe it.
◆1st Stop: Emperor Nintoku's Tomb(仁徳天皇陵古墳)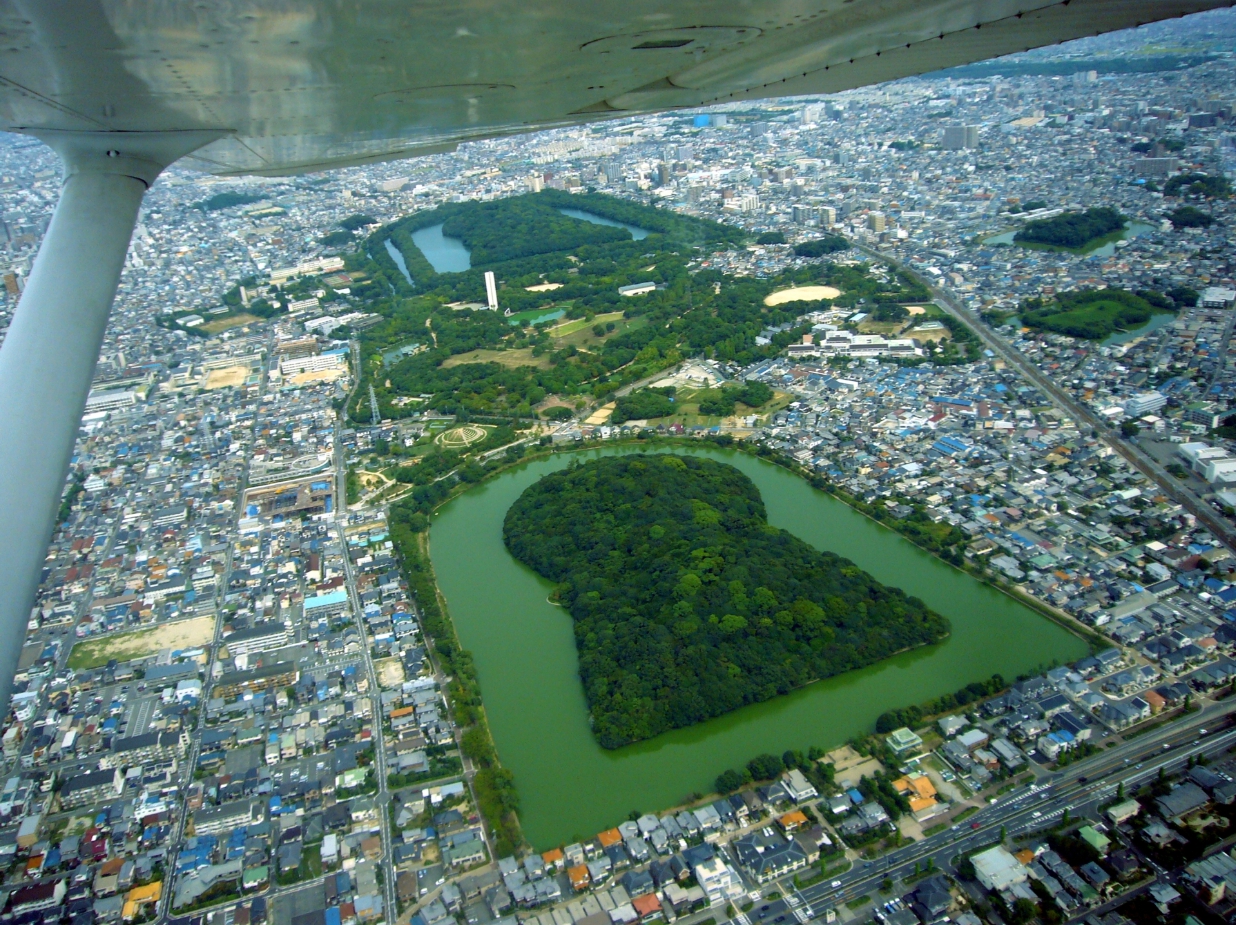 The world's top three burial tombs:
-Great Pyramid of Giza in Egypt for Pharaoh Khufu
-Mausoleum of the First Qin Emperor, Emperor Qin Shi Huang, in China
-Emperor Nintoku's burial mound in Japan
The 3rd largest ancient tomb is right here in Osaka!! Even now it's a marvel to see.
Everyone knows the shape of a pyramid–but do you know the shape of Emperor Nintoku's burial mound? It takes on an ultimately unique shape–in the aerial view, it looks like a keyhole!
Just how big is it? It has a 3 km perimeter! For those who like going for walks in nature, you can enjoy a walk or jog around the sightseeing walking course~
At the front, there is also a prayer area.

◆2nd Stop: Sakai City Museum(堺市博物館)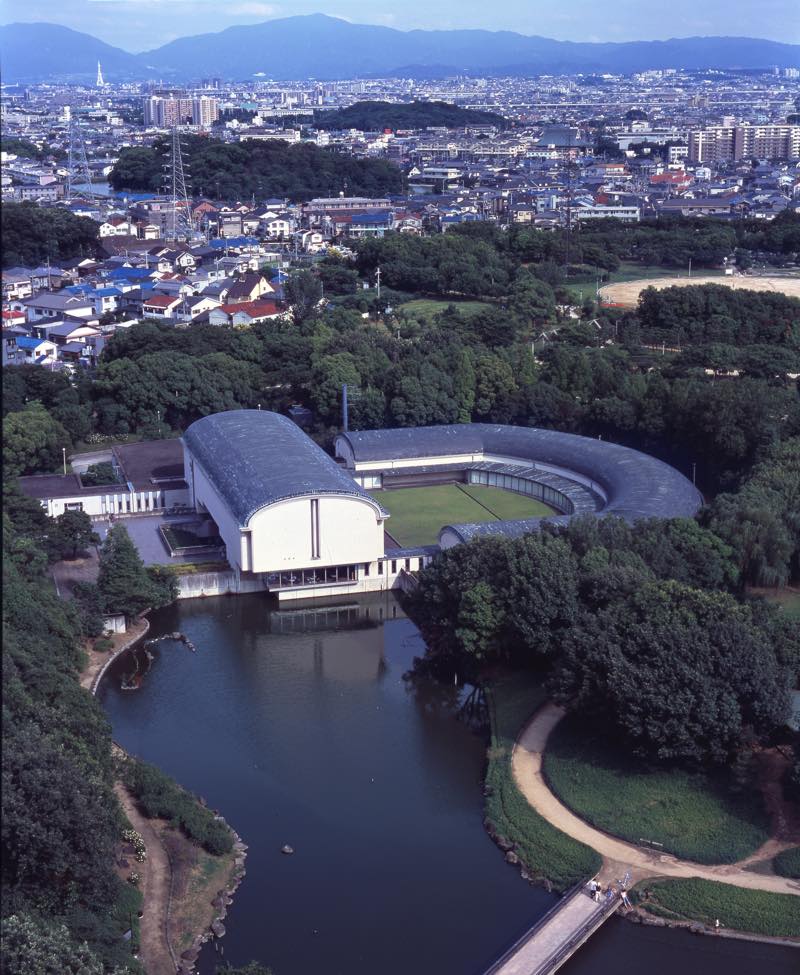 Emperor Nintoku's Tomb may be too big to see clearly when you're standing right next to it–so head on over to Sakai City Museum to experience it with VR!! Experience the burial mound with a 360° view, from the ground to 300 meters in the air you can see it all and appreciate the keyhole shape. Here you can even experience parts of the tumulus that are not open to the public in CG! Don't worry if you don't speak Japanese, there is multilingual support in English, Chinese, and Korean!
Other exhibits include Sakai's history, art, archaeology, folkways and so more. Come here to find out all about Sakai!

Photo source: 堺観光ガイド
◆3rd Stop: 21st Story Observation Lobby at Sakai City Hall(堺市役所 21階展望ロビー)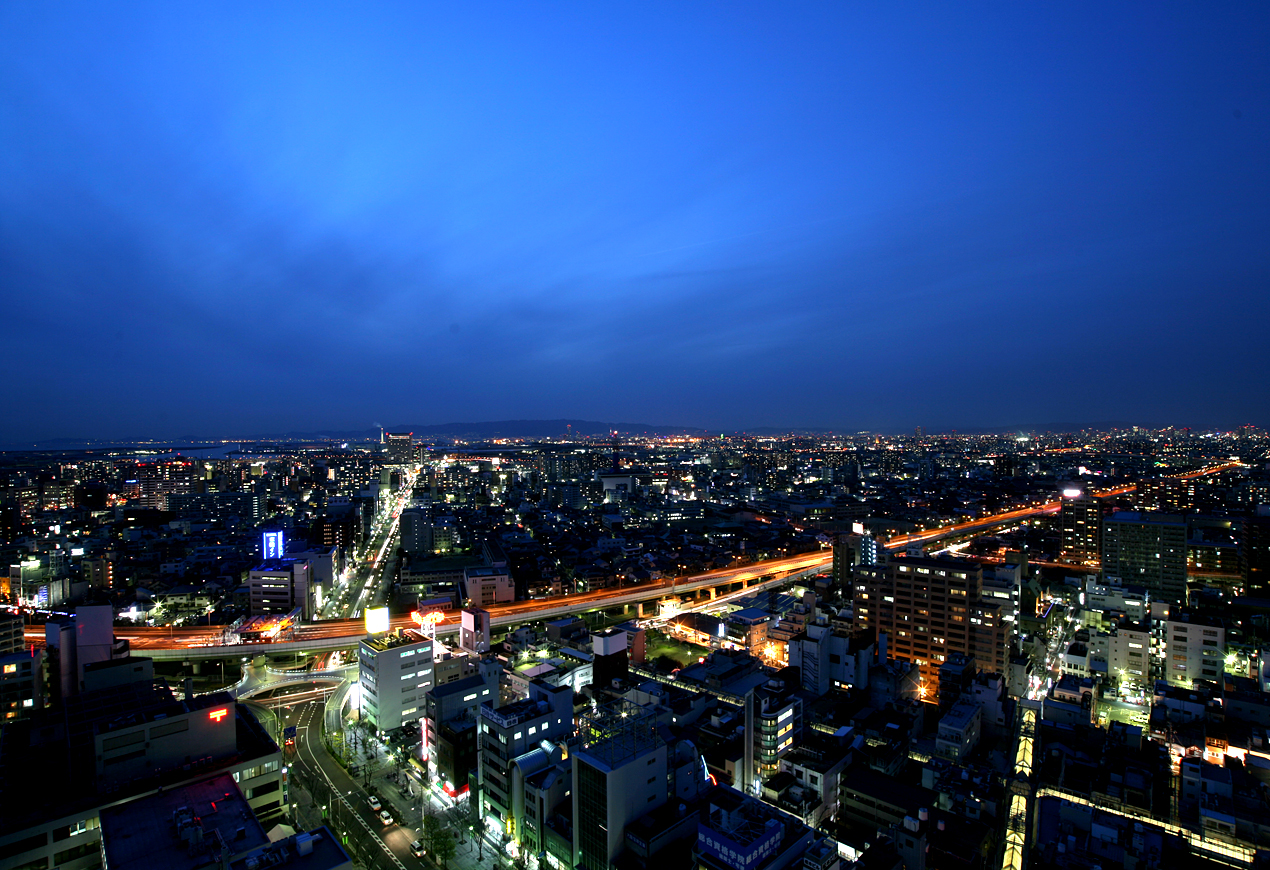 So you've experienced the burial mound up close and personal, and through VR–now it's time to take in the bird's eye view directly!!
80 meters up in the sky, you'll find the 21st Story Observation Lobby at Sakai City Hall. You can get a 360° view of the entirety of Sakai city–and of course that includes the Mozu tumulus! While you can't see the circular area of the tumulus, you can feel first hand just how big this burial mound really is.
Photo source: 堺観光ガイド
② Ride the Hankai Tramway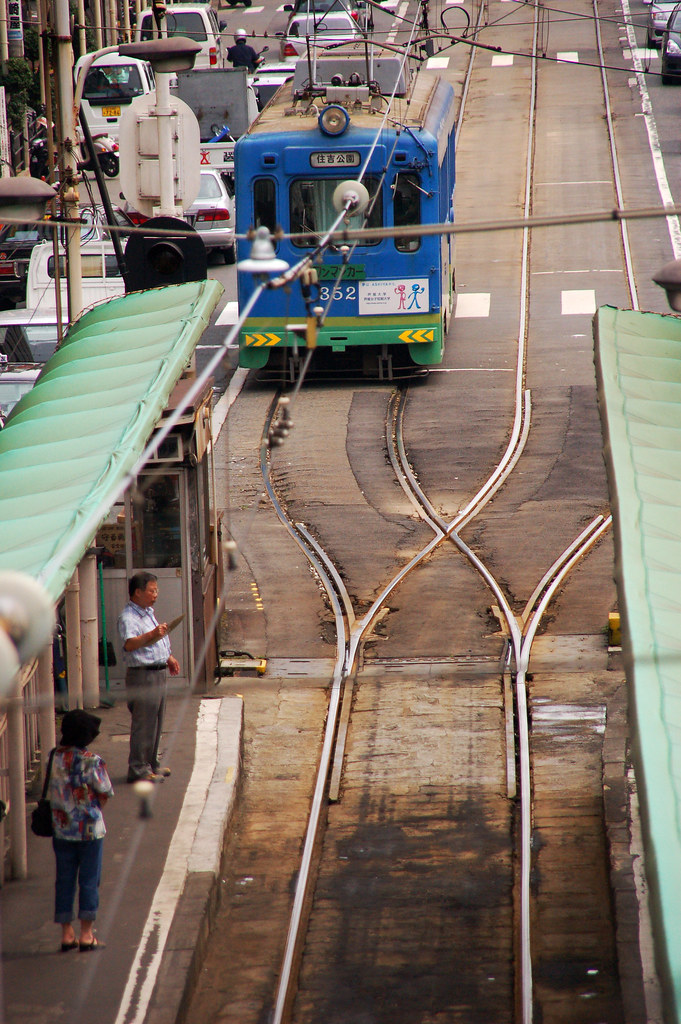 Photo source: m-louis .®
Hop on and off the Hankai Tramway to explore many of the historical sites in Sakai City!
In fact, the Hankai Tramway has over a 100-year history itself–having been established in 1894. It's the only streetcar left in Osaka! The Hankai Tramway is affectionately called the "Chin Den"–chin being the ringing sound it makes, and den short for "densha" (train).
You can visit all over Sakai City on the Hankai Tramway using a 1-day pass. So let's make the most of it~(1 time – Adults 210 JPY / Children 110 JPY; 1 Day Pass – 600 JPY)
◆1st Stop: Ginshariya Gekotei (銀シャリ屋 ゲコ亭)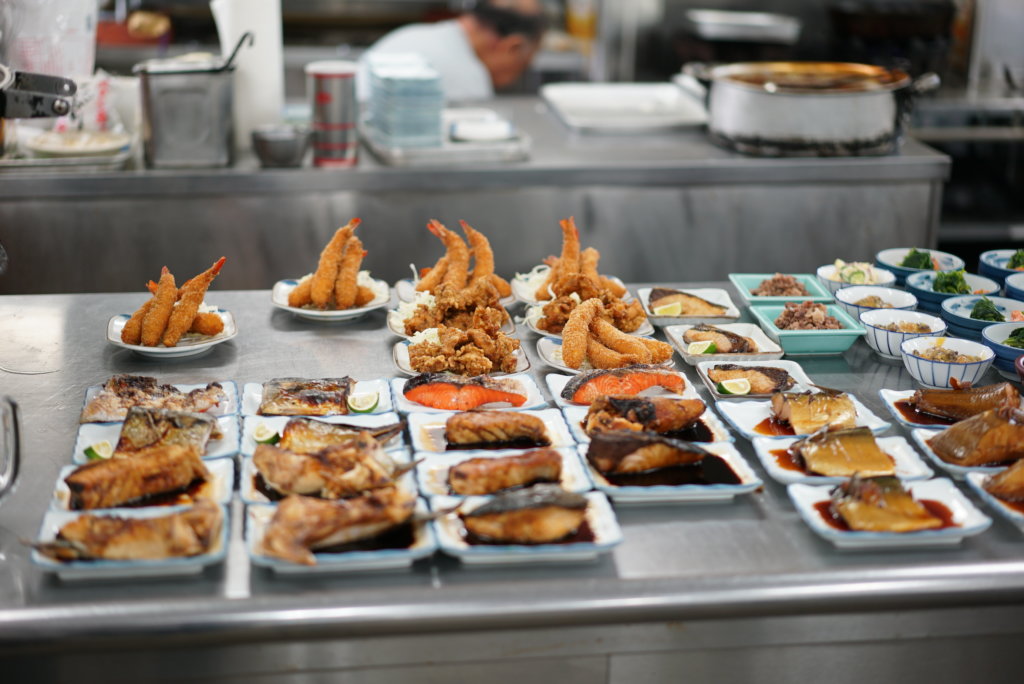 Established in 1963, Ginshariya Gekotei has kept to its roots with an old fashioned style. This restaurant is famous for its rice–cooked by the owner, who is called Rice Cooker Sennin. Mr. Sennin's wife also makes highly praised rolled omelette.
Once everything is sold out, service is over for the day–and this restaurant is so popular that we recommend going early for breakfast!

Photo Source: 食べログうどんが主食さんの投稿
◆2nd Stop: Kanbukuro (かん袋)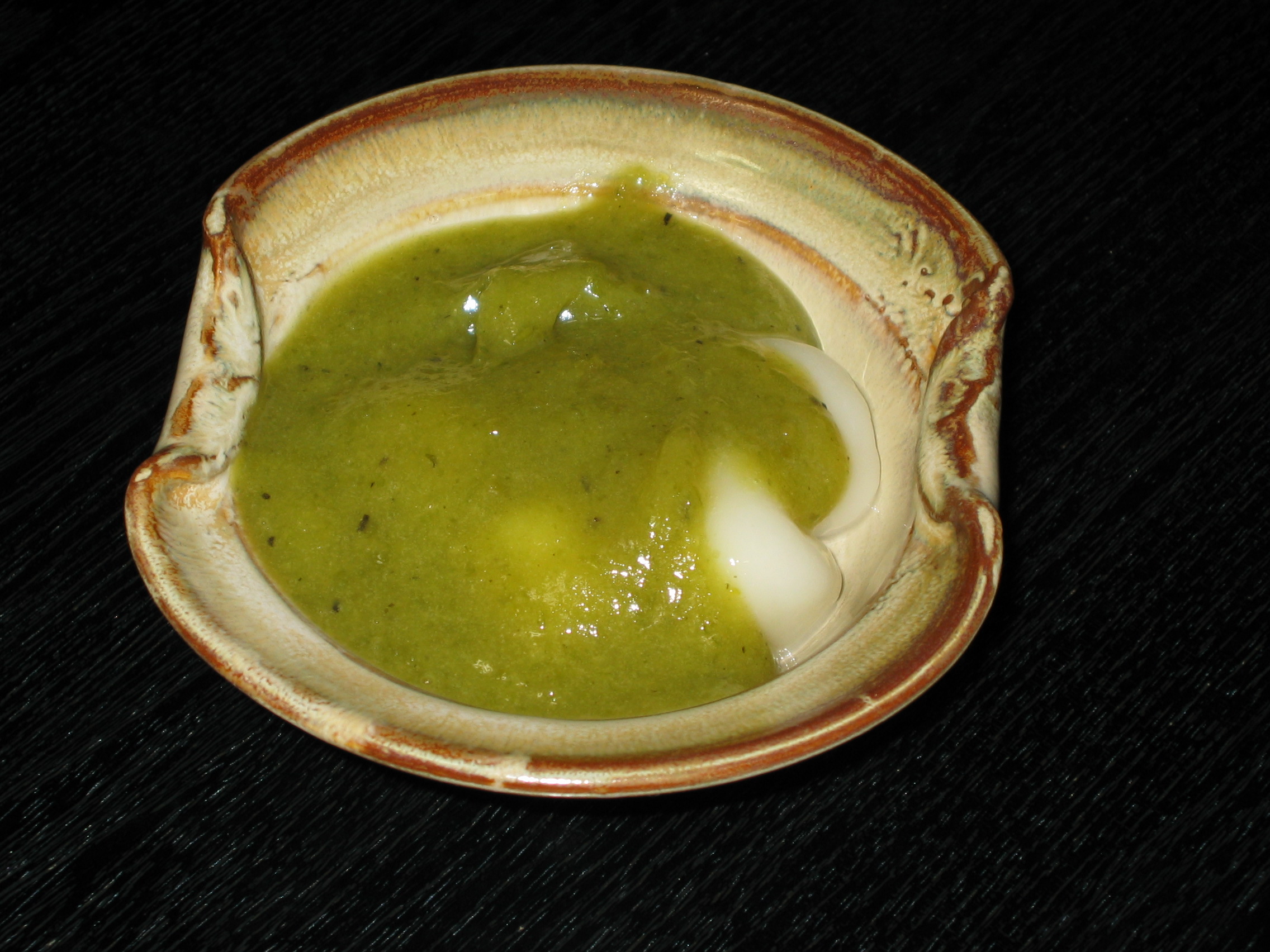 Kanbukuro is just a 2 minute walk from Ginshariya Gekotei.
So head on over, because it's never too early in the day for sweets.
Kanbukuro only has two items for sale: kurumi mochi and kurumi mochi with shaved ice. Kurumi mochi is a pounded rice cake (mochi) topped with mashed boiled, green soybeans inside.
It's a Japanese confectionery that has been around since the Kamakura period–that's nearly a 1,000-year history!
This store itself was named by the famous general, Toyotomi Hideyoshi.

Photo Source:かん袋
◆3rd Stop: Nanshu Temple (南宗寺)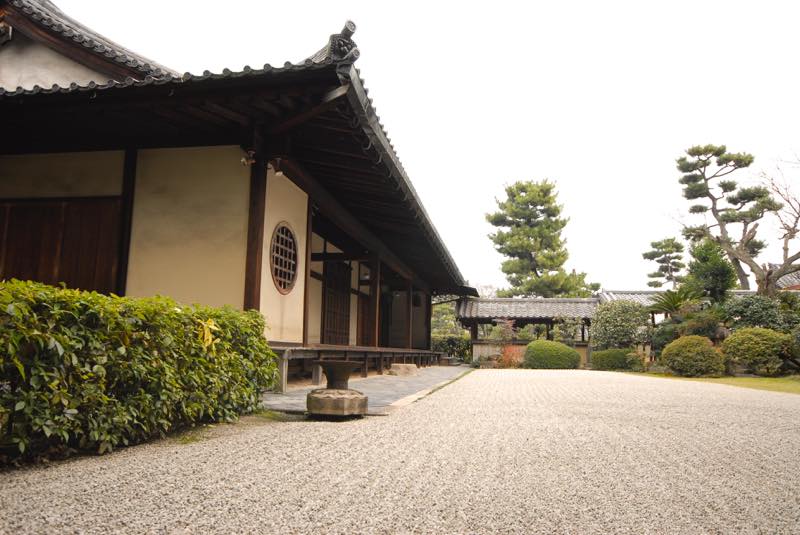 Now that you've eaten breakfast, it's time to go to the first sightseeing spot: Nanshu Temple! Only a 5 min walk from Kanbukuro, you'll be there in a flash.
Don't miss the Nanshu Temple rock garden! It's recognized nationally as a place of scenic beauty.

Sen no Rikyu who was born in Sakai pursued the spirit of "Wabi-cha"–a style of tea ceremony at Nanshu Temple as well.
There is also a legend about The Summer Siege of Osaka (Osaka Natsu no Jin). During the Summer Campaign, Tokugawa Ieyasu destroyed Toyotomi's base in Osaka. Finally, when he started to bring peace back to Osaka, Tokugawa Ieyasu passed away at Nanju Temple. There is a theory however that it is a body double and not actually Tokugawa Ieyasu. This legend will always remain a mystery. However, Tokugawa Ieyasu tomb is enshrined at Nanshu Temple.
Photo Source: 堺観光ガイド
◆4th Stop: Sakai Plaza of Rikyu and Akiko (さかい利晶の杜)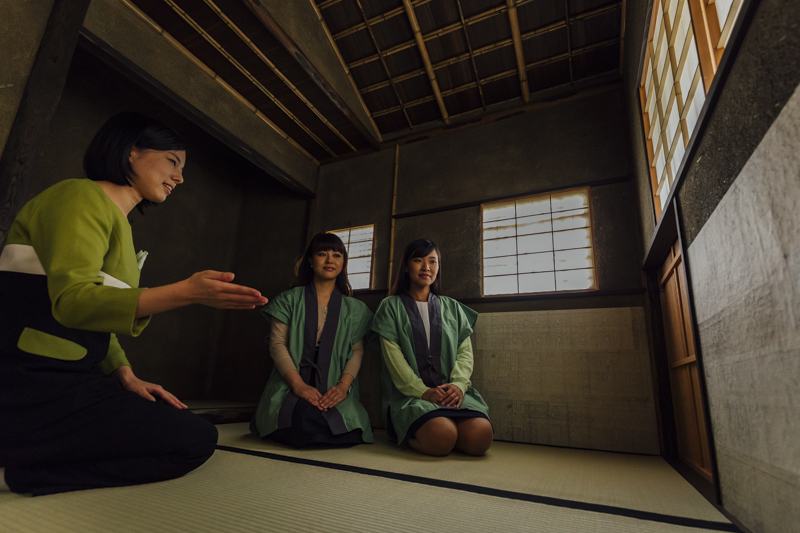 After Nanshu Temple the next stop is of course the Sakai Plaza of Rikyu and Akiko. Walk to Hankai Line – Goryoumae Tram stop (approx. 4 mins), take the tram for two stops about 3 mins ride to Shukuin Tram Stop and it's just a 1 minute walk away!
At Nanshu Temple you could see the place where Sen no Rikyu spent his time–but at Sakai Plaza of Rikyu and Akiko you can learn more about this famous tea master and tea ceremony. Not only that, but you can enjoy green tea and traditional Japanese sweets–no reservation necessary.

For a more in-depth experience, you can try your hand at tea ceremony. Learn from a master how to make and enjoy tea. Be sure to make your reservation–a month in advance at the latest!
Explanations are available in Japanese, English, Korean, Chinese (Simplified & Traditional). Just ask to be lent one of the free tablets!
Photo Source:さかい利晶の杜
◆5th Stop: Honke Kojima (本家小嶋)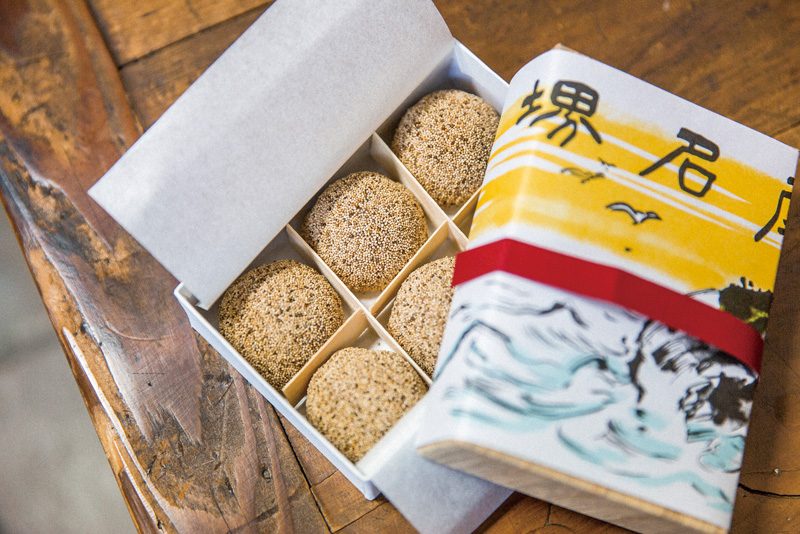 Just a 2-minute walk from Sakai Plaza of Rikyu and Akiko!
Founded in 1532, this shop has a long standing history.
And not only that: here you can buy Keshi Mochi–the mochi that Sen no Rikyu himself is said to have loved.

Photo Source:comepass.jp
◆6th Stop: Sakai City Traditional Crafts Museum (堺伝統産業会館)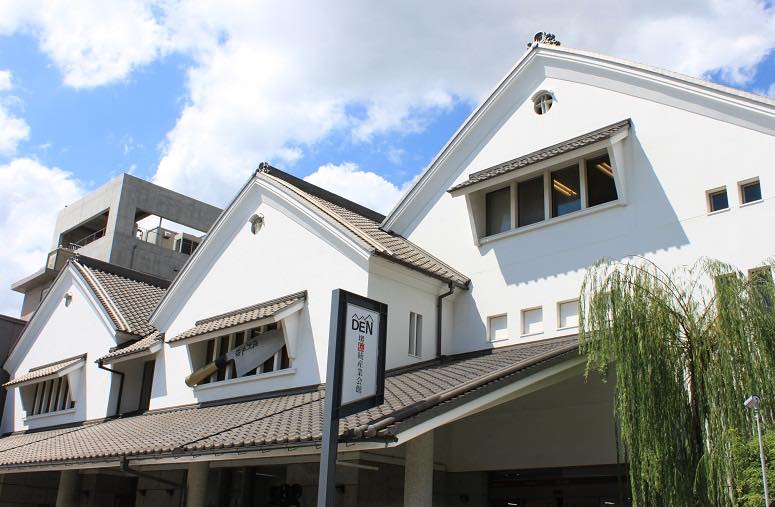 Next stop just hop back on the tram at Shukuin Station, ride for 2 stops to Myokokuji-mae Tram Stop and it's a 3 minute walk to Sakai City Traditional Crafts Museum!
See exhibits featuring traditional crafts from Sakai. There's a wide range of exhibits: knives & scissors, incense, chusen cotton, kelp, bicycles, and rugs!
You can also buy these expertly crafted items; there's even an online shop available.

Photo Source: 堺観光ガイド
◆7th Stop: Saryo Tsuboichi Seicha Honpo (Japanese tea cafe)(茶寮 つぼ市製茶本舗 堺本館)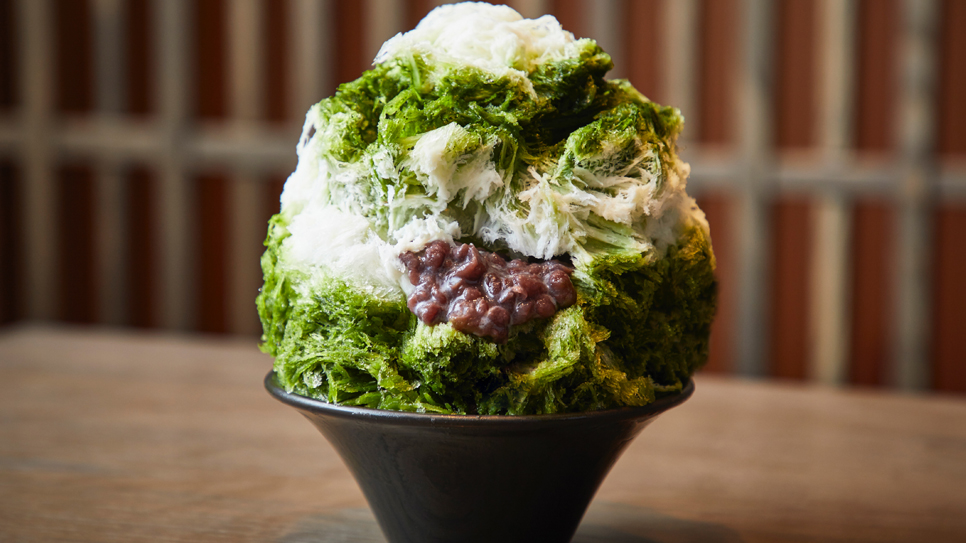 Just a 5 min walk from Sakai City Traditional Crafts Museum is our last stop: Tea Tsuboichi.
This shop is located in an old store that has been renovated, giving you a rustic feeling in the city. On the menu are tea, sweets, and even full meals (limited amount). So, feel free to relax and enjoy a cup of tea after a long day of exploring Sakai City!
Check it out: the shaved ice is a hit at this shop!