Every year the end of April to the beginning of May is called Golden Week in Japan due to all of the holidays all together! It's a time to rest and rejuvenate for some or to go out and travel for others.
And this year it's extra special:
Normally, the national holidays fall on:
April 29th (Showa Day)
May 3rd (Constitution Day)
May 4th (Greenery Day)
May 5th (Children's Day)
But this year the Emperor is scheduled to abdicate on April 30th, while the new Emperor will ascend the throne on May 1st! Thus, May 1st will be a one-off national holiday this year.
Now, if a national holiday falls on a Sunday, then the next weekday will be observed as a national holiday, so May 6th automatically becomes a national holiday too. That just leaves April 30th and May 2nd… Rather than have a regular day sandwiched between two holidays, that day automatically is observed as a national holiday as well.
Let's not forget, April 27th and April 28th are the weekends, so those are off too.
Now that may be a lot to absorb in one go.
The bottom line is……………….
This year only! An unprecedented Golden Week!
Ten days in a row off!!!
So, what're you going to do?
If you're not sure, we've got some great ideas for day trips in the Kansai Area during Golden Week for you~!
– Food & Drinks – IN OSAKA
1. 肉フェスOSAKA 2019 (Niku Fes Osaka 2019)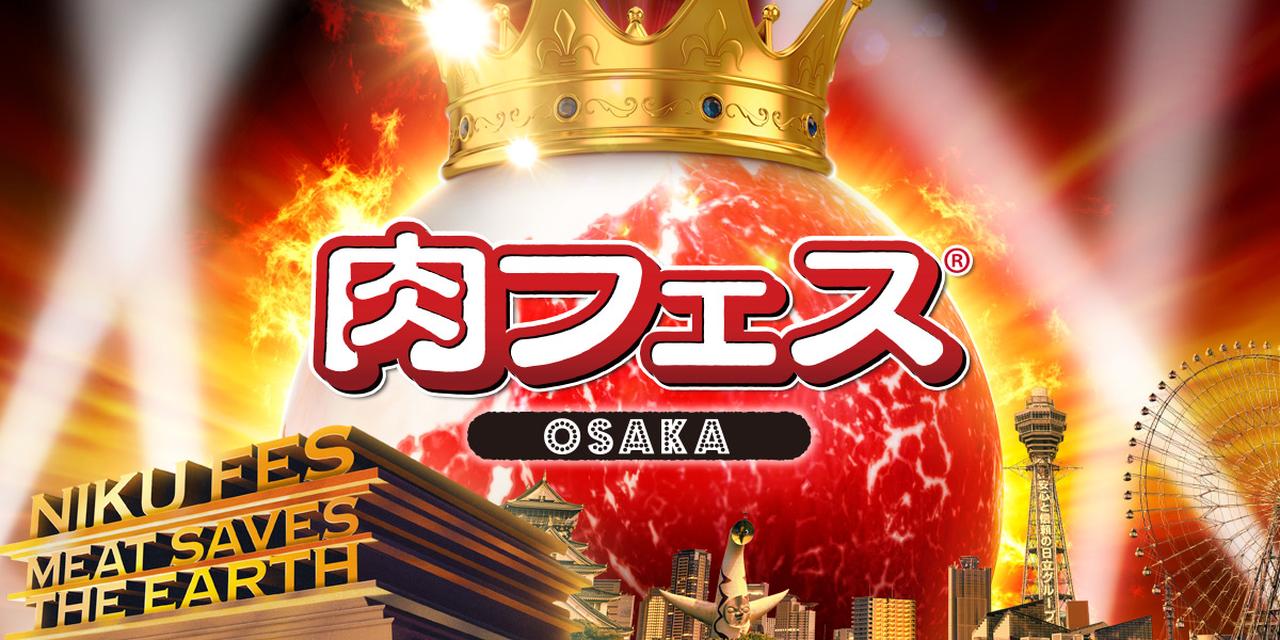 Meat, meat, meat! This festival is all about meat! Whether it's Hamburg steaks, hamburgers, meat sushi, or chicken, it's all here at Niku Fes!
Many different restaurants and vendors will gather to show off their best meat dishes–so if you're meat lover, this is an event you won't want to miss out on.
Our recommendation: check out the Korean Kitchen Madan's dish Choa Chicken–cheesy fried chicken. A winning dish!

Photo Credit: 肉フェスOSAKA2019
2. FOOD SONIC 2019 in 中之島 (Food Sonic 2019 in Nakanoshima)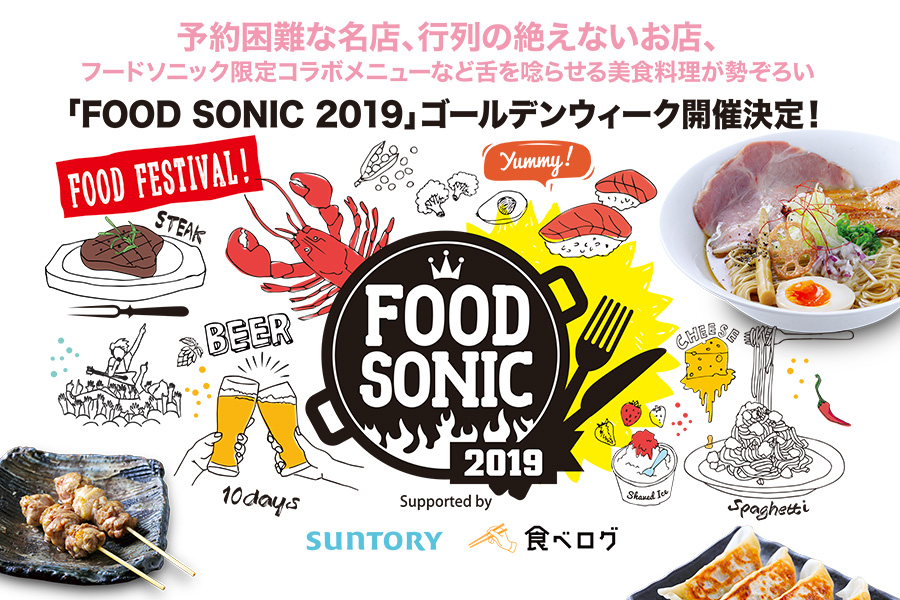 At Food Sonic 2019, you can sample various cuisines from all over the world: Japanese, western, Chinese, Thai, Italian, and so on!
In Japan when you're searching for a restaurant to eat at, one of the most popular websites to use is surely Tabelog. And here at Food Sonic, most of the participating vendors are restaurants that have earned at least 3.5 stars on Tabelog–so you know you're in for a great meal.
If you visit after 16:30, you can take place in Happy Hour–where beer is half off!🍻
Food Sonic will take place all throughout Golden Week, so whenever you're free and hungry why not visit? You'll surely leave happy and full!

Photo Credit: FOOD SONIC 2019 in 中之島
3. 第6回カレーEXPO 万博 (6th Curry Expo in Expo'70 Commemorative Park)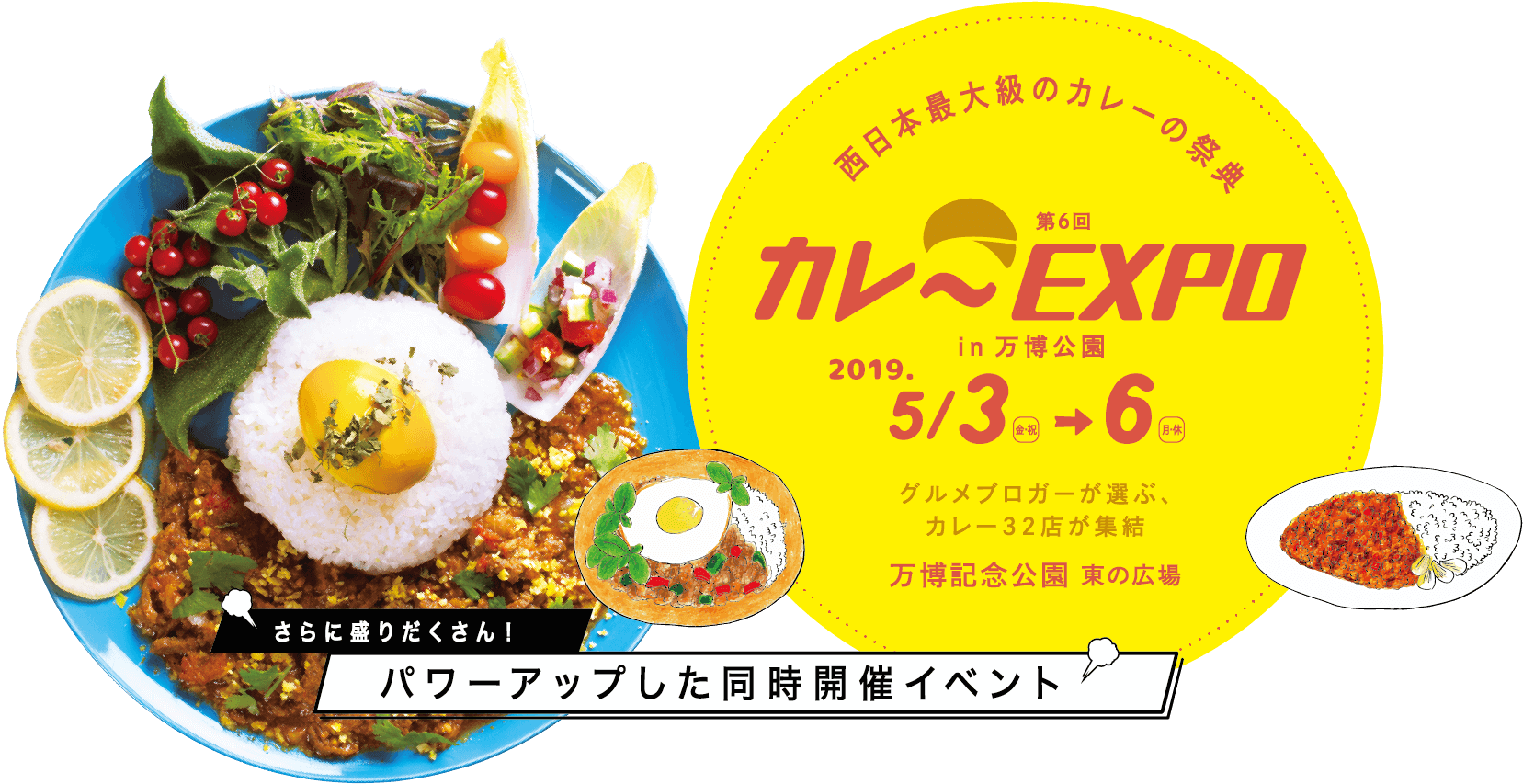 Check it out: Kansai's largest curry event!
Here you can find shops that were chosen by food bloggers for you to try. There are all sorts of curry to try: Japanese, Indian, European, Sri Lankan, Thai, and more! All together there are 7 different types you can try.
With so much variety, you'll surely find the perfect curry for you.
Looking for something easy to carry around–try the curry bread!

Photo Credit: 第6回カレーEXPO 万博
4. スイーツブッフェ「めっちゃマンゴー」(Sweets Buffet: Metcha Mango)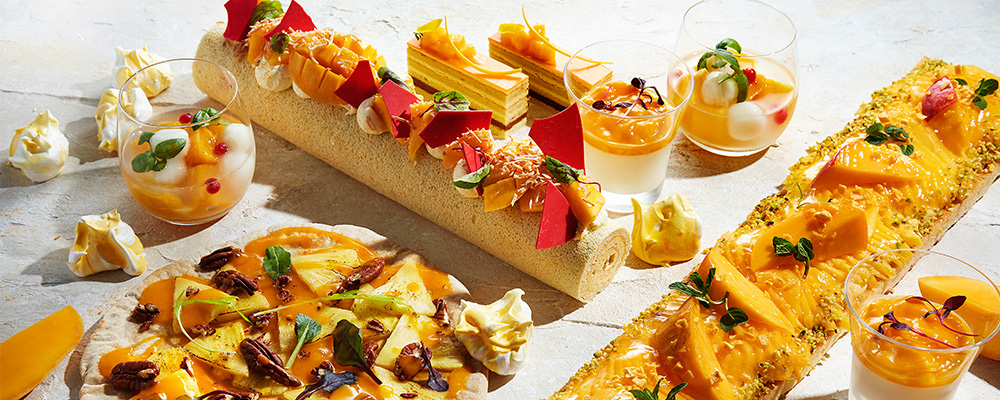 Every year a "Strawberry Buffet" featuring sweets using strawberries is held at various hotels–now we present to you: Sweets Buffet: Metcha Mango
**Metcha means "very" or "extremely" in Kansai dialect!
In Osaka, there aren't every many opportunities to really enjoy mango, especially at a reasonable price.
At this mango extravaganza, you can really go all out: there's even a mango dessert pizza you can try!
Photo Credit: インターコンチネンタルホテル大阪
– Other Activities – IN OSAKA
1. 道具屋筋ナイトマーケット (Doguyasuji Night Market)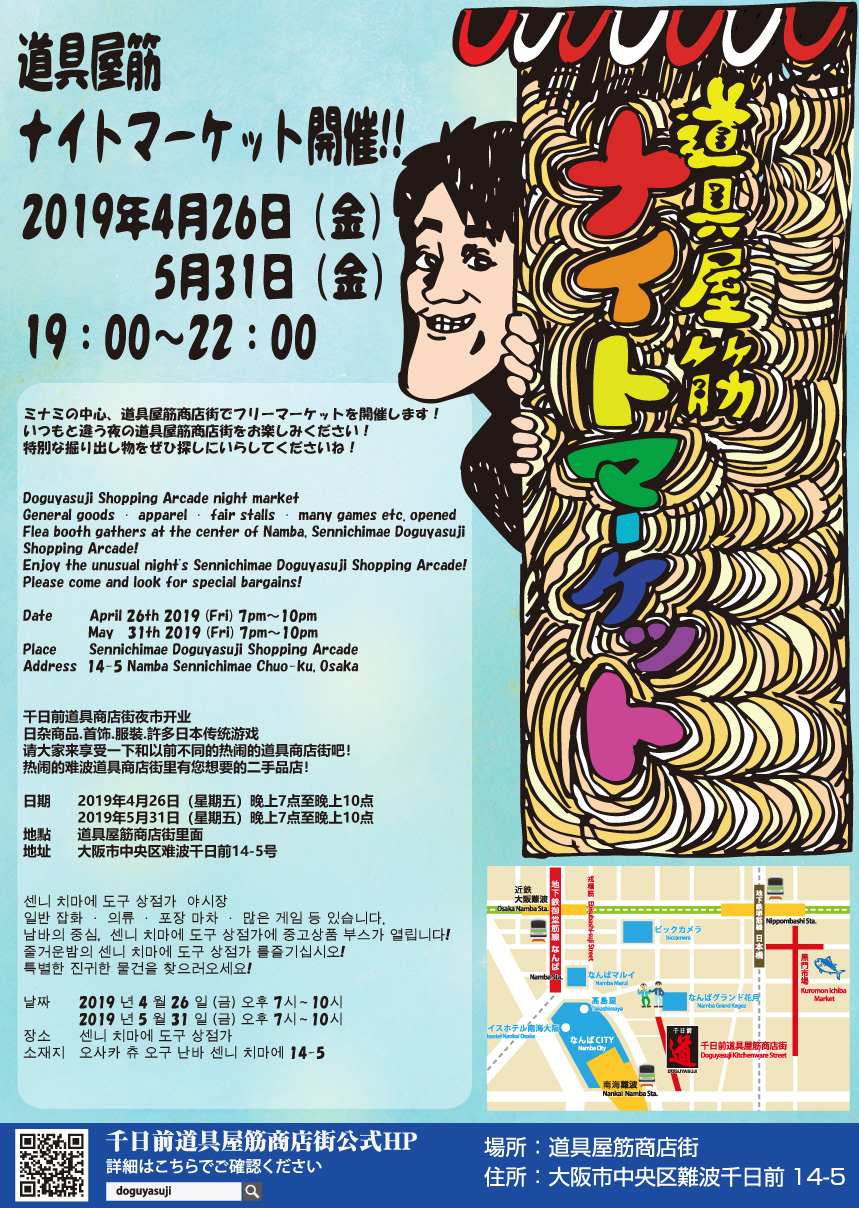 In our previous blog "Cooking Class–Osaka Style!!" we introduced Doguyasuji, the go-to shopping street for anything related to cooking. During Golden Week take part in the Doguyasuji Night Market!
There'll be general goods, apparel, shops and games! Get great bargains during a fun night out on the town~
Photo Credit: 千日前道具屋筋商店街公式サイト
2. ネモフィラ祭り2019 (Nemophila Matsuri 2019)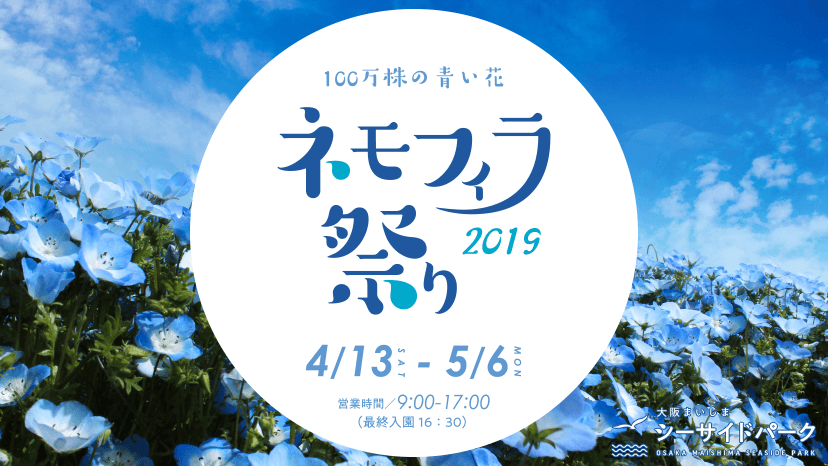 Nemophila is a genus of little blue flowers–their common names "baby blue eyes"–that is native to the western United States. What better way to celebrate springtime than to enjoy beautiful flowers?
At Osaka Maishima Seaside Park you can over one million nemophila–making an ocean of blue on land!
There are even special tickets where you can enjoy a lunch buffet at nearby hotels making for a perfect day trip. Looking for just a quick snack? Try the "Blue Eye" ice cream or the "Nemonade" original drink for refreshments!

Photo Credit: 大阪まいしまシーサイドパーク
– KOBE –
アースデイ神戸 (2019 Earth Day Kobe 2019)

top_20190123.jpg" alt="" width="727″ height="527″>
Earth Day is a day to think about the global environment, conservation, and preservation, to make the world a better and more sustainable place to live in the future. While Earth Day began in the United States, it has since spread to other parts of the world. Since 2007, Earth Day Kobe has taken place annually. With the environment in mind, you can enjoy shopping, food, hand made crafts, workshops, and even live music. Many items offered are hand made, fair trade, organic, and/or vegetarian or vegan.
Earth Day Kobe is within walking distance from Kobe's center, Sannomiya, so you can enjoy your morning here before heading off to sightseeing elsewhere.
Photo Credit: アースデイ神戸2019
– KYOTO –
嵐山駅 はんなり・ほっこりスクエア (Arashiyama Station Hannari Hokkori Square)

top_mv03.jpg" alt="" width="727″ height="527″>
Directly connected to Arashiyama Station in Kyoto is Hannari Hokkori Square. You can enjoy a picturesque Kyoto view while searching for souvenirs, sweets, skin care products and more!
Looking for the perfect picture spot? Check out the "Kimono Forest"! 👘
There are over 600 multicolored poles, which contain fabric used for kimonos. Each pole has a different pattern and design. At night the poles are even lit up! You'll have no trouble finding the right spot to take a unique picture to show friends back home. The only thing that would make the photo even better is if you're wearing a kimono too!